Facts: pieces of information used as evidence that are indisputably the case
It's been quite a fun morning – NOT! – as the teenager in me often used to say. Now my mother says it to me all the time, thinking she's funny. I suppose she is… let's back up a bit, shall we? Yesterday we celebrated my mom's birthday; my other half and I cooked brunch (two different kinds of quiche [pancetta/asparagus & onion], corn salad, brussel sprouts with red chili flakes, prosciutto, green apples, cinnamon, sugar, herbs, and an Italian Cream birthday cake). My cousin who is visiting from Ukraine was here, as well as my dad. We finally put up the arbor on the NYC Terrace Garden. After everyone left, I decided to focus on catching up on some blogging work.
I apologize in advance for posting 7 awards and tags all on the same day. After looking through my draft folder, I realized there were a bunch sitting around, being lazy, which is never a good thing. So I worked through them and posted all evening… I hope I didn't bore you, as I try to come up with different questions and responses, as well as incorporate a lot of humor… I attempt, at least. I love doing all the awards and tags, but sometimes it takes a while, as I want to put a good deal of effort into them. I want it to mean something, rather than just be a few quick words that don't have a big impact on others. I feel the same way when I choose people to tag or nominate at the end of my posts. I like connections to be connections.
I try to match the topic or the subject of the post with the people I'm including as nominees, but it doesn't always work out. I attempt to select people who are deserving of an award, need to be seen by other bloggers or have posted something really cool that week. When I nominate someone, I really want to read their responses, but I also understand not everyone wants to participate. And if they choose not to, it's OK. I'm not upset or offended. I usually search my notifications to see who I've chatted with the most in the last few days and pick from that bunch, if it's a fun tag. That said… I finished a few last night and look forward to everyone's responses. But something was on my mind last night as I was picking everyone…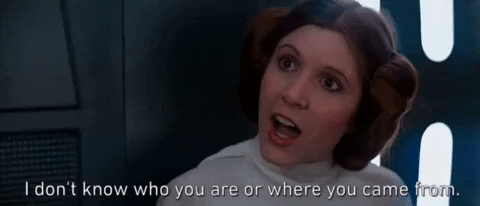 I let it go and went to sleep. This morning, I was chatting with a friend who shall remain anonymous… (s)he asked me a question about a fellow blogger, and we both realized, neither of us knew the answer for sure. And it was a simple question. It got me thinking… how well do we really know our fellow bloggers? Some people share a lot of information about themselves (like me). Others share very little, preferring to remain in anonymity, or using their blog as a way to be someone different than who they are in reality. I prefer to have a deeper connection with people when I'm chatting with them, hence why I sgare a lot. For instance, when I meet someone new, I want to know their name. Or if I'm highlighting their blog, I don't like saying "their" because I can't tell if it's a "him" or a "her." And then there's those moments where I have no clue where the person lives, which can be awkward if they are not in the US and I'm asking them to do a tag about the US. D'Oh.
I suppose none of this is all that important… blogging can be light and fluffy, too. Or if it's a deeper connection, does it really matter if you have all the basic FACTS about someone you are talking to? Perhaps not… perhaps it's just the words you share that truly mean the most. So… I typed up the post earlier this morning. I was adding the featured image, and the whole thing froze. I had saved it, so I wasn't worried. I exited WordPress and came back in. It hadn't saved the last 30 minutes of updates, so I only had half a post. I was a tad annoyed. But I copied it and wanted to start a new one, in case it was corrupted. Somehow, I cut instead of copied… and then it shut down again. When I re-booted and brought WP back online, the saved post was the empty post. So I lost about an hour's work. I might have said some nasty words to the air, my computer, the fly passing through on its (as I don't know if it's a male or female either) journey in my home… anyone or anything that would listen to me complain about the time I'd wasted. But it happened. I'm now re-writing from memory. And I'm sure this one will undoubtedly be worse in some parts and better in others.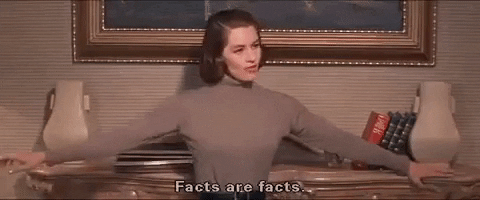 The whole point of the post is FACTS. I'd like to know more about the folks that follow me. If we chat, I probably know some of this already. But if we don't, please share. No pressure, if you don't want to share, that's OK. But instead of having to check everyone's About Me page, what if we all had signatures at the bottom of our posts, telling others who we are so that we don't have to look it up each time until we get to know someone better? And quite often, bloggers don't even put the information in their About Me section either. So… today's post, in lieu of you all getting to know more about me through the 365 Daily Challenge, I'm asking for more info about YOU.
If you want to skip a response, that's OK. But if not, let's share some information and then share it with all the rest of your bloggers, so we can learn more about one another. For starters, please respond with:
Name
Location
Gender (however you choose to interpret the word)
And if you are brave, and this is your truth now, share more like me:
__________________________________________________________________________________________
Jay / 40 / Male / New York City / Writer / Possibly Crazy / Reserved But Funny & Open-Minded / Should Be Working But Isn't Right Now / Loves Ryder / Curious To Know You
__________________________________________________________________________________________
That was simple, right? Let's see what everyone has to say…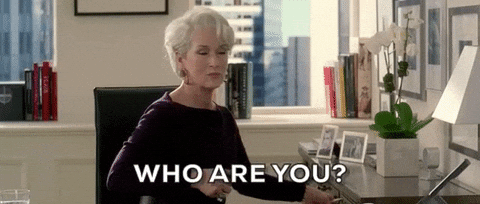 RECOMMENDED BLOGGER
Today's 365 Daily Challenge recommended blogger to know is Cindy @ Cindy Knoke Photography. Cindy and I met a few months ago when some of her stunning photos showed up in another blogger's feed. I had to check them out, and once I did, I quickly decided it was a blog to follow. Cindy had been traveling in Germany and France at the time, stopping in small villages along the way. She stumbled into a few where my ancestors lived nearly 200 years ago. All of Cindy's photos capture amazing aspects of life, including nature, people, animals, villages, scenery and life at its core. I adore her site and think other people would love to check it out. She's a really friendly blogger, interacting and checking out other people's blogs beyond just those with photography. I enjoy admiring her work and whatever she presents to us on her blog. If you love photography, you should definitely make the effort to stop at the site and find something worth adding to your list of followed blogs. At the end of the day, when you can't read another review, peruse another tag or award, or listen to anything inspirational… and you just want to stare at beautiful photos to relax you, this is the place to be. I'm confident you will find yourself scrolling through it for a very long time.
About Me & the "365 Daily Challenge"
I'm Jay and I live in NYC. By profession, I work in technology. By passion, I work in writing. I've always been a reader. And now I'm a daily blogger. I decided to start my own version of the "365 Daily Challenge" where since March 13, 2017, I've posted a characteristic either I currently embody or one I'd like to embody in the future. 365 days of reflection to discover who I am and what I want out of life.
The goal: Knowledge. Acceptance. Understanding. Optimization. Happiness. Help. For myself. For others. And if all else fails, humor. When I'm finished in one year, I hope to have more answers about the future and what I will do with the remainder of my life. All aspects to be considered. It's not just about a career, hobbies, residence, activities, efforts, et al. It's meant to be a comprehensive study and reflection from an ordinary man. Not a doctor. Not a therapist. Not a friend. Not an encyclopedia full of prior research. Just pure thought, a blogged journal with true honesty.
Join the fun and read a new post each day, or check out my book reviews, TV/Film reviews or favorite vacation spots. And feel free to like, rate, comment or take the poll for each post. Note: All written content is my original creation and copyrighted to me, but the graphics and images were linked from other sites and belong to them. Many thanks to their original creators.