Day:
August 1, 2017
Yield: give way to arguments, demands, or pressure
It's Monday evening. I've just completed every open tag and award sitting in my draft folder. Please don't hate me. I am not bragging. I am just documenting it so my head can acknowledge it. Between the weekend and today, it added up to over twenty (20) posts. I thought I'd space them out over the week, but after I finish writing them all up, I'm too excited to release them. I also want to see zero items in my draft folder. I need to know that I'm all caught up. If you read any of the "Who am I" tag responses, you've probably already figured out that little tidbit about me. And that's why the 365 Daily Challenge word of the day will be 'yield.' I officially yield to the WordPress Gods and Goddesses… no more posts today… except this one, which should be done in about 30 minutes. I HOPE!
As a brief aside… if you tagged me or nominated me in the last few months, and you don't see a reply post, please let me know. I think I caught them all, but sometimes if I don't get the ping-back, I might have missed it even when reading your post. Sometimes I don't look at who a person nominates, assuming I'll get a ping-back. It's not 100% effective, but it helps save a bit of time to focus on the real content when trying to stay on top of it all. I had to yield to something… finding mini short-cuts is critical to survival.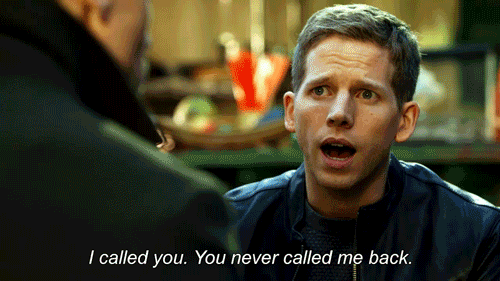 I can now breathe a sigh of relief before I begin this evening's top priority activity: planning the North Carolina trip for mid-September. I'm excited to go on the trip, but not excited to plan the trip. I've never been a trip planner, mostly because I plan everything else in my life… this is an area I want someone else to do all the work. Last year, I planned a two week trip to Italy — like a professional — I honestly put at least 100 hours into the planning aspects. I should sell this itinerary. I think it wiped me out from ever wanting to do it again. I fully need to yield to the travel Gods and Goddesses to not force me to plan this trip. Please. No. Not right. Whine Whine Whine.
But I need to be fair, which means W and I need to split the responsibilities. He booked two hotels and sent me some links to other hotels for the rest of the trip. I will work on those tonight, as well as finalize all the flights and car rental. I can compromise. I don't have to yield to the travel-planning paralyzing fear of getting sucked into the vortex vacuum of too much research. Thinking about planning trips makes me wonder how everyone else goes about planning vacations? Are you focused on getting everything organized or do you like to wing it? Just curious… that's not really the point of today's purpose. Maybe I'm procrastinating so I don't have to open a new browser tab and Google shit…  by the way, I started telling my friends and family when they ask me questions… "I don't know. Google that shit." People tend to think I'm a walking encyclopedia. I'm not. I'm losing more data in my brain day by day as I grow more and more old crazy busy relaxed. I hope I don't lose anything important, like how to pour my wine in a glass before I drink it. Or to buy very cheap wine. That would be bad.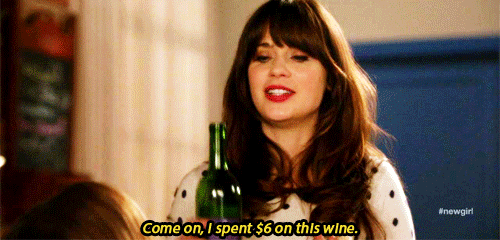 When I think about the word 'yield,' I often associate it within giving up. I am wrong. It's not giving up. It's choosing to do things a better way. For instance… I wanted to write all day, but I had too many items in my draft folder and on my to-do list. So I took the sign literally and let myself yield to someone who knew better — Me! This enabled me to get everything else done today, giving myself a full 8-hour day tomorrow where I can focus on writing chapters 4 and 5 for Father Figure.
I promise to stay off social media and the Internet, so if you don't see me for most of the day, don't worry. If you do see me, yell at me — I fully condone any and all efforts to stop me (taser gun included if you can find me or a gun… and if you find both, please don't aim somewhere that either hurts or causes me to involuntarily pee… that wouldn't be fun for me. maybe you. NOT me!) — until I get off the Internet and focus on the novel. It's important to give myself parameters in order to accomplish everything. And sometimes I yield to how my brain feels or what energy level I have, rather than do something because I planned it that way. Today was one of those decisions.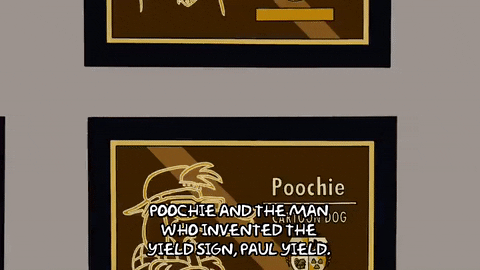 So whether you're walking through your day, or you're walking through an intersection, this might be the most important sign you ever follow. You know yourself better than anyone else knows you — no matter what anyone else says. Sure, sometimes you miss a few clues. Often you're too stubborn to listen to what your body is saying. But deep down, the truth is there and you can find it. Listen a little more closely and yield when it feels appropriate. It might make you feel a whole lot better to re-plan rather than be frustrated the original idea didn't work. I know it's helped me the last few days, especially with clearing my plate and my mind enough that I can meet all my goals for the week. How about you? What are you going to yield to this week?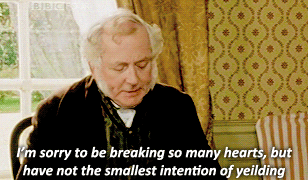 RECOMMENDED BLOGGER
Today's 365 Daily Challenge recommended blogger to know is Vanessa @ Food in Books. Vanessa and I met about two months ago when I stumbled upon a post she had written where she combines a book she's read with cooking an elaborate meal that has a strong connection to the story. We started talking about different books, and she kept pointing me to prior posts she'd written already that had a recipe and a review. I was so amazed at the great variety and wonderful photos in all her book reviews. Recipes are included. Pictures of the book. Pictures along the cooking process — step by step. We're even considering doing a joint / buddy book read and recipe post. How fun would that be? Vanessa is very friendly, has so many great ideas and interacts frequently with her followers. I really think you'd love to read her reviews and recipes, as it's definitely not something I've seen a lot of… and her site makes you want to read and cook immediately. If you don't believe me, you can read more in the About Me section I copied below and then go visit her site.

"I'm Vanessa, and welcome to my blog. If you're a fellow bookworm and foodie, you've come to the right place. I really feel that cooking is an act of love, and as I have progressed with this blog, I've come to know myself in a way I hadn't previously. I've opened my home, and heart, to many people in the process of cooking and writing, and it's made me a better person for it.As well, reading is something that is in my blood. I can't imagine a world without books. Books have saved me so many times, have helped me travel, have expanded my worldview, and have often been a source of therapy and comfort. Combining my two great loves of cooking and reading has inspired me to expand my own horizons, in both the books I read and the food I cook. I'm happy you've stopped by, and please check back each week to see the latest book and food combination. And feel free to send me your suggestions about books and the food described in them, and I'll try them out!"
About Me & the "365 Daily Challenge"
I'm Jay and I live in NYC. By profession, I work in technology. By passion, I work in writing. I've always been a reader. And now I'm a daily blogger. I decided to start my own version of the "365 Daily Challenge" where since March 13, 2017, I've posted a characteristic either I currently embody or one I'd like to embody in the future. 365 days of reflection to discover who I am and what I want out of life.
The goal: Knowledge. Acceptance. Understanding. Optimization. Happiness. Help. For myself. For others. And if all else fails, humor. When I'm finished in one year, I hope to have more answers about the future and what I will do with the remainder of my life. All aspects to be considered. It's not just about a career, hobbies, residence, activities, efforts, et al. It's meant to be a comprehensive study and reflection from an ordinary man. Not a doctor. Not a therapist. Not a friend. Not an encyclopedia full of prior research. Just pure thought, a blogged journal with true honesty.
Join the fun and read a new post each day, or check out my book reviews, TV/Film reviews or favorite vacation spots. And feel free to like, rate, comment or take the poll for each post. Note: All written content is my original creation and copyrighted to me, but the graphics and images were linked from other sites and belong to them. Many thanks to their original creators.