Name: a word or set of words by which a person, animal, place, or thing is known, addressed, or referred to
Before I explain the 365 Daily Challenge word of the day, I need to set the stage with a little background ambiance. Over the last six months since I began actively blogging, I have been a bit reticent to share the site with any friends or family. I mentioned it to a few people when I first created it and provided the link. A few close friends followed it, which was really sweet of them, but for most people in my 'real' life, they were clueless as to what I had been doing with my day, besides searching for a job. About a month ago, I began sending out invites to my Facebook page for "ThisIsMyTruthNow," letting former colleagues and some family and friends know, assuming it would slowly spread to the rest. I held back from a small group of people, not because I didn't want them to know, but I didn't want to seem like I was promoting it and asking for their help. At dinner last night, a friend asked me how the blogging was going, and I soon realized he knew about my blog through someone else, not because I had told him of it. Needless-to-say, I explained it all to him, and he was very supportive. But it made me realize that I haven't been quite clear on why I chose this name for the blog. Let's roll back the clock to my college days…
In 1997, I met someone new through a group of friends at a party. This person, who will always remain anonymous, conjured many new feelings and questions in the puzzle I call my mind. To this day, (s)he does not know how I felt. There was an immediate attraction, but not one I could act on due to me still being shy, hidden and closed off from others about the real me. We became good friends, socializing almost daily. During that semester, I'd been taking a creative writing course, tasked with writing poems for a few weeks. I was feeling a bit open-minded, ready to share what was going on in my head. I began writing poems about this person, in particular, what the relationship was doing to me on many different levels. I found myself struggling with a name or a concept that could consistently run through the series of poems, clearly showing a theme. One day, it dawned on me… I was writing about the truth in my head and heart. And suddenly, the theme became "Truth." (S)he was subsequently referred to as "Truth" in all 12 of the poems.
Truth was dating someone else. I also went on a few dates during those few months. But every night, we'd all end up hanging out in the same dorm rooms until rather late. Often, Truth and I were the last two still awake, or the only two who hadn't gone back home. We'd watch a movie, play video games, have another drink… normal college-type stuff. My crush was growing each day. But I couldn't do anything about it. Truth looked exactly like what I was most attracted to in another person. Truth's personality was absolutely intoxicating. Truth smelled wonderful. I'd feel such a wicked intensity if Truth passed a beer bottle to me that they'd just been drinking out of. "Oh, we're connected," I'd think. The silly immature things we do in our youth.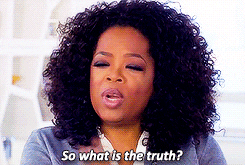 One night, Truth and I were the last two hanging out in Truth's dorm room; the roommate was not home. Truth was fairly drunk. I was not that drunk. Truth couldn't even climb into bed without help. I vividly recall having to help Truth to the bed, taking Truth's shoes off, helping take off outer layers of clothing so Truth could easily sleep. As I grabbed my keys, Truth looked over at me and said, "Stay here tonight. Got the place to myself."
What an invitation. I worried if Truth knew how I felt. I was curious if this was Truth's way of saying there might be a chance. But mostly I was afraid for my secrets to be found out.
"No… I shouldn't. Classes in the morning. Need some sleep," I mumbled, sitting on the edge of the bed.
Truth grabbed my arm, pulled me closer. "Nah, it's cool. I'll set the alarm."
I laid on the bed next to Truth, the ability to hide my feelings quickly receding from my body. Time stood still for at least ten minutes, as I willed myself to relax. I turned to my side, noticing Truth beginning to nod off, then grabbing my arm to wrap around their shoulder. When our fingers briefly touched, I felt the shock waves in my toes, little dances of a flirtatious happy beckoning me to trust in their guidance.
It was too much for me. I had to leave. I wasn't ready to handle each of the emotions and situations that grew that night. We remained friends throughout college, but eventually lost touch.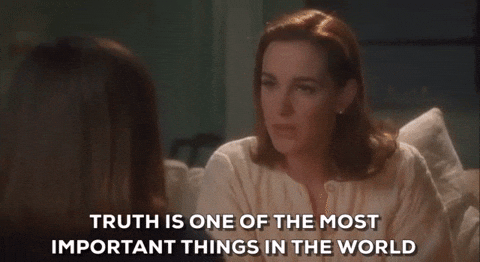 When I tried to think of a name for my blog last year, shuffling through all the witty nods to books or clever personality traits, nothing fit. I knew my life was shifting in so many intense directions, having just left a promising management position, drafting a new novel, taking risks with a different career… the last time I'd felt that way, I recalled those moments in Truth's room, where I was afraid to take a chance. I began re-reading the poems I had written nearly two decades before, finding the inspiration and strength to push myself through the fear of not having a job. And suddenly I realized… this is my truth. This is where I need to take a chance on me, trust in myself and find comfort in a different path to the future I've wanted ever since I was a little boy.
I searched WordPress for site domains, but "ThisIsMyTruth" was taken. At first I was disappointed, but within moments, I noticed the suggestions it provided. Among them, was "ThisIsMyTruthNow." It all connected together within those first few moments. Now. ThisIsMyTruth NOW. And I made the commitment to myself at that moment… it's time to take a chance on what Jay wants. I purchased the domain name, chose a style and created my first blog. That was a few days shy of one year ago. I focused on book reviews and writing "Watching a Glass Shatter" during those first six months, accomplishing my initial goal; however, it wasn't enough. And shortly after the new year, I began the 365 Daily Challenge and pushed myself to make it or break in this new world of Truth. I learned to believe in myself and accept the truth of who I am on the inside. Now it's who I need to show everyone on the outside through my blog and my novels.
Never give up on a dream. Never hold yourself back in fear. Take a risk as often as you can.
Take a chance on yourself. Find your Truth now.
RECOMMENDED BLOGGER
Today's 365 Daily Challenge recommended blogger to know is Kim @ CadburyPom AKA By Hook or By Book. Kim and I met about three to four months ago over a few children's books that I had been reviewing. We quickly connected over Beauty and the Beast, as I had then reviewed the new movie. Now we chat back and forth each week on all different topics, mainly books, but other stuff sneaks in… like Benedict Cumberbatch as Sherlock! What I love about Kim's site is the sheer variety and beautiful layout of all the content. She's funny, smart, detail-oriented in her reviews and great to exchange a short barb back and forth with on each other's posts. I also think it's fitting that today I'm talking about how my blog name came to be, given the name of hers is so clever and inviting. Who wouldn't want to learn more when the name says "By Hook or By Book" — so many meanings to lure followers into her fantastic world. And if you don't believe me, check out her very detailed About Me section, which I've included below:

"Hello Wonderful Reader! Thank you for stopping by! My name is Kim and I live in Massachusetts. I used to be a children's librarian until I had to go on disability five years ago. I miss it dreadfully, but where one door closes, another one opens right? I love blogging and most of my posts are book related. My favorite genres are: Historical Fiction, Paranormal Romance, Urban Fantasy, High Fantasy, Horror, Suspense,  Romantic Suspense and YA Fiction in just about any form. Phew! In essence, I guess you could call me a Bookaholic! I also have a weakness for superheroes, and I'm enjoying (for the most part) the resurgence of them in popular culture. Don't ask me who my favorite is because I can never make up my mind. Right now I'm just loving: The Flash, Gotham, Marvel's Agents of Steel, the Thor and the Avengers movies, and the Iron Man movies. I also love the Batman movies with Christian Bale. I'm a Sherlock Holmes fanatic, and I love his current incarnation brought to life by Benedict Cumberbatch. although I also enjoy the older ones with Basil Rathbone, and the movies with Robert Downey Jr.Finally, I'm truly terrible at all the technical things that go along with blogging. I battle with linking, and I've yet to figure out how to add badges. If you choose to follow me I hope you don't mind putting up with my travails. I'm working on it!"
About Me & the "365 Daily Challenge"
I'm Jay and I live in NYC. By profession, I work in technology. By passion, I work in writing. I've always been a reader. And now I'm a daily blogger. I decided to start my own version of the "365 Daily Challenge" where since March 13, 2017, I've posted a characteristic either I currently embody or one I'd like to embody in the future. 365 days of reflection to discover who I am and what I want out of life.
The goal: Knowledge. Acceptance. Understanding. Optimization. Happiness. Help. For myself. For others. And if all else fails, humor. When I'm finished in one year, I hope to have more answers about the future and what I will do with the remainder of my life. All aspects to be considered. It's not just about a career, hobbies, residence, activities, efforts, et al. It's meant to be a comprehensive study and reflection from an ordinary man. Not a doctor. Not a therapist. Not a friend. Not an encyclopedia full of prior research. Just pure thought, a blogged journal with true honesty.
Join the fun and read a new post each day, or check out my book reviews, TV/Film reviews or favorite vacation spots. And feel free to like, rate, comment or take the poll for each post. Note: All written content is my original creation and copyrighted to me, but the graphics and images were linked from other sites and belong to them. Many thanks to their original creators.