Shock accompanied my mouth as it dropped to the floor today when realizing it was Friday and another week had passed since our last Father Figure update. Are we seriously finishing the fifth week since I began writing this new novel? It must be true or I wouldn't be writing up this post, so here we go with the weekly status:
Status:  Friday, August 5, 2017 – Week #5
Research

I unfortunately avoided this again because I was heavily involved in editing and writing. It's being pushed out another week. No real impact to the overall schedule.

Chapters 1 thru 3

I edited these chapters, cleaning up grammatical issues, passive voice, repetitions and missing dialogue tags.
It reads well, but I am not ready to share with with any beta readers at this point. I believe some of it might move to a later chapter and/or be pulled as background simply for me to know while writing future content.
Contains 23K words on 70 pages (way too long)

Chapters 4 thru 6

I wrote all 3 chapters this week, as per the plan and the outline.
I edited all three chapters on Friday afternoon similarly to the first few chapters, as noted above. They are in decent condition, but I'm not thoroughly happy with where they ended up. It needs a few days to idle before I re-read them and decide on the appropriate alterations.
Contains 13K words on 45 pages (about right)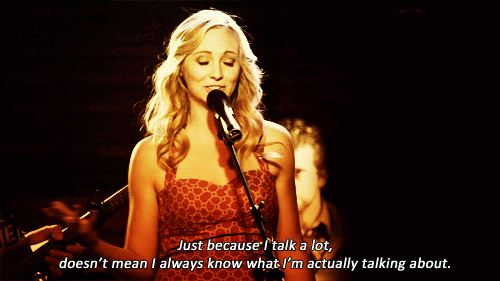 Next Steps: Plan for Week #6
Complete the research for setting locations and character personalities to incorporate very specific facts into the detailed descriptions and scenes
Write chapters 7 thru 9 with a target to end up in total at ~ 135 pages & 36K words

At this point, I'll be 1/3 complete with a first draft
At that rate, with 7 more weeks to finish the remaining 2/3, a first draft will be ready by early October. I'm thinking I might have to pull this forward as I leave mid-September for a two-week vacation. I'd like a full draft completed beforehand, which means I need to start writing 4 chapters per week.

Edit Chapter 4 thru 6 to match tone and voice of earlier chapters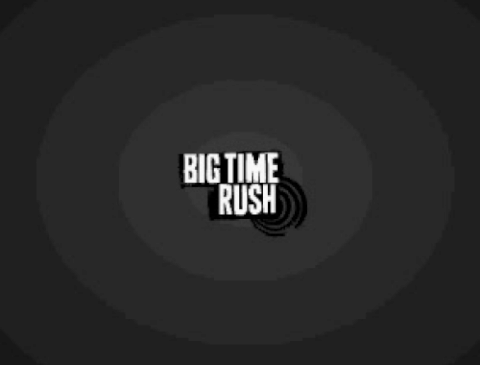 What's on the author's mind?
Who will beta read the first 3 chapters in late August? I'm searching for 4 people, as I have someone who beta read the first book and is formidable when calling me out for less than stellar writing.
Chapters 1 thru 3 are too long for the story I am telling. It's important to capture readers' attention by getting to the conflict and drama by ~ 15% into the book. My outline planned for that to happen in Chapter 5 and 6, which I've just completed; however, at this rate, the book would be 25% longer than planned due to my extra-wordiness. I've got a few options to mull over, but I think it will require a little bit of each of these items:

Do nothing except increase the planned total page and word count
Determine what needs to be cut as it was only initially included to help me flush out characters and relationships
Move a few small scenes and content to later chapters as I write future conflicts

I love these characters more than I had last week. Amalia has so much more depth than I had originally felt inspired to create within her. I Brianna has a wicked charm and sass about her, but I think it will resonate with those who enjoy the tone in my 365 posts.
I'm still a child, as whenever I reread the intimate scenes, I giggle. I can't help it when I say certain words that don't ordinarily come up in conversation. I might not make it through this exercise if I have to talk about cleavage anymore…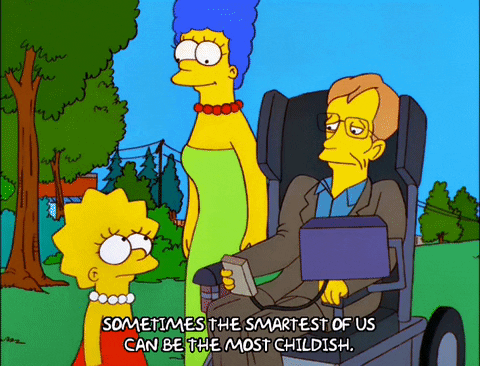 Not that I am the smartest, but the clip was too funny!
_____________________________________________________________________________________
Summary of Father Figure (only read if you're new to the book)
Amalia Graeme, sheltered and abused for most her life in Mississippi, longs to escape her difficult family and small hometown in 1984. When her older brother returns with his best friend, Amalia is tempted to have her first experience with a boy that summer. As they head off to college for her first year and his senior year, she begins to learn about life and love, battling her loss of innocence with the attraction she's developed to an older professor. After she suffers a few personal tragedies, Amalia is forced to head back home, uncertain how to handle the permanent impacts on her life and future. No matter where she turns, someone or something always takes away her possibility of hope.
Brianna Porter is desperate to discover the purpose of her life, develop confidence in who she is, accept the consequences of who she has fallen in love with, and discover her father's identity. Set twenty years in the future in New York City, there's a connection between these two women's stories that is about to be discovered. As Brianna stumbles upon her mother's old journal, she learns a shocking secret about her father, rocked by a truth that could completely change the future. It may be too late to deal with the impacts of unleashing a history that was meant to stay buried for many reasons. When it leads to someone's death, Brianna must come to terms with the choices she's made and what is left of her own future.
About Me
I am a writer. I am currently searching for an agent and looking at independent publishing options for my first book, Watching a Glass Shatter. To see more, please check out the website for this novel where you will find the first 3 chapters, character bios and sample quotes.
I am writing my second novel, Father Figure, with plans to finish it in December, 2017. As part of the process to engage with my fans and followers, I am publishing a weekly status on the progress of this second book. For a description of this book, check out the post where my friends and followers voted for this book as my second novel.
Beyond these two books, I have a number of short stories, poems and other novels in various shapes and forms. I also read A LOT. First the book review goes on Goodreads, and then I send it on over to my WordPress blog at https://thisismytruthnow.com, where you'll also find TV & Film reviews, Tags, Awards, Age/Genre/Book Reads and Author Spotlights, as well as the revealing and introspective 365 Daily Challenge.
You can also access my social media profiles to get the details on the who/what/when/where and my pictures. Leave a comment and let me know what you think. Vote in the poll and ratings. Thanks for stopping by. Note: All written content is my original creation and copyrighted to me, but the graphics and images were linked from other sites and belong to them. Many thanks to their original creators.