Day:
August 6, 2017
Teenage Jobs: jobs I held as a teenager to earn money prior to leaving for college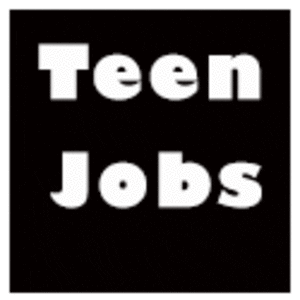 Sunday posts, the end of each week, have become a theme on This-Is-My-Truth-Now, organized by groups of five (5) focused on interesting things about my life. I'm continuing the trend of the seventh day, ending the week on Sunday, as a list (we know I love them) that provides more in depth knowledge about me.
Weeks 1 – 5: Primary ethnicity groups and nationalities
Weeks 6 – 10: A to Z Favorites
Weeks 11 – 15: Colors with an important meaning
Weeks 16 – 20: Cities I've lived
The next set of 5 Sundays will cover the major groups of roles / jobs / positions I've held over my career. I have had about fifteen titles over the years, but when I broke it down into smaller groups, I organized it into 5 clear categories, starting this first week with the jobs I held as a teenager. As a young child, I received an allowance each week so that I had some money to buy presents for holiday gifts or whatever else a pre-teen needed to spend money on. I can't think of what else they might need it for though, right? When I turned thirteen, and I began hanging out with friends after school or — wait for it — going on dates, I needed to have a few bucks in my wallet. My parents were generous and still gave me an allowance, that is, until I took on my first job at 13-years old.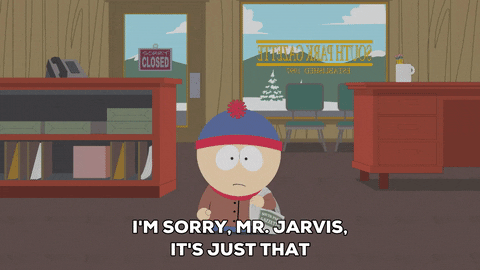 I was a newspaper delivery boy. I lived in the suburbs in a section of town where there were hundreds of homes surrounding mine, probably across to 20 to 25 different residential streets. Our newspaper carrier was a lovely woman, and when I had mentioned I needed to find a job, she asked if wanted to take on a newspaper route for her. I said sure — golly gee! — and quickly found myself with 200 papers to deliver each day. I think I made around fifty cents per week per paper, which ended up being about $100 per week. It was good money for a new teenager who was pretty frugal to begin with. She'd drop the papers off early in the morning, and I had to get them delivered by 7am, before getting ready for school. It took about 60 minutes in good weather and 90 minutes in bad weather. On bad weather days, my mom would help me by driving with the car to each block and I'd run up and down dropping newspapers at everyone's door steps. Some days she'd help; she is an amazing mom. I was only yelled at by one customer who complained I didn't put it in her mailbox where she liked it. But that took an extra 10 seconds to walk up to the door, whereas I could toss is from the end of the driveway much more quickly. I didn't get much of a tip from her! I kept the job for about 6 months before it got too exhausting to wake up at 5:15 everyday and then go to school. I learned good time management skills and got in some exercise, which were nice benefits in addition to the money I'd earned.
When I turned 14-years old, I joined a bowling team at school where we competed against surrounding towns in different leagues and alleys. I was a very good bowler, which lead to my next job. After we won the competition one weekend, the manager at the bowling alley pulled a friend of mine and I aside, asking us if we wanted to work at the bowling alley as instructors and supervisors during the children's leagues and recreation events. It sounded like an amazing job to me, as I also got to bowl for $1 per game, which meant cheap practice to become a better bowler. I took the job at Farmingdale lanes and worked about 16 hours per week, or whatever the maximum amount was for a 14 and 15 year old kid.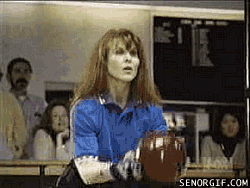 About half way into the job, the manager asked if I wanted to learn more about bowling operations, which I certainly thought would be a good idea. I spent a month with each of the functional areas, including the bar and restaurant, the pin setting machines, floor and alley cleaning and the front desk. I ended up doing absolutely everything, learning how to run an entire bowling at at fifteen years old. I also managed all the kid's birthday parties and was the liaison for all the leagues at the beginning of each week's set of games. In general, I acted about 5 years older than I really was, at least as a child. Now I act at least 10 years younger! So… first day arrives and boy was I nervous. You're supposed to give the bowlers 5 minutes of free practice before they start the actual games. Prior to turning on the machine to prevent people from throwing the ball while the pins re-set, you're supposed to announce that you're doing it, so people stop throwing the ball down the alley. I forgot to make the announcement and the star bowler had just thrown his ball when I turned on the machine. His ball swerved down the lane and crashed into the pin setting machine. He was furious, came running up to the desk screaming at me. "You are gonna scratch the ball. It's several hundred dollars. Are you an idiot? You should have made an announcement." I felt awful, but it was an honest mistake. Phew… never did that again!
When I turned 16, things got a bit more busy with school, and my parents also couldn't easily drive me to the bowling alley for work. I had to quit and find a job I could walk to on my own easily after school. My high school was 1 mile from where lived, and the road went directly through the center of my hometown where a grocery store, King Kullen, served our community. I was hired fairly quickly as a cashier, but they moved me around between produce and the inventory stock areas. I'd leave school to start my shift at 3pm. I could only work 3 hours and 45 minutes max per day per the laws for a 16 or 17 year old at the time, so I clocked out at 6:45 and was home by 7:15 for dinner with my parents and then homework. I usually had 3 shifts during the week and both Saturday and Sunday. It was one of my favorite jobs because I was really good at bagging groceries and handling money. My supervisor always put me on the express check-out because I was extremely efficient, which meant customers were happy.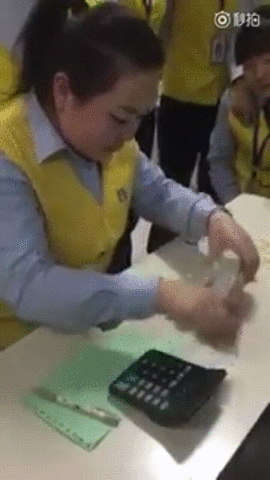 It was a little awkward when my mom would shop there, or even when friends came in to say hello. I also had my first crush on a 'younger' girl back then, too. I was 17, she was 15, but I stole her away from her boyfriend; yes, I was a bit of a bad boy! In my defense, she was very flirty and he was a bad boyfriend. So I just happened to look like an angel, which made it easy for her to turn to me — the supportive good guy friend-turned-new boyfriend. It only lasted a few weeks, but I remember getting in trouble with our boss because we were dating and they didn't know. I think they were just jealous! In the end, we lost touch, and I decided not to date too many girls a few years later given the whole TRUTH discovery thing… ah, the turns life takes… but then I graduated from high school and had to quit the job to move to Pennsylvania when I went to college. More on that next week.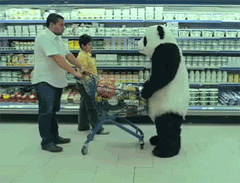 My first few jobs were typical and not so typical for a teenager. As a newspaper boy, I had my hands all over written words, which probably helped me decide to be a writer. As a bowling instructor and jack-of-all-trades, I learned how to teach and mentor others, as well as the ins-and-outs of the business world. And at the grocery store, I learned about multi-tasking, money management and customer service. All good skills to gain from 13 to 17 before starting a major phase of life. I enjoyed working, but when I think about how long I've either been in school or worked full-time, it's no wonder I needed this little break right now. Wait… break? Who you kidding? I've got novels to publish, books to write, blogs to post and connections to make. So maybe I ought to close out this one and focus on tomorrow's, as it's gonna be a really fun one. Thanks for listening to my Teenage Job report… what did you do for work or money when you were a youngster?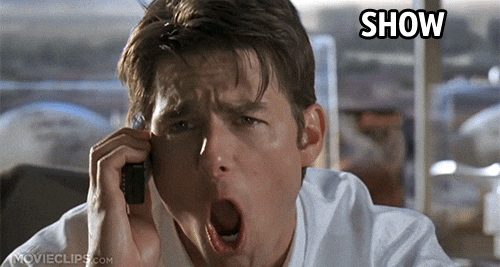 RECOMMENDED BLOGGER
Today's 365 Daily Challenge recommended blogger to know is Ann @ Ann's Reading Corner. Ann and I connected several months ago when I saw a book review she'd written on Pretty Little Liars. I had recently finished watching all 7 seasons of the TV show, one of my guilty pleasures, and felt the need to talk about all the time. We laughed over the books and a few episodes, but then she tagged me on a blog award, and I tagged her… we quickly became online friends, commenting on each other's different books and TV show recaps. Everything from The Hunger Games to issues with bringing back characters from the grave too often. She's a bright young blogger with lots of potential and a great sense of style in her words, hobbies, books and shows. If you don't believe me, check out the below blurb from her About Me section and then go visit the site yourself:

"Oh hi! I didn't see you there! Let me introduce myself. My name is Ann and I will be your person tour guide through everything you need to know about the person behind this screen. Are you ready for the ride? Are you? I don't think you are!!! Ann was born into an interesting family. As the oldest to two sisters and no brothers, she has to experiences things first. But that also means that she gets the newest of everything, which drives her sisters insane. Her mom works at a local middle school as the media coordinator who is originally from Pennsylvania and her dad is retired military who is still making airplanes to this day who is from Ohio. How they both met in North Carolina is still a mystery to Ann. Ann has always had a passion for reading. As a kid, she would love the times that her mom and her would lay in bed and read together. She remembers all the times that she and her mom would switch back and forth with reading to help Ann improve her speech (she had some speech issues while she was younger. She still can't say 'world' correctly and it has been ten years). As she grew up, she was introduced to so many new books and she grew this love of reading."
About Me & the "365 Daily Challenge"
I'm Jay and I live in NYC. By profession, I work in technology. By passion, I work in writing. I've always been a reader. And now I'm a daily blogger. I decided to start my own version of the "365 Daily Challenge" where since March 13, 2017, I've posted a characteristic either I currently embody or one I'd like to embody in the future. 365 days of reflection to discover who I am and what I want out of life.
The goal: Knowledge. Acceptance. Understanding. Optimization. Happiness. Help. For myself. For others. And if all else fails, humor. When I'm finished in one year, I hope to have more answers about the future and what I will do with the remainder of my life. All aspects to be considered. It's not just about a career, hobbies, residence, activities, efforts, et al. It's meant to be a comprehensive study and reflection from an ordinary man. Not a doctor. Not a therapist. Not a friend. Not an encyclopedia full of prior research. Just pure thought, a blogged journal with true honesty.
Join the fun and read a new post each day, or check out my book reviews, TV/Film reviews or favorite vacation spots. And feel free to like, rate, comment or take the poll for each post. Note: All written content is my original creation and copyrighted to me, but the graphics and images were linked from other sites and belong to them. Many thanks to their original creators.