Day:
August 9, 2017
Surprised: feeling or showing an unexpected or astonishing event, fact, or thing
When I thought about today's 365 Daily Challenge word, the first thing that came to mind was the fact that I'd created 150 posts already, which was a bit of a surprise. But then when I checked to verify I hadn't used any word similar to 'surprised,' I received another shock. WordPress never emailed me to tell me I hit my one year blog anniversary over the weekend. Seriously, what's that all about?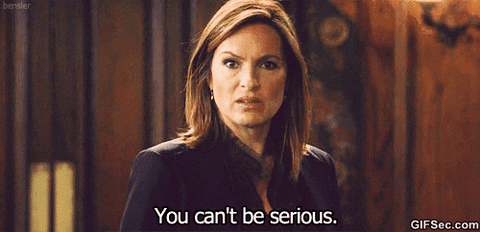 Technically, I created this blog in August 2016, but I only posted a few things about Watching a Glass Shatter. Hey, that's another surprise… it's one year this week since I started the outline for that novel. And if everything lines up, I might have a major step to announce for the book later this month. SURPRISE again.
Wow… this is an appropriate word for today. While the blog went live in August 2016, I didn't post anything or even connect with anyone else until early 2017. It was just for me in the beginning as a place to include book reviews and details on my own book. Maybe WordPress is waiting until February 2018 to inform me of my blog anniversary. Fickle little thing… oh well… it's still a surprise I discovered this week. Not unlike the way a child can immediately got from sheer happiness to sh*tting its pants in fear of a monster.
So yeah, 150 distinct posts about me. Now that's some arrogance, eh? Some might say I don't know how to shut up about myself, constantly bragging and tooting my own horn. That's not a guy I'd want to be friendly with… so why on earth would you be? Better run while you can, as before we all know it, it'll be 182.5 posts in this 365 Daily Challenge which means 50% has zoomed by. (What's a half a post anyway?) And if you made it that far, why would you ever stop? Once you pass this midway mark, you're locked in — you must deal with me. And I feel for ya, that's gonna be a bumpy ride. Dude's got a wickedly dangerous mind these days…
In general, I don't like surprises. I've never had a surprise birthday party thrown for me. Well, that's not exactly true. A few years ago, my assistant did have a surprise office birthday cake event for me. I had expected her to do something, so I was prepared for any unusual meetings popping on my calendar. But she was sneaky and re-purposed an existing meeting that I had to attend with the CFO. What I didn't know was that she secretly worked with his assistant to carve out another time for the real meeting, as he needed to re-schedule.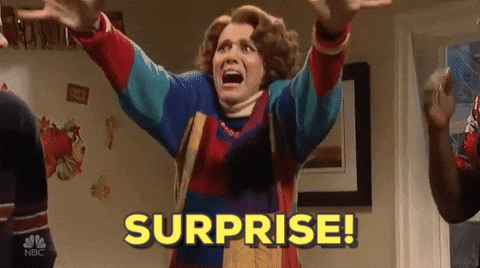 There I am… heading to what I expect to be a budget meeting with 4 or 5 people… and I walk into a conference room with 150 people waiting for me — my entire team, part of our larger department and a bunch of colleagues from other divisions had been invited. They caught me that time, even though I figured out something was up. Just not that big of an event. She made me give a speech, which I absolutely hated. I can lead a room of 150 people through a presentation without batting an eyelash (do men do that, btw? If not, I need a new expression), but thanking people for showing up to wish me a happy birthday and I'm a shell-shocked introvert who can barely mumble anything. From that day forward, I called out sick on my birthday. Fixed her.
Surprises are always met with really happy or really unhappy expressions. It's rare someone says "oh, that's nice." It's usually "I hate them" or "I love them." How do you feel about surprises?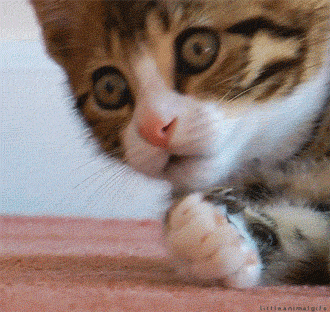 RECOMMENDED BLOGGER
Today's 365 Daily Challenge recommended blogger to know is Joanna @ Momentum of Jo. Joanna and I met about two months ago through a mutual blogging friend who shall rename nameless. We quickly began exchanging friendly banter and jabs, all in the name of good fun and the occasional corny humor we all love. Some days she accuses me of breaking her blog, others she tells me she might steal Ryder. The only thing I know to expect from her is that she's one of the most funny and thought-provoking bloggers I've met since joining the WordPress family. Joanna ( I don't use nicknames tho at last count, she has 6 for me) has a sharp wit, brilliant sense of humor and amazing / alarming comedic timing. Among reflections on her family and pets and other people's posts, you get a real sense of who she is and the strength she brings to any conversation. It's really quite amazing. If I see a new post, I tend to look fairly quickly, as it's gonna make me smile even if I'm particularly busy at that moment. You kinda wanna hear what she has to say about all the topics she discusses. The point of view she brings is often unlike any other you might predict. Joanna tells you when she's done something wrong, she looks for the positive side of all situations, and she brings more sass than I have seen in my lifetime. I've been on the floor laughing to the point I thought she had tased me, which has come up between several times before. Today we "argued" over the appropriate definition of whether she could be called a 'hot mess' and why she didn't have an "About Me" section to reference here. If you don't believe me, check out the site yourself thru that link above. I'd share the About Me content, but as she said "it's under construction" right before I was told to be more patient (in not so many words). I gotta love it when she just tells it like it is. So might you.

I'm about to post this, and of course, lovely Joanna posts her About Me section. So go see it, it's as great as you'd expect.
About Me & the "365 Daily Challenge"
I'm Jay and I live in NYC. By profession, I work in technology. By passion, I work in writing. I've always been a reader. And now I'm a daily blogger. I decided to start my own version of the "365 Daily Challenge" where since March 13, 2017, I've posted a characteristic either I currently embody or one I'd like to embody in the future. 365 days of reflection to discover who I am and what I want out of life.
The goal: Knowledge. Acceptance. Understanding. Optimization. Happiness. Help. For myself. For others. And if all else fails, humor. When I'm finished in one year, I hope to have more answers about the future and what I will do with the remainder of my life. All aspects to be considered. It's not just about a career, hobbies, residence, activities, efforts, et al. It's meant to be a comprehensive study and reflection from an ordinary man. Not a doctor. Not a therapist. Not a friend. Not an encyclopedia full of prior research. Just pure thought, a blogged journal with true honesty.
Join the fun and read a new post each day, or check out my book reviews, TV/Film reviews or favorite vacation spots. And feel free to like, rate, comment or take the poll for each post. Note: All written content is my original creation and copyrighted to me, but the graphics and images were linked from other sites and belong to them. Many thanks to their original creators.