Writing a book runs the range from easy to difficult. At times, the words are exactly as captivating as you need them to be. In others, the words feel more stilted than one could possibly imagine. First drafts are only meant to be the initial release of the story in your head. I encountered both extremes during the course of the week, but in the end, it all came together quite nicely. I'm still baffled how six weeks ago this was barely a figment of my imagination and now here we are with 40% of the first draft written. I present to you Father Figure's weekly status:
Status:  Friday, August 11, 2017 – Week #6
Research
Chapters 1 thru 6

Editing went well. I cleaned up a few grammar issues. Dropped in a few connections for surprises in later chapters. Overall, there are moments in the story where I find myself a bit teary and at others excited. I should be ready to share two chapters with the beta team before the end of August.

Describing the onset of a winter blizzard in the deep fields of a small Ohio town has been intense. But some of the descriptions I've included feel like a few paragraphs of my best writing.

Chapters 7 thru 9

I committed to drafting three chapters this week and I'm happy to say I met the goal. I'm finally back down with a count around twelve pages per chapter, which is what I had planned. I feel good about not being too wordy, and I'm inclined to think the initial chapters have some backstory and/or descriptions which might be pushed forward a bit to balance out the page count and keep the interest in the action growing more fervent.

Chapters 10 thru 11 (BONUS!)

Ever the Type A personality, I wrote an additional two chapters this week. I have not edited them, just let the words fly from my fingers to the characters on the laptop screen. I'll decide next week if that was a good idea or a bad one based on how well written they seem after a few days distance. But… it was important to push myself if I want the entire first draft complete sooner than the original plan.

TIP: Sometimes writers get caught up in details along the way. I wanted to name a specific music artist or song in a paragraph, but needed to research the perfect option. I had a choice: (a) take 15 minutes to find it and get lost down a rabbit hole where I lost the momentum or (b) add a "____" to be filled in later. Always add the line, you will get more done in the end.
 Next Steps: Plan for Week #7
Edit Chapter 7 thru 11 to match tone and voice of earlier chapters, include additional details and check repetition in words or phrases
Write chapters 12 thru 15 with a target to end up in total at ~ 210 pages & 65K words

At that point, I'll be 55% complete with a first draft
At that rate, with 5 more weeks to finish the remaining 45%, a first draft needs to be complete by 9/16 when I leave on vacation. It will sit untouched for 2 weeks to let my mind process in the background, then I can begin editing in early October upon my return home.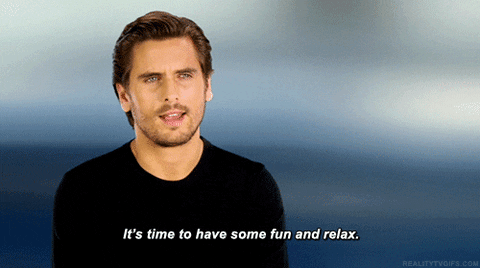 What's on the author's mind?
Building characters is an incredibly fun experience. I'm not certain how other writers embrace the process, but for me, each one lives and breathes with me throughout the day. Let's take Amalia, the main character, as an example. I know what she looks like and I watch in my head as she walks around a college campus.

I know the little flip she does with her curly hair
I notice the way the wind carries her perfume across the library entrance
I knew the adrenaline markers across her body when she's afraid of the guy who appears to be following her

The campus is remarkably similar to where I went to school merely because I need a setting. I'll adjust those particulars later as the visualization is about how Amalia behaves. She has a few distinguishing features (no reveals here!) and in order to convey them throughout the story without constantly repeatedly saying the same thing, I have to imagine

how her body would walk
how it would sit
how it would interact when she was intimate with someone

I'm not one for fluff, so I need to have a strong sense of not only how her body moves, but how she feels about the way it moves. When I add in the backstory of her relationship with her mother and father, it gets more complicated.

what words did her mother use to teach Amalia about femininity
how did her father handle his daughter becoming a woman
what happens when she goes from small town to college campus.

These are things that, at least for this writer, don't just flow out of my head and onto the page as I'm writing. I need those details worked out in advance, incorporated from the outline into the book at the proper time. It's a rather organized approach, but at the same time, I feel it brings depth to the character whereas if I just wrote it as I thought of the sentiments, it may not feel strong enough for what I'm trying to accomplish.
On a scarier note, I stumbled upon a few potential changes to an event that I'd planned to occur in a chapter I wrote this week. When you have a character with more than one love interest, you need to be careful to clearly show why (s)he would feel attracted to each potential suitor. Though I'd summarized a half page about each relationship in the outline, it didn't feel distinct when I wrote it. I wasn't convinced that I'd built a proper explanation or desire to distinguish what each love represents. I have some re-thinking to do which at first made me nervous, but now I realize it will help set up the conflict in a way that readers might not even be sure who they want to be together. I love a good challenge!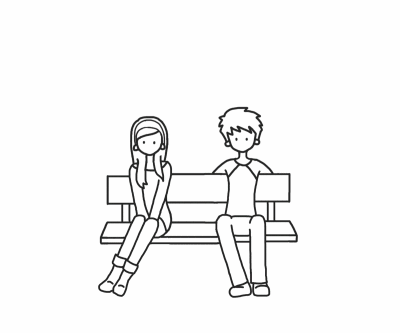 Are these tidbits confounding you? Raising and peaking your interest? Or you're just waiting until I have something more real to share? Thanks for listening.
_____________________________________________________________________________________
Summary of Father Figure (only read if you're new to the book)
Amalia Graeme, sheltered and abused for most her life in Mississippi, longs to escape her difficult family and small hometown in 1984. When her older brother returns with his best friend, Amalia is tempted to have her first experience with a boy that summer. As they head off to college for her first year and his senior year, she begins to learn about life and love, battling her loss of innocence with the attraction she's developed to an older professor. After she suffers a few personal tragedies, Amalia is forced to head back home, uncertain how to handle the permanent impacts on her life and future. No matter where she turns, someone or something always takes away her possibility of hope.
Brianna Porter is desperate to discover the purpose of her life, develop confidence in who she is, accept the consequences of who she has fallen in love with, and discover her father's identity. Set twenty years in the future in New York City, there's a connection between these two women's stories that is about to be discovered. As Brianna stumbles upon her mother's old journal, she learns a shocking secret about her father, rocked by a truth that could completely change the future. It may be too late to deal with the impacts of unleashing a history that was meant to stay buried for many reasons. When it leads to someone's death, Brianna must come to terms with the choices she's made and what is left of her own future.
About Me
I am a writer. I am currently searching for an agent and looking at independent publishing options for my first book, Watching a Glass Shatter. To see more, please check out the website for this novel where you will find the first 3 chapters, character bios and sample quotes.
I am writing my second novel, Father Figure, with plans to finish it in December, 2017. As part of the process to engage with my fans and followers, I am publishing a weekly status on the progress of this second book. For a description of this book, check out the post where my friends and followers voted for this book as my second novel.
Beyond these two books, I have a number of short stories, poems and other novels in various shapes and forms. I also read A LOT. First the book review goes on Goodreads, and then I send it on over to my WordPress blog at https://thisismytruthnow.com, where you'll also find TV & Film reviews, Tags, Awards, Age/Genre/Book Reads and Author Spotlights, as well as the revealing and introspective 365 Daily Challenge.
You can also access my social media profiles to get the details on the who/what/when/where and my pictures. Leave a comment and let me know what you think. Vote in the poll and ratings. Thanks for stopping by. Note: All written content is my original creation and copyrighted to me, but the graphics and images were linked from other sites and belong to them. Many thanks to their original creators.