Day:
August 16, 2017
Busy: having a great deal to do; occupied
Today's 365 Daily Challenge word is 'busy,' chosen because I feel like when someone asks me how I'm doing, all I ever respond with is 1 of 2 phrases: "I'm good, you?" or "I'm so busy." Perhaps another day we'll cover the former phrase, but today's all about pushing myself and you to think about what being 'busy' really means, especially in today's society. Let's start from the very obvious point of view…
There are some basics to being able to survive once you're born; you need food, water, shelter, oxygen and sleep. From that point forward, it's about the surroundings you are born into, i.e. are you from a family with money, do you have any illnesses, or are you able to freely exist in that location. Some people are lucky — don't need to work nor do they have any responsibilities other than those five basic staples. Others have a level of fame which immediately gives them a purpose. And then there are those who simply don't know any better, or have not been given any choice, other than what they are taught to do at a very early age. Somewhere in the middle are the rest of us, those who must balance our needs and our desires in a healthy way to enjoy our lives.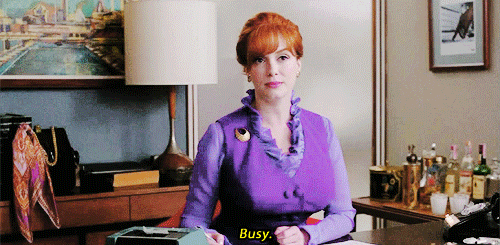 I often feel two kinds of 'busy' — (1) an actual physical one with tasks that truly need to be done, and (2) an emotional or mental one with the reminders of all the things I know I should be doing (or want to do). It's important to separate these two items, especially if you want to control that painful and scary feeling lurking deep inside, which if not monitored, usually has negative consequences. In the grand scheme of things, that is, beyond our own 'little' lives, what's the point of pushing ourselves to that breaking point where we are so utterly busy, we cannot function? That's where I'm focusing today, at least for a few minutes in this 365 post.
No one knows it all. Few know every specific goal they want to attain. That's the point of life… to learn and grow every day. For some, it's determined by their spiritual or religious beliefs. For others, it's a personal calling to help specific people or causes. But for most of us, it becomes how to earn enough money to pay the bills to focus on all the things we want to accomplish. It's a bit like the concept of "let's make a deal," especially when most of the activities we want to do aren't always at our fingertips or able to be completed on our own. It ultimately comes down to truly establishing our priorities and understanding what it is that we most want to accomplish in life.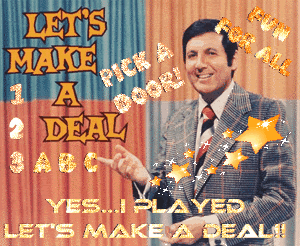 When I tell someone I'm busy, I am definitely busy. It's not an exaggeration, though, it feels like I must convey that sense of "it's all too much" in the conversation. What am I thinking about in those moments? What am I not thinking about? Well — everyone else — for one thing. Because we're all busy. We are all doing something. We are all trying to achieve our goals. It's not a competition with friends and family, even if it feels that way at times. It's a choice we've made to hopefully bring about happiness during whatever amount of free time we have available. Maybe when I say 'I'm busy,' I'm trying to convince myself that the right steps are being followed in my plan. Or perhaps I'm taking a few seconds to actually realize what it is I'm supposed to be doing. We all need some level of downtime where we're not doing. And by doing, I mean thinking or doing. I often find myself more exhausted after writing and networking for 8 hours from the bench in my dining room than I do from several at hours at the gym or out running errands.
There are different levels of mental and physical exhaustion to consider when you're working towards the goals you've set. You cannot achieve it all, but you can setup some boundaries and remember not to give that control away to anyone else. Being busy is one of those things we shouldn't really need to consider or think about, whether it's to convince yourself or convince someone else. If you need an hour a day to read a book, as that's what helps calm you down or gives you a sense of relaxation, then make it a priority in your schedule. If you enjoy going to the gym but end up feeling guilty because it takes time away from someone or something else, you're hurting yourself. Of course we all have priorities: children, jobs, medical things… strip those out where you can (meaning focus on them as necessary), know the amount of time left, then check your priorities. At that point, your time is your time. Don't load it up so you feel like all you ever say is 'I'm busy.'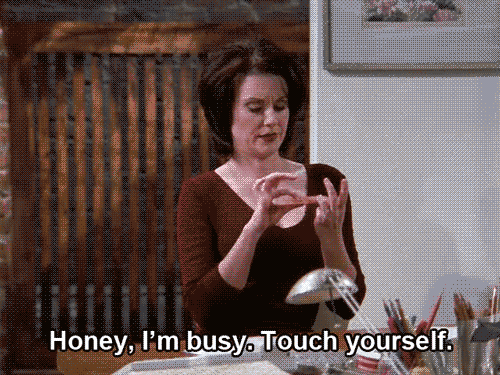 Since I take my own advice here, I'll lay out an example. I have a publishing contract which means a good chunk of my time over the next year we will need to focus on those efforts. I have to work with an editor, come up with a marketing plan, review designs and formats, update websites and social media profiles and help sell the book. That could be a full-time job. I want to be successful. I would love to be the next big author. Ignoring whether that's a reality or an unattainable goal, it will only happen if I spend an inordinate amount of time focusing on it. I also have the ThisIsMyTruthNow blog, where I get a great deal of happiness either through posting or reading other people's posts. That takes a lot of time. And I'm 50% done with writing a rough first draft of my second book which also has goals and deadlines (I've given myself). That's another full-time job right now, too. Then I have family and friends, my partner, my dog, my apartment, other responsibilities. I obviously can't do it all without getting exhausted. And I don't want to be that guy that stops seeing everyone in-person, and then when I do, I always says 'I'm so busy.'    YEAH DUDE, WE GET IT.
I need to re-set my expectations and priorities. I need to focus a little time on each of these things. And the first book may take longer to get published or find its following. The new book might need more time to be thoroughly flushed out. Because in the end (of me and my life, that is), I want to know I enjoyed it all and breathed in each moment with the right sense of balance. It's a hard decision to make, but I need my hour each night to read before bed. I want to spend quality in-person time with the cherished people in my life. And that means it's important to 'schedule' those times, know it's OK with that being part of my goal and realizing it's not healthy to be busy 100% of the time. It's about finding the right balance and not feeling those demons eating away for 'what could have been if I worked even harder.'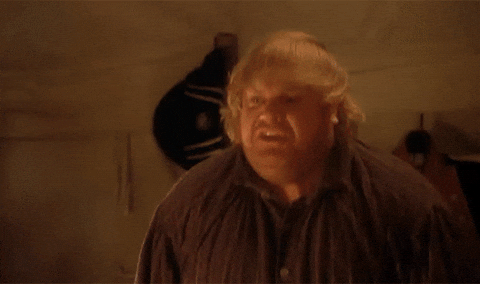 So… I've rattled on enough about me… what about you? Do you always tell people you're busy? Could you change it up and say "I'm getting a lot done and so happy," or "I met one my goals last week, it was fantastic."
Turn it around. Don't make it negative. Find a positive in everything you are achieving and stop worrying about what you're not achieving. Don't be so busy all the time that you forget about what's really important to you and your future. A happy and well-lived life.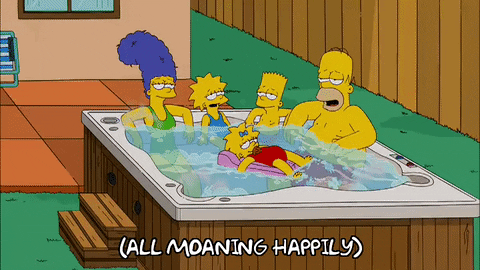 About Me & the "365 Daily Challenge"
I'm Jay and I live in NYC. By profession, I work in technology. By passion, I work in writing. I've always been a reader. And now I'm a daily blogger. I decided to start my own version of the "365 Daily Challenge" where since March 13, 2017, I've posted a characteristic either I currently embody or one I'd like to embody in the future. 365 days of reflection to discover who I am and what I want out of life.
The goal: Knowledge. Acceptance. Understanding. Optimization. Happiness. Help. For myself. For others. And if all else fails, humor. When I'm finished in one year, I hope to have more answers about the future and what I will do with the remainder of my life. All aspects to be considered. It's not just about a career, hobbies, residence, activities, efforts, et al. It's meant to be a comprehensive study and reflection from an ordinary man. Not a doctor. Not a therapist. Not a friend. Not an encyclopedia full of prior research. Just pure thought, a blogged journal with true honesty.
Join the fun and read a new post each day, or check out my book reviews, TV/Film reviews or favorite vacation spots. And feel free to like, rate, comment or take the poll for each post. Note: All written content is my original creation and copyrighted to me, but the graphics and images were linked from other sites and belong to them. Many thanks to their original creators.