Kaleidoscope: a toy consisting of a tube containing mirrors and pieces of colored glass or paper, whose reflections produce changing patterns that are visible through an eye hole when the tube is rotated; a constantly changing pattern or sequence of objects or elements.
Yesterday's 365 Daily Challenge word — 'sleepy' — had been apropos when you consider how very short the post was… I rushed around in the morning to finish shopping and packing for a long weekend getaway, then had a few hours of travel, followed by a little exploration once I arrived on Fire Island via nearly every mode of transportation: subway, car, bus, ferry and walking. By the time we got the house situated and cooked dinner, I was exhausted and went to sleep early. I had two things planned for the 365 Daily Challenge words that I couldn't get done, which means they will be today's and tomorrow's words. So, let's rewind to the start of it all on yesterday:
As I took my seat on the ferry, nearly the last available, I looked around at the several hundred patrons who bordered the boat on it's 20-minute jaunt across the water to Fire Island, one of the barrier islands off the coast of the southern shore of Long Island. There appeared a kaleidoscope of men and women, all who immediately created a cast of characters on a little adventure I'd suddenly created in my mind. A kaleidoscope full of mirrors, colors, patterns, paper and glass that assembled a little toy for my amusement!
The word comes from ancient Greece. Children play with these toys by admiring all the pretty images that materialize when rotating or turning the device in front of their eyes. It's a bit like life… at least that's what weighed on my mind as I strolled through the rest of my evening and fell into an erratic slumber. Although a friend had taken the ferry over with me, he slept in the other bedroom in the beach house we'd rented for the week(end). I'm not one to frighten easily, but when I'm on an island full of strangers, in an unfamiliar house, with two entrances / exits into my bedroom, poor eyesight and tons of glass windows, everything seems a bit different, as though what I'm looking through during the night is a very different kaleidoscope than what one sees during the bright sunny morning or afternoon.
Tomorrow's post will have pictures of the house and beach, as well as a bit more about Fire Island. Today's is about how it's such a different world than the one I normally live in. Let's cover the five words that appear in the definition, but know in advance, I'm being quite philosophical and ethereal in today's discussion:
Mirror
The island is a myriad of people, one where I see myself in so many others. The reflection presented to me as I pass by people on the boardwalk or in the grocery store, the images of someone I once was and someone I'm soon to be. It's truly a remarkable range of patrons who frequent this wonderful escape. And among each person you meet, you find all the qualities you dislike in others, but also everything you have always admired. People are not afraid to be who they are here. It's a place of freedom and an open mindset. I think the water, the sand, the trees, and the casual parts of life are so prevalent, it's not possible to hide from others or even yourself. It's as though the camera is always actively on alert among the mirrors that seem to follow you wherever you go.
Color
If there ever were a place where the color of someone's skin didn't matter, this would be it. I'm not sure anyone even notices these characteristics in others when you are here. It might even be the polar opposite; there are those who search out someone who is 'different' from themselves, purely to experience an ability to get to know as many people and cultures as you can. It's a veritable multitude of every race and ethnicity where the more distinct you are, the more someone wants to meet you.
Pattern
I've been coming here for five summers and the patterns of behavior are quite apparent. Do you go to the house or purchase groceries first? Do you buy a few bottles of liquor or have everything delivered? Do you jump in the pool or go to the beach? Everyone has their way of doing things, not unlike the patterns of our lives when we go to work, cook meals or sleep. But the routines here offer relaxation and comfort with little distraction or frustration. It's how life should always be!
Paper
Paper drives all that we do. It's a bit of the glue that holds business together. Or at least it's been that way in the past. Mobile and digital technology will take over the world, which you can clearly see by the way everyone walks around here… phone in hand, collecting and posting pictures, checking on where friends are staying, searching for people to meet. But there are those of us who love a good card or board game, reading a newspaper or remembering to recycle. The heat gets quite intense here, and paper often leads to many fires. There are a at least a few every summer, burning through homes and leaving charred remains. Paper is the enemy in these sorts and is often not very present.
Glass
All the houses have huge windows with amazing views. It's always about what you can see by looking out the window, down to the coastline or across the trees to the bay. Glass is an essential part of a beach house, necessary to create the most picturesque viewpoints possible. But glass is also the container for every bottle of liquor which is consumed in great quantities at the beach. It glistens when the sun shines, it's in everyone's hands… in abundance no matter where you look.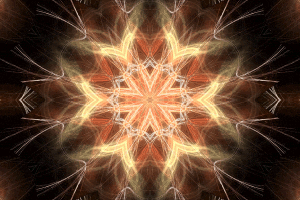 Fire Island feels like my kaleidoscope this weekend. Hopefully you enjoyed the escape from the norm among the 365 Daily Challenge. I wanted to share a little bit of where I am this weekend. Have you ever been here before? Perhaps somewhere quite similar? Feel free to share…
About Me & the "365 Daily Challenge"
I'm Jay and I live in NYC. By profession, I work in technology. By passion, I work in writing. I've always been a reader. And now I'm a daily blogger. I decided to start my own version of the "365 Daily Challenge" where since March 13, 2017, I've posted a characteristic either I currently embody or one I'd like to embody in the future. 365 days of reflection to discover who I am and what I want out of life.
The goal: Knowledge. Acceptance. Understanding. Optimization. Happiness. Help. For myself. For others. And if all else fails, humor. When I'm finished in one year, I hope to have more answers about the future and what I will do with the remainder of my life. All aspects to be considered. It's not just about a career, hobbies, residence, activities, efforts, et al. It's meant to be a comprehensive study and reflection from an ordinary man. Not a doctor. Not a therapist. Not a friend. Not an encyclopedia full of prior research. Just pure thought, a blogged journal with true honesty.
Join the fun and read a new post each day, or check out my book reviews, TV/Film reviews or favorite vacation spots. And feel free to like, rate, comment or take the poll for each post. Note: All written content is my original creation and copyrighted to me, but the graphics and images were linked from other sites and belong to them. Many thanks to their original creators.