Work: mental or physical activity as a means of earning income; employment
As I began preparing my Sunday post for the next round of jobs, I realized that I never covered what the concept of a job means. I found something I had drafted in part awhile ago, realizing it was apropos to dust off and release as a clean and new version to stimulate our 365 Daily Challenge discussions. For most of us, jobs exist to provide money to meet the basic staples of life:  food, water, shelter, warmth, etc. For some of us, jobs aren't a requirement (That's not me!). We may have a significant other, parent or spouse who pays the bills. We may be retired or amassed an income of wealth where work is no longer necessary.  We may be too sick to work.  For those of us who work because we need to "put the roof over our head," there is an extreme variance between selecting a job we like and selecting a job we do not like.
Our jobs are generally chosen early on in life… or at least the general type of job or industry we will work in.  When we finish school (be it grammar school, high school, college or graduate work), we enter the workforce in some fashion.  Many of us choose — and are lucky enough — to go to college for 4 years right after high school.  By my fourth year, I was tired of school and wanted to enter a true workforce.  And I did, but I never went back for a graduate degree, which I do regret in many ways and find myself contemplating whether I should do so now.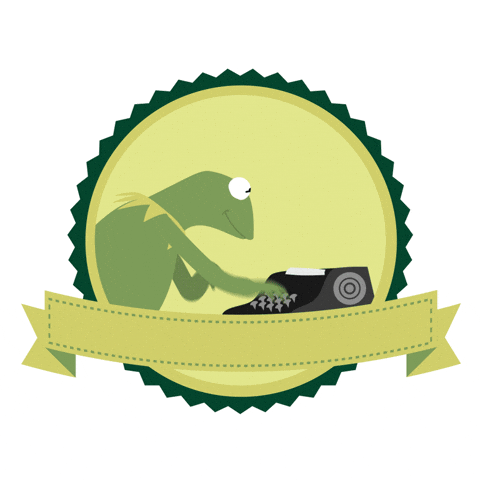 Regardless, by choosing college, we choose to enter a certain type of workforce where we are in the business world putting in a typical 8 to 9 hour day, 5 days a week and the occasional night or weekend overtime requirements… (ok, for me it's more like 12 hours a day and way more than occasional nights and weekends — but that's an entirely different thread from this one.)
Whether we're in technology or finance or sales or marketing or human resources doesn't matter.  What matters is that there is a fairly routine expectation of putting in a full day's work for a full day's pay.  Our pay grows as our experience and commitment grows. It's up to each individual person to find their own work-life balance, at least in the USA where they like to work you to the bone!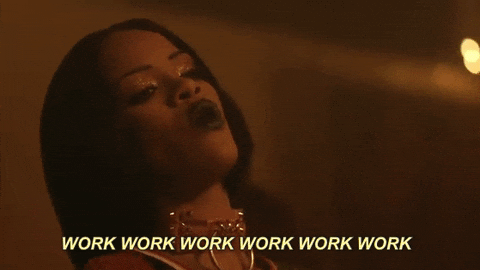 But what if it's still just a job.  We may have good days. We may have bad days. Sometimes the unsettled feelings we have can go on for years.  We can blame the culture of the company, or we can blame ourselves for staying for so long.  We can blame our family for living in the same place, making it hard for us to want to move somewhere else, or we can blame society for making changes and transitions too difficult.  We can blame a lot.
And that's probably part of the issue.  We really should only blame ourselves.  And blame only goes so far.  We can choose to leave. We can choose to move on. We can choose a different path.  Yet we haven't always done so generally for fear of losing money or not being busy.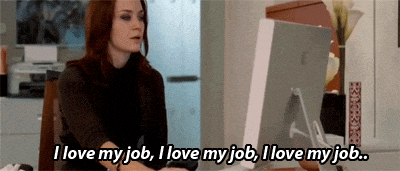 So I started thinking… do we know what will make us happy in a job?  We'd all like to think so, but are we really sure…  Is it about the hours?  Is it about the pay?  Is it about the people?  Is it about the volume?  Is it about the benefits? Well, actually… shouldn't it be about the actual work?  Shouldn't it be about tasks that we enjoy doing?  Shouldn't it be in an industry we relate to?  Shouldn't it be about something in which we have strong interest?
The answer is  generally "yes" for most people; it is undoubtedly "yes" for me. Some folks want a job that is different from all the things they need or choose in their life simply to have variety or to not get too invested or attached in any one single thing.  For most of us, it needs to be something we have passion for.  Passion not in an obsessive way. Passion in a way where we enjoy doing the work all day and although the day is over, we want to go home and get away for a bit because we know it will be there again the next morning and will continue to keep us happy.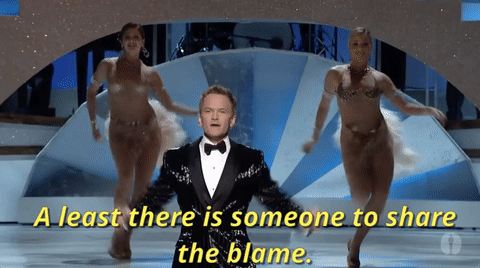 Back to blame…  we can't blame others for not letting ourselves get to that "yes."  We have to make the plan. We have to prioritize all the steps and pieces. We have to weigh each item and possibly decide some needs won't be met immediately.
If we keep telling ourselves this and thinking beyond the immediate perimeter, we will eventually start to believe.  But it's hard. And it always will be unless we keep at it every day until it becomes part of our routine and experience. We need to get away from blaming, complaining and getting frustrated.   We have to put ourselves in the driver's seat and accept all the decisions we need to make to move forward.

I chose to follow my heart last year around this time and left a very promising career in technology (you'll hear all about it in Sunday's post) to become a writer (which you'll hear about in the following Sunday's post). It's not easy. It's scary. But there isn't a day that goes by where I don't realize how grateful, lucky and happy I now am.
How have you chosen your jobs or made the changes necessary to get in the driver's seat for your career? What's next in your occupational world?
About Me & the "365 Daily Challenge"
I'm Jay and I live in NYC. By profession, I work in technology. By passion, I work in writing. I've always been a reader. And now I'm a daily blogger. I decided to start my own version of the "365 Daily Challenge" where since March 13, 2017, I've posted a characteristic either I currently embody or one I'd like to embody in the future. 365 days of reflection to discover who I am and what I want out of life.
The goal: Knowledge. Acceptance. Understanding. Optimization. Happiness. Help. For myself. For others. And if all else fails, humor. When I'm finished in one year, I hope to have more answers about the future and what I will do with the remainder of my life. All aspects to be considered. It's not just about a career, hobbies, residence, activities, efforts, et al. It's meant to be a comprehensive study and reflection from an ordinary man. Not a doctor. Not a therapist. Not a friend. Not an encyclopedia full of prior research. Just pure thought, a blogged journal with true honesty.
Join the fun and read a new post each day, or check out my book reviews, TV/Film reviews or favorite vacation spots. And feel free to like, rate, comment or take the poll for each post. Note: All written content is my original creation and copyrighted to me, but the graphics and images were linked from other sites and belong to them. Many thanks to their original creators.