Push: to exert force on (someone or something), typically with one's hand, in order to move them away from oneself or the origin of the force
You will always encounter a roadblock or a deadline where you need to simply push through until you find a solution or achieve the goal. Sometimes it's easy, but it can also be difficult. Maybe you have the pressure being forced upon you by someone else, or perhaps you've given yourself a deadline to get something done. Knowing your limits is key to success. But failing to see your potential might prevent you from reaching it more than you know. There is time to push yourself even if it feels scary.
Today's 365 Daily Challenge word is meant to turn your world upside down a little. Have you ever thought to yourself that you can only get so much done in a specific period of time? Or scheduled a goal that is realistic and reasonable, yet feels like it's not enough? When I assigned myself the deadline to finish writing a first draft of my second book, Father Figure, I assumed 3 chapters per week could be written and edited. When I did the math, I ended up with a 9/30 deadline. Then I scheduled a vacation from 9/17 thru 10/1, which meant that completing Father Figure needed a new deadline. Scary thoughts.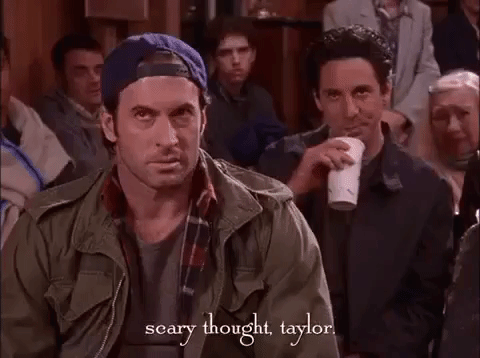 But I told myself I could push through it and complete the first draft by 9/16, then let it sit for two weeks while I was away. Both the novel and I needed some time to relax, find our heart and prepare for a vicious round of editing. So I upped it to 4 chapters per week and re-set the deadline to 9/16. I got this. I'm good under pressure. For some reason, I felt the need to push myself a little harder. I love these characters. I breathe the air that they breathe right now. And I wanted to spend more time with them. Push. Push. Push. Through it, I kept motivating myself.
As you're aware from last Friday's status update, I decided to give myself a goal to finish 6 chapters this week and next week so that I could be done writing a first draft by 9/1, and then spend the first half of September editing it. I finished 6 chapters today at 12 noon, meaning I met the deadline I had doubled in half the time I'd planned. And then I said…. go for it. I pushed harder and wrote another chapter this afternoon, leaving me only 5 more to go before I can say it's done. If I were a betting man, which I am known to be, I think I'm capable of pushing myself to write those 5 chapters tomorrow and Friday so that I have a first draft of the whole book by the end of this week, leaving me 3 full weeks to edit before I leave on vacation.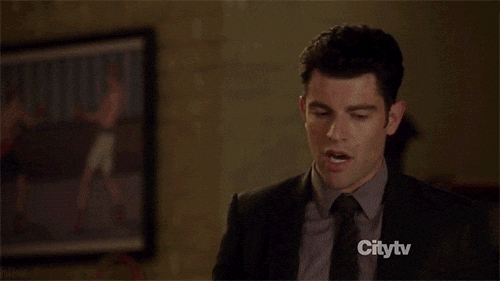 No, I am not bragging. I promise you. I have no idea how the quality is despite my faith in the quantity I am capable of delivering. But there is a great lesson here… sometimes it's okay to push yourself. When you push yourself, you learn how far your boundaries can truly be tested. This doesn't apply for all situations, all people and all times. But when you have a passion and a goal, and you can skim a few minutes off of all the things that steal your time away, imagine the capabilities you can unlock within yourself. I couldn't keep up this pressure 24/7 every day of every year. But when things line up in the right way, we are all capable of pushing ourselves towards a safe and secure path.
It's your life to choose what you want to do or how you want to live it. When you push through a little bit of pain and worry, sometimes you find the gold at the end of your own rainbow. I'm keeping this post shorter than usual today because I'm pushing towards my goal to complete this novel by the weekend. If at any point I feel the quality is truly suffering or I'm in any sort of pain (physical or emotional), I'll back down. But if I can do this in an environment where I have friends and family to catch me if I fall, then it's all the more reason to give myself the push I didn't know I needed. That I didn't know I deserved. Thank you to everyone for believing in me. I appreciate you.
A push to help a friend, or shove to knock him down? You decide!
Now it's my turn to believe in you. What can you do to push yourself in the next few days towards achieving one of your goals — in a safe and secure environment — to see how strong you really are? I have confidence. So should you. Let it roll…
About Me & the "365 Daily Challenge"
I'm Jay and I live in NYC. By profession, I work in technology. By passion, I work in writing. I've always been a reader. And now I'm a daily blogger. I decided to start my own version of the "365 Daily Challenge" where since March 13, 2017, I've posted a characteristic either I currently embody or one I'd like to embody in the future. 365 days of reflection to discover who I am and what I want out of life.
The goal: Knowledge. Acceptance. Understanding. Optimization. Happiness. Help. For myself. For others. And if all else fails, humor. When I'm finished in one year, I hope to have more answers about the future and what I will do with the remainder of my life. All aspects to be considered. It's not just about a career, hobbies, residence, activities, efforts, et al. It's meant to be a comprehensive study and reflection from an ordinary man. Not a doctor. Not a therapist. Not a friend. Not an encyclopedia full of prior research. Just pure thought, a blogged journal with true honesty.
Join the fun and read a new post each day, or check out my book reviews, TV/Film reviews or favorite vacation spots. And feel free to like, rate, comment or take the poll for each post. Note: All written content is my original creation and copyrighted to me, but the graphics and images were linked from other sites and belong to them. Many thanks to their original creators.