Destiny: the events that will necessarily happen to a particular person or thing in the future; the hidden power believed to control what will happen in the future; fate
Destiny and fate. Two words that often come up in conversation with friends when you are thinking about the future. Maybe you're drunk and pondering the purpose of life. Perhaps a child has just asked you about it and you wonder how to respond. Or you wake up screaming from a nightmare wondering what will happen in your future. Curiosity whether someone greater than us is controlling all the movements or it's fully a free will situation. Today's 365 Daily Challenge word is not about religious beliefs, nor whether or not evolution has an impact. It's about whether or not you believe in the concept of destiny. I felt like it was something to share with all my online friends… curious what everyone believes for a couple of reasons I'll mention a bit later.
Destiny is often mistaken for an extreme wish that something will happen. I want to be a writer, I was destined to be a writer. I'm not sure if that's true. I know that's what I've wanted to do for as long and as far back as I remember. But whether that's what was meant to be is definitely not a concept I truly understand.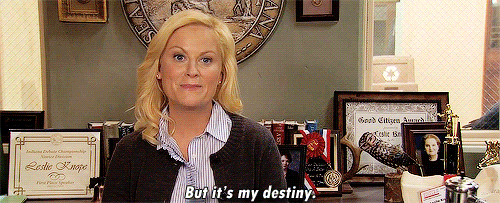 What about two people whose paths cross several times without realizing it before they are finally introduced and fall in love. Were they meant to be together or did it just happen that way because they live in close proximity?
We all make choices in our lives, constantly changing the path and the direction we follow. Is destiny navigating behind the scenes or are we just making decisions as they are presented to us with whatever knowledge we've amassed up until that moment?
I would totally say something wrong like this!
Quite a philosophical post today. Not a long one either. Just something to get us thinking over the weekend… why do we do the things we do? how much control do we have over what happens around us? do we believe in fate or destiny? Or even more introspectively… do we want to believe in destiny?
I would like to think that I have some control over my path and my decisions. And I think I do. I am fine living in NYC but if W said tomorrow let's move to California, I'd be fine with that, too. And if I decided to give North Carolina a chance after that, I'd be fine. If I am good living in all those places, where does destiny fit in? Is it controlled by your surroundings, e.g. the place you live? If so, does that then limit the people you interact with who can be part of your life? Or the jobs you can hold? Or the activities you engage in?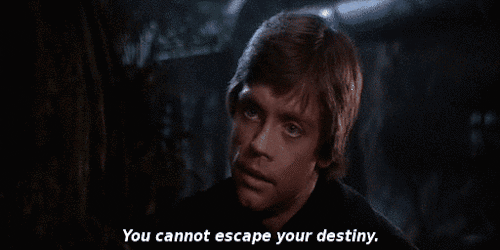 So many questions involved to try and understand whether destiny controls us in the background. It really makes you realize that with so many potential combinations of how things come together, it's actually infinite. And if something is infinite, can there really be any control over the outcome? So… before any of us get caught up in trying to solve this little dilemma, maybe I should keep myself on a bit of a straighter path with the point of this post.
While I often encounter this conundrum in my own life and brain, it was on mind this week not because of me… but because of a character in my book. She's been through a lot. And as I decide the ending to the character's story and the novel, I find myself asking on her behalf if the following statement is true: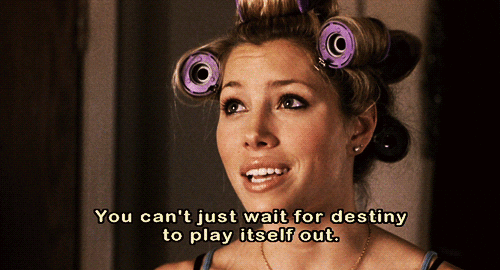 Destiny. Do you believe in it? I've love to hear everyone's opinions. Thanks in advance for sharing.
About Me & the "365 Daily Challenge"
I'm Jay and I live in NYC. By profession, I work in technology. By passion, I work in writing. I've always been a reader. And now I'm a daily blogger. I decided to start my own version of the "365 Daily Challenge" where since March 13, 2017, I've posted a characteristic either I currently embody or one I'd like to embody in the future. 365 days of reflection to discover who I am and what I want out of life.
The goal: Knowledge. Acceptance. Understanding. Optimization. Happiness. Help. For myself. For others. And if all else fails, humor. When I'm finished in one year, I hope to have more answers about the future and what I will do with the remainder of my life. All aspects to be considered. It's not just about a career, hobbies, residence, activities, efforts, et al. It's meant to be a comprehensive study and reflection from an ordinary man. Not a doctor. Not a therapist. Not a friend. Not an encyclopedia full of prior research. Just pure thought, a blogged journal with true honesty.
Join the fun and read a new post each day, or check out my book reviews, TV/Film reviews or favorite vacation spots. And feel free to like, rate, comment or take the poll for each post. Note: All written content is my original creation and copyrighted to me, but the graphics and images were linked from other sites and belong to them. Many thanks to their original creators.