Technology Jobs: jobs I held in the technology field across multiple companies over the last 15 years
Sunday posts, the end of each week, have become a theme on This-Is-My-Truth-Now, organized by groups of five (5) focused on interesting things about my life. I'm continuing the trend of the seventh day, ending the week on Sunday, as a list (we know I love them) that provides more in depth knowledge about me.
Weeks 1 – 5: Primary ethnicity groups and nationalities
Weeks 6 – 10: A to Z Favorites
Weeks 11 – 15: Colors with an important meaning
Weeks 16 – 20: Cities I've lived
The current set of 5 Sundays covers the major groups of roles / jobs / positions I've held over my career. Though I have had about fifteen titles over the years, when I broke it down into smaller groups, week four is all about the jobs I held in the largest portion of my career — technology management. I worked in the three primary industries and companies during this period: (1) telecommunications, (2) retail consumer products, (3) entertainment, media and sports industry.
Senior Vice President
Vice-President
Director
Project Manager
Senior Business Analyst
In last week's segment, we ended me with working as a process analyst, designing and documenting all the policies, procedures and processes that were used to run the technology department in the company where I worked. Once that project was completed, they broke apart my group and assigned us to different parts of the organization based on skill-set. I'd apparently picked up on the requirements gathering, testing and training components of software development, which meant I would become a Business Analyst (BA). In this role, you meet with all the prospective users of new software to document their needs and requirements. You then work with the programmers and developers who code them. Once the software is built, as a BA you participate in testing the new features and then training the end users in how to make it work for them. I held this role for about two years, promoted to a Senior BA, focusing on the software our company built for email, cable on demand and internet-based phones in the telecommunications industry. I enjoyed it most when I delivered a product that made my customers happy. I also loved building and writing the testing and training plans.
My mentor pulled me aside one day, noting that I have incredibly strong management and organizational skills. She wanted me to become a project manager, which would oversee all these initiatives to build the new software rather than be the person on the team actually building them. I thought it would be a good career option, so I took courses, got certified and became a project manager. Around this time is when I took a one year hiatus and moved to California, where I worked for Sephora US in their corporate division. I blogged a bit about this in the San Francisco post, so I won't repeat it here. I enjoyed working there and wish I was back in the wonderful world of consumer products and retail.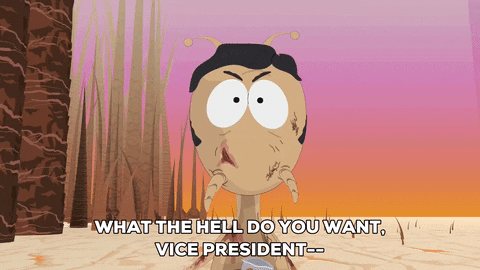 After returning to NYC, I implemented at least 30 new systems over the following few years until the financial crisis in 2005 when the Sarbanes-Oxley financial control regulations were implemented on all public companies. I was asked to lead this initiative for one of the parent companies subsidiaries, which meant I had to commute into NYC every day to meet with the various business areas. I took this initiative on for about 6 months and when it was completed, the CIO asked me to join her as a Director in her organization. Soon after, I found myself living in Long Island, taking the train 90 minutes each way into Manhattan to work as a middle management level leader in the technology department.  This is when my career took off and I developed a very special bond with my mentor. She's now someone I consider family and we talk all the time.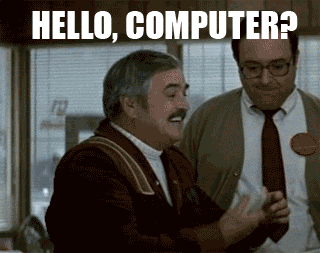 Over the next 8 years, I climbed the corporate ladder and ran nearly every part of the whole department during my tenure. I also worked heavily with our legal, procurement, human resources, communications, operations, finance and audit departments, building my full range of corporate skills. By the time I left in the summer of 2016, I'd amassed an enormous amount of knowledge about how companies work. All of these skills are things I apply every day in my personal life, but also that my personal life taught me how to best do in the business world. When you're organized, and you take a very holistic approach to things you do, these are known as transferable skill sets. Even now, as I focus on building out a plan for launching my first book and then the second one, it's all these skills I've learned, which will contribute to making me successful in the future.
While I was very good at all of these technology jobs, it was not my primary passion. Choosing to leave this life was not an easy decision, but it was the best step in my career last year. I may go back in the future if I decide writing doesn't work out for me, but I will be very cautious about the type of environment and industry I choose. I want to have a passion every day when I "go to work," not a feeling of being disconnected from the things that make me happy. And this will lead us into the fifth and final portion of my list of careers, next week, when we conclude with "writer."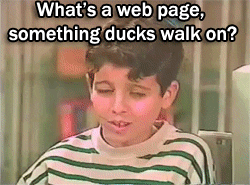 Or is it comedian???
If you really want to know more about this side of my life, I have another professional WordPress (WP) website called "The Art of the Balanced Perfectionist," where you can see my resume, projects and philosophy @ https://jamescudney4.com.  Anyone else work in a company for over 15 years? In technology? Have thoughts on these worlds? Share away…
About Me & the "365 Daily Challenge"
I'm Jay and I live in NYC. By profession, I work in technology. By passion, I work in writing. I've always been a reader. And now I'm a daily blogger. I decided to start my own version of the "365 Daily Challenge" where since March 13, 2017, I've posted a characteristic either I currently embody or one I'd like to embody in the future. 365 days of reflection to discover who I am and what I want out of life.
The goal: Knowledge. Acceptance. Understanding. Optimization. Happiness. Help. For myself. For others. And if all else fails, humor. When I'm finished in one year, I hope to have more answers about the future and what I will do with the remainder of my life. All aspects to be considered. It's not just about a career, hobbies, residence, activities, efforts, et al. It's meant to be a comprehensive study and reflection from an ordinary man. Not a doctor. Not a therapist. Not a friend. Not an encyclopedia full of prior research. Just pure thought, a blogged journal with true honesty.
Join the fun and read a new post each day, or check out my book reviews, TV/Film reviews or favorite vacation spots. And feel free to like, rate, comment or take the poll for each post. Note: All written content is my original creation and copyrighted to me, but the graphics and images were linked from other sites and belong to them. Many thanks to their original creators.