Doghouse: (1) a place where a dog sleeps, (2) a place you go to when you are in trouble
Feels like Groundhog Day. Every time I wake up lately, this laptop is sitting where my food bowl is supposed to be. And instead of getting to eat, I'm forced to type away for a few hours, coming up with some brilliant little "Post from Ryder." I just hope you all realize the torture I go through simply so you have a few minutes of reading material. And all I ask in return is for my own space, a doghouse, where I can close the door and ignore the world around me for a few hours each day. But do I have one? No. Why, you ask? That's a good question. Dad 2 wanted to buy the materials to build one. But Dad 2 doesn't have those types of skills. Dad 1 might be able to build it, but he said things like "permission from the building," and "are you gonna help?" Do you see what I live with? I have this lovely Enchanted Terrace outside and it would be amazing to retire for a few hours every afternoon where I can relax and have a cozy little sleep. I'll keep working on them, but if you have any pull over Dad 1, please assist. I promise to make my posts even better.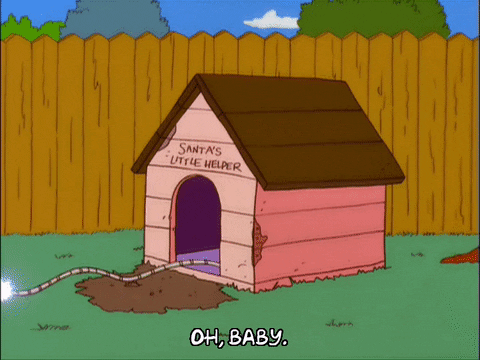 So today's word has a few meanings. I was in the doghouse again last night for something I have little control over. I am a food addict. I can't NOT eat food when I see it. So I begged and begged for some of their dinner. They had beef cooked in a brown sauce in a giant orange Le Creuset pot in the oven. With carrot and potatoes and onions, and a whole bunch of deliciousness. Something about wishing autumn would arrive sooner. I don't know. I just wanted the foods. There were 3 big pieces of meat in the pot. I assumed one for each of us. But Dad 1 said no, that the third piece was for lunch the next day. But I pushed and persisted and eventually they filled my bowl with some people foods, even though Dad 1 said it was a bad idea. Then it happened. It always happens. I can't help it. After I eat the food, I run around whining that it hurts in my belly and I throw it up all over the floor. You remember that infamous rug I mentioned a few weeks ago? Yeah, happened again. It's not my fault. They gave it to me! But now I'm back in the doghouse 'cause they said no more food for a week. Is there an emoji for a sad dog? That's me. But today I get to see Grandma and Grandpa. They are coming for a visit. They always sneak me food. And I am never in the doghouse with them.
I am getting worried that I may have to put the dads in the doghouse soon. I heard them talking about a puppy again. I protest. I turn 10 years old on September 3rd and I've been an only dog for the last 5 years. I had a sibling my first 5 years, but she isn't around anymore. ('Don't Ask, Don't Tell' has always been my policy. The dads think I am a Republican, but I'll never tell.) Anyways, don't you think I deserve to not have to put up with another dog in the house? Seriously… I don't like them. They make messes. Rambunctious. Take all the food. Shed. Oh… wait… that's me… now I think I understand why Dad 1 is always yelling about my fur babies rolling across the floor like dust bunnies. Mmm… rabbit. I'm hungry. Oh, off topic again. So no puppies allowed. They don't get it. If they bring one home, I'm moving out. Does anyone here have a good home they want to share — two rules: (1) food all the time and (2) no other dogs. I might be OK with a cat. Or smaller animals I can eat. No birds either. They are mean.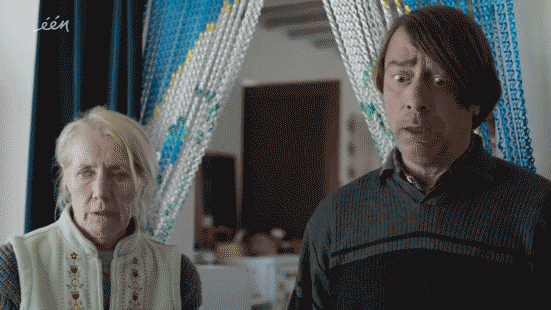 I decided not to post pictures of me today as I don't have a doghouse and until I get one, no pictures! But also because something happened with the link from the laptop to the iCloud and the pictures won't open. Dad says he'll fix it soon, but he's so busy these days, who knows when he'll get around to it. For now, he just hangs around the house all day long. I kinda love it. Both Dad 1 and Dad 2 used to leave around 7:30 am and come home at 7:30 pm. Twelve hours to myself is a lot. I would meet my friends for lunch at the French restaurant downstairs (they serve my kind thankfully). I'd go for walks. I've asked for a doggy door so I can get out to the terrace by myself, but that hasn't happened yet. They don't want me out there alone. I guess I can understand that. I do chase the birds and jump higher than they'd like. But now Dad 1 is home all the time. I don't want him to go back to work. I like the company. But don't tell him that! He'll get an ego. OK, it's time to get all cleaned up before Grandma comes. I'll tell you more about her next week. Love you all! xoxo Woof!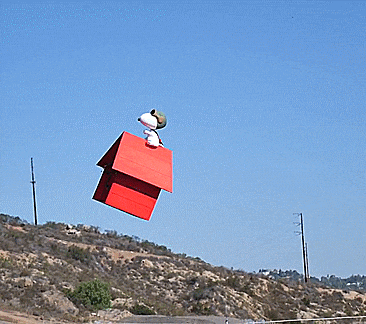 This is what I'd do with my doghouse!
RECOMMENDED BLOGGER
Ryder has gotten to know so many bloggers over the last year, he's decided to recommend one to each of you during his Monday posts. This week, he'd like you to meet Vinnie. Vinnie and I met somehow (don't recall!) about three months ago, probably over a movie review one of us wrote. He's big time into films, but that's only one part of his blog. He's a really genuine and caring guy, always sharing of himself and interacting with his friends and followers. He's had some great advice to me over the last few months, but also has been encouraging and promoting bloggers he is friends with too. An all-around guy, he'd be a great addition to your WordPress Reader. And doesn't he look cool in the pic with sunglasses below? If you don't believe me, you can see a blurb from the site's About Me section below:

"Who is Vinnieh? That's a tough question but here's what is known.  From a very young age cinema has been one of the biggest things in his life. He loves the absolute hell out of movies and would probably die if there were none in the world. He's just the typical young man; smart, interesting, devilishly handsome(OK the last one may be a lie). He is sometimes known as Vinster or Satrap. The aim of my blog is to write about the movies I have seen and hear feedback from the many other's who populate the blogging world. Feel free to stop by and comment on my posts."
About Me & the "365 Daily Challenge"
I'm Jay and I live in NYC. By profession, I work in technology. By passion, I work in writing. I've always been a reader. And now I'm a daily blogger. I decided to start my own version of the "365 Daily Challenge" where since March 13, 2017, I've posted a characteristic either I currently embody or one I'd like to embody in the future. 365 days of reflection to discover who I am and what I want out of life.
The goal: Knowledge. Acceptance. Understanding. Optimization. Happiness. Help. For myself. For others. And if all else fails, humor. When I'm finished in one year, I hope to have more answers about the future and what I will do with the remainder of my life. All aspects to be considered. It's not just about a career, hobbies, residence, activities, efforts, et al. It's meant to be a comprehensive study and reflection from an ordinary man. Not a doctor. Not a therapist. Not a friend. Not an encyclopedia full of prior research. Just pure thought, a blogged journal with true honesty.
Join the fun and read a new post each day, or check out my book reviews, TV/Film reviews or favorite vacation spots. And feel free to like, rate, comment or take the poll for each post. Note: All written content is my original creation and copyrighted to me, but the graphics and images were linked from other sites and belong to them. Many thanks to their original creators.