Day:
September 1, 2017
I am heading out of town for a long weekend getaway feeling absolutely thrilled with the current state of this book. I am really excited to present Father Figure's weekly status:
Status:  Friday, September 1, 2017 – Week #9
Chapters 27 thru 28

The goal was achieved. By Monday morning, the first draft of the book was complete at 345 pages, 28 chapters and 103K words. It felt amazing to know that I had accomplished so much in so little time (9 weeks!). I shut down the laptop by mid-afternoon to give myself off from writing the rest of the day. A break was in need… at least until I began reading it Tuesday morning. :O

Chapters 29 thru 32

My first editing step was to count the pages for each chapter. I suddenly found that while chapters 6 thru 28 each held between 9 and 13 pages, there were vast differences in the page count for chapters 1 thru 5. One chapter had 32 pages while another had 28. Unacceptable! I spent the morning fixing the outline and ultimately decided to split a few chapters in half and add in more content to balance the story. It needed to hold 50% focus on each of the two primary characters. By Thursday, I drafted an additional 40 pages so that we now stand at a fully completed first draft with 385 pages, 32 chapters and 111K words. Yes, it needs to be reduced by at least ten percent before I let anyone review it during the first beta reading phase.

Round 1 Edit

I skim-read the entire novel on Friday morning to make notes on all the physical characteristics about each character and every location or setting, verifying consistency and noting any holes.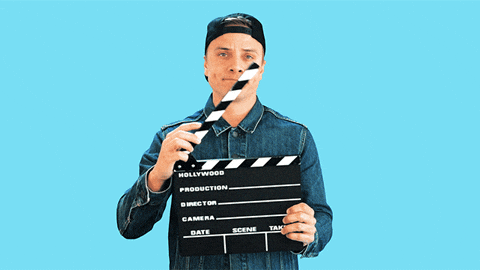 Next Steps: Plan for Week #10
Round 1 Edit – The First Draft

When I return after Labor Day, I will begin the re-read process. Below are the steps I plan for next week:

Tues / Wed – Read the entire novel from start to finish to fix any grammar or spelling issues
Thurs – Highlight areas that are weak, e.g. candidates to cut or re-write
Thurs – Update character and setting descriptions throughout whole book
Fri – Highlight areas where the POV or Perspective is inconsistent

Finalize who will be the list of the first 3 to 5 beta readers

I will be ready to share between 9/17 – 10/1 while I'm in North Carolina and Florida on vacation.
If you have time to read while I'm away to provide feedback when I return, private message me on Twitter, Facebook or

jamesjcudney4@gmail.com

.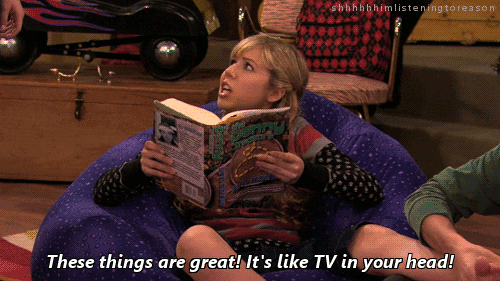 What's on the author's mind?
The ending is no longer in debate. As I finished writing the last chapter yesterday, I stumbled upon a hidden gem I'd left in a few previous chapters that needed to be tidied up a bit. A surge of beauty formed inside my head, leading me to write a conclusion that I absolutely adore. I might even be happy enough with it that I don't feel the need to consider an alternative ending that would enable me to write a sequel. As much as I love these characters, I think I successfully told the whole story. But we shall see once the beta readers get hold of it.
I seem to find myself always saying the same two lines when describing certain character actions: (1) I have this weird affinity to explain how someone is laughing or crying, or (2) I have a constant need to say when someone sits or stands. It's a bit funny, given it happens at least twice per chapter. I will definitely need to fix this during the editing stage. I don't think anyone cares about those two actions that much!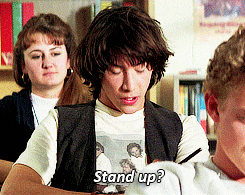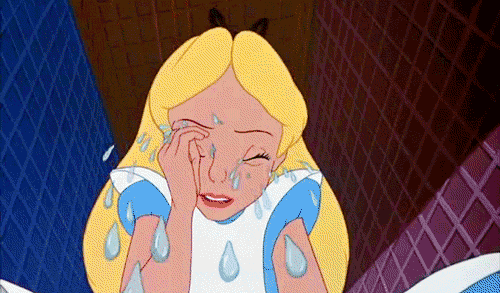 _____________________________________________________________________________________
Summary of Father Figure (only read if you're new to the book)
One young girl's need to escape the mundane life she's grown up in and another young girl's quest to find her father, unaware of all the circumstances they've both been placed in due to decisions and actions occurring nearly 20 years ago and that both women have made in the present. How well do you really know your parents? Do they truly understand you? Can you ever truly escape the past?
A contemporary fiction novel set in two time periods with two primary characters:

1998 – Amalia Graeme, about to turn 18, attends college, leaving behind a mother with whom she had a difficult relationship. While Amalia has a boyfriend, Carter, she's secretly attracted to an older professor, Dr. Jonah West. She begins an affair with him and realizes she must come clean to her boyfriend. After she tells the boyfriend, they have a huge fight and she leaves to find Jonah who she thinks can comfort her. Along the path, she's encounters a stranger who will change her life.
2018 – Brianna Porter, 18, who lives in NYC, is struggling with understanding who she is.  She longs to escape her surroundings and leaves for college in Pennsylvania where she begins dating one of her professors, probably looking for a father figure, as she's never met her real father. Brianna has always accepted her mother's story that her father was a military man with whom Molly had a one-night stand and later found herself pregnant with no way to find him. When Brianna uncovers her mother's old journal, she learns the shocking secret that her mother never knew who the father was because it could have been more than one man. As Brianna searches for clues to find her father, she stumbles upon a few facts which could completely change the future.
About Me
I am a writer. I am have signed a contract for a publisher on my first book, Watching a Glass Shatter. To see more, please check out the website for this novel where you will find the first 3 chapters, character bios and sample quotes.
I am writing my second novel, Father Figure, with plans to finish and submit it to a publisher in November, 2017. As part of the process to engage with my fans and followers, I am publishing a weekly status on the progress of this second book. For a description of this book, check out the post where my friends and followers voted for this book as my second novel.
Beyond these two books, I have a number of short stories, poems and other novels in various shapes and forms. I also read A LOT. First the book review goes on Goodreads, and then I send it on over to my WordPress blog at https://thisismytruthnow.com, where you'll also find TV & Film reviews, Tags, Awards, Age/Genre/Book Reads and Author Spotlights, as well as the revealing and introspective 365 Daily Challenge.
You can also access my social media profiles to get the details on the who/what/when/where and my pictures. Leave a comment and let me know what you think. Vote in the poll and ratings. Thanks for stopping by. Note: All written content is my original creation and copyrighted to me, but the graphics and images were linked from other sites and belong to them. Many thanks to their original creators.
It's been 1 year since I created my "This-Is-My-Truth-Now" WordPress blog and website, but I've only been an active blogger since February of 2017. Nonetheless, another month is complete and below is my August Wrap-up!
Key Metrics in August 2017
Site Metrics – NEW for this MONTH

10,500 – Views (Grand Total of 50,929)
3,804 – Visitors (Grand Total of 14,890)
296 – Followers (Grand Total of 2501*)
4,922 – Likes (Grand Total of 25,001)
2,673 – Comments (Grand Total of 9,200)
80  – Posts (average of 2.75 per day, Grand Total of 833)
*** August 2017 was not as popular as July 2017, but only by a little bit. Oh well! ***
Books Read in August 2017
In the month of August, I only read 3 books. I planned to read more, but since I started writing my second novel, I haven't had as much time to read. I also finally managed to get above the 80% mark on NetGalley, so I think I'm on a good upswing. Click the image to access my book review.
365 Daily Challenge
Yield (142)
Jumper (143)
Name (144)
Void (145)
Synergy (146)
Teenage Jobs (147)
Woof(148)
Brevity (149)
Surprised (150)
Vocal (151)
Matchmaker (152)
Routine (153)
College Jobs (154)
Dogmatic (155)
Published (156)
Busy (157)
Sleepy (158)
Kaleidoscope (159)
Beach (160)
Corporate Jobs (161)
Watchdog (162)
Inventory (163)
Work (164)
Push (165)
Comet (166)
Destiny (167)
Technology Jobs (168)
Doghouse (169)
Feedback (170)
Blank (171)
Me (172)
Book Bucket List
I continued the book bucket list project where I will keep a running list of 12 books that I must read before I die. Each of the 12 books is assigned a month when I will read it and post a review. Once completed, I'll cross it off the list and add a new book for the next month:
Book Bucket List

Reading "The Art of Hiding" by Amanda Prowse — August 2017
Selected "Six of Crows" by Leigh Bardugo — September 2017
Added "Carnegie's Maid" by "Marie Benedict
Tags & Awards
I was nominated for 28 award and tags, but I've been so focused on writing Father Figure, they are all sitting in a draft post. I hope to get to them soon. I appreciate everyone tagging me!
Film / TV Show Reviews
I did nothing… tags and awards took up all my time!
Genre / Author / Series Spotlight
I create an author page, list all the books or series they've written, link my reviews and provide a summary and overview of my experiences with the books.
I did nothing… tags and awards took up all my time!
What Age Do I Read This Book?
I created a new series to recommend by genre, what are the best books to read by age, covering a range of 12 years for each post.
I did nothing… tags and awards took up all my time!
Did I meet my August goals?
I set my August goals during the July month-end update. Let's see how I did:
| | | | |
| --- | --- | --- | --- |
| Goal | Plan | Actual | Comment |
| New books read | 8 |  3 |  Busy Writing |
| Father Figure | 4 |  4 |  On target |
| Tags / Awards | 12 |  0 |  Busy Writing |
| Film & TV reviews | 2 |  0 |  Busy Writing |
| Author Spotlights & Age / Genre Reads | 4 |  0 |  Busy Writing |
| Watching a Glass Shatter | 4 |  4 |  On target |
| 365 Daily Challenges | 31 |  31 | On target |
Thank you for reading and commenting. I am really enjoying interacting with everyone. Please feel free to suggest any changes you'd like to see or for me to consider.
September 2017 Goals
8 – New books read
4 – General Blogs (author spotlight, summary, age/genre, tag or award)
4 – "Father Figure" Posts
4 – "Watching Glass Shatter" Posts
30 – 365 Daily Challenges
Note: I'm on vacation 9/17 thru 10/1, so there will be a lot less posts. Sorry!
About Me
I'm Jay and I live in NYC. By profession, I work in technology. By passion, I work in writing. Once you hit my site "ThisIsMyTruthNow" at https://thisismytruthnow.com, you can join the fun and see my blog and various site content. You'll find book reviews, published and in-progress fiction, TV/Film reviews, favorite vacation spots and my own version of the "365 Daily Challenge." Since March 13, 2017, I've posted a characteristic either I currently embody or one I'd like to embody in the future. 365 days of reflection to discover who I am and what I want out of life… see how you compare! Each month, I will post a summary of a trip I've taken somewhere in the world. I'll cover the transportation, hotel, restaurants, activities, who, what, when, where and why… and let you decide for yourself if it's a trip worth taking. Feel free to like, rate, comment or take the poll for each post. Tell me what you think. Note: All content is my original creation and copyrighted to me, but the graphics and images were linked from other sites and belong to them. Many thanks to their original creators.