Rapid: happening in a short time or at a fast pace
Sometimes life happens all around us, quickly moving along without you realizing it's passing by. I reminded myself all week long that I would be away for a few days on the upcoming weekend, but did I pre-draft any posts that I could edit and release each day? No… too much going on to remember everything I had wanted to accomplish by today. When I awoke this morning, I realized that I leave on a flight at 8am tomorrow, which means I need to write at least four posts today to keep the 365 Daily Challenge humming along. I've got Saturday thru Monday planned in my head, so really, I just need to get through today's concept. The word 'rapid' felt appropriate, given how things have been proceeding around me in the last month. And in the spirit of being rapid, a lovely rapid-fire shout out to all the things this week going on around me…
Finished writing the first draft of 'Father Figure – nearly 380 pages – more on that later in its own separate post, assuming I can find time! 9 weeks went by incredibly quickly.
My Goodreads author page went up and I had to feverishly draft a bio. You can see it at: https://www.goodreads.com/author/show/17128817.James_J_Cudney_IV
The weekend trip to visit family. Leave early tomorrow morning, come home Tuesday afternoon. My response time on WordPress may be slower while I'm away. But I am looking forward to seeing family and stepping away from all these pesky deliverables on my to-do list. Never ends!
A bug that wandered into the apartment last night. It was green and about two inches in length. Not a grasshopper or praying mantis. It flew all over the place. Ryder ignored it. I couldn't catch it. Finally, this morning, it landed on the floor. I scooped it up, yelled at it, then threw it outside. Told it to counts its blessings I didn't kill it. Mean, I know. But it was torture knowing it lurked in my home last night, somewhere in hiding, waiting to pounce on me.
The migraine that stole 4 hours from me last night. Not nice. But at least it didn't stick around as long as the bug. I'm grateful for some things.
The end of hot weather? I hope. We're in the 60s today here in NYC. Go away summer! Bring on the autumn weather ASAP. I need a pumpkin.
Help to those in the Houston areas — I hope it is as rapid as possible to get them all they need. It will take years to help the city and all its inhabitants, and even then, it won't be the same anymore. Much love to them all.
To finding a few minutes today to 'stop and smell the roses' amidst the chaos we sometimes encounter throughout the day. It'll make the day so much easier.
Ryder turns 10-years old on September 3rd. I am a bit shocked at how an entire decade has gone by since this little guy came into my life. I adore him more than I can even begin to explain in a single post. And I can only hope he enjoys the birthday present he'll have while we were away. I feel awful being gone, but this was the best timing for everyone. We'll celebrate it when we are home on Tuesday with his favorite meal. Rapid forgiveness on this one, please.
This post. I need to write a few more this morning, so today's is a whole new sort of rapid! Hopefully it still has a bit of humor and quality. And if not, everyone has a bit of a slow day, even when the 365 Daily Challenge word is rapid. Please forgive me… and just take a moment to laugh at the poor guy below.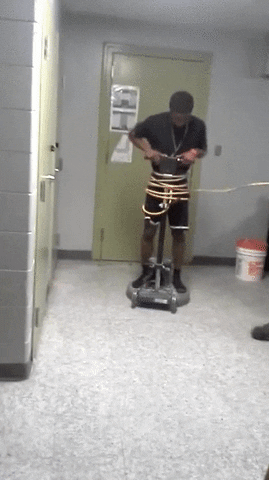 Couldn't resist including this one today!
How about you? What's occurring too rapidly in your life? What's not going quickly enough? Anyone going on fun trips soon? I'm touring North Carolina for 10 days in September. Any recommendations on where to stop or where to avoid? It's share time!
About Me & the "365 Daily Challenge"
I'm Jay and I live in NYC. By profession, I work in technology. By passion, I work in writing. I've always been a reader. And now I'm a daily blogger. I decided to start my own version of the "365 Daily Challenge" where since March 13, 2017, I've posted a characteristic either I currently embody or one I'd like to embody in the future. 365 days of reflection to discover who I am and what I want out of life.
The goal: Knowledge. Acceptance. Understanding. Optimization. Happiness. Help. For myself. For others. And if all else fails, humor. When I'm finished in one year, I hope to have more answers about the future and what I will do with the remainder of my life. All aspects to be considered. It's not just about a career, hobbies, residence, activities, efforts, et al. It's meant to be a comprehensive study and reflection from an ordinary man. Not a doctor. Not a therapist. Not a friend. Not an encyclopedia full of prior research. Just pure thought, a blogged journal with true honesty.
Join the fun and read a new post each day, or check out my book reviews, TV/Film reviews or favorite vacation spots. And feel free to like, rate, comment or take the poll for each post. Note: All written content is my original creation and copyrighted to me, but the graphics and images were linked from other sites and belong to them. Many thanks to their original creators.
This entry was posted in 365 - September 2017 Posts, 365 Day Challenge and tagged 365, 365 Daily Challenge, 365 Days, author, chaos, goodreads, migraine, quick, rapid, Ryder, trip, vacation.