Day:
September 5, 2017
Automaton: a machine that performs a function according to a predetermined set of coded instructions, especially one capable of a range of programmed responses to different circumstances
Today's 365 Daily Challenge post needs to credit Yesha @ Books Teacup & Reviews for providing me with a beautiful word to incorporate into my blog. Yesha has been a great online friend I've known for months, enjoying all her book content and kind words. Please take a look at her site if you haven't before. I believe you will find some treasures. So, the word automaton comes from when she made a comment on a previous post about how much I had been accomplishing lately, especially as when telling everyone around that time that I was heading out of town for four days to visit family. I spent very little time reading anyone else's blog or posts, and I hardly replied to any comments on my own posts, which made me feel bad!
As I thought about what she noted, I realized that several other of my online friends have made a few remarks about me having clones to get all this work done, that I seem to be online 24/7 answering messages and I am always posting about something new and different (how does he do it!?). It made me feel kinda special, realizing how many people have a similar positive response to my writing, my style and to me.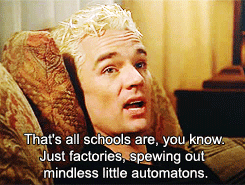 I definitely admit, I tend to be very robotic and machine-like when it comes to getting tasks done. I have a very strong work ethic, an intense commitment to accomplishing goals and a plentiful list of things I want to do. And so, it pains me to say this, but I learned a little bit of a lesson these last few days on how much I am capable of taking on all at once. I'm not sure I'll be able to catch up on social media and blogging from the last few days, but also, with a 2-week vacation coming up in mid-September, there is no chance of me staying on top of it all, pre-writing fifteen 365 Daily Challenge posts. I suspect I will end up taking a photo of wherever I am in North Carolina and Orlando, posting about the word I see when I look at the picture. Over the course of the 2 weeks, I have a wedding, Disney World, Biltmore, tons of hotels, lakes, towns, activities and plans, so there will so much to blog about!
Each one will be brief and just enough to let everyone know where I am, what I am doing and that I miss chatting with everyone. But I won't have time to read all of your posts and comment, so I apologize greatly in advance for my low quality and quantity in September, but I promise to rectify it in October when I have tons of news about the launch of Watching Glass Shatter, Father Figure and the 2nd half of the 365 Daily Challenge. I also promise to spend some time in October catching up on missed posts after I return. Last week, I mentioned choosing a day each month where it's all about other people's posts and content. I think I've settled on either this Friday or next Monday, which is in between my two trips. Gives me enough time to plan and take a breather. I'm excited about it, as I'll get two posts done the day before, so I am free to focus on everything else. An entire day devoted to everyone I chat with on WP and social media!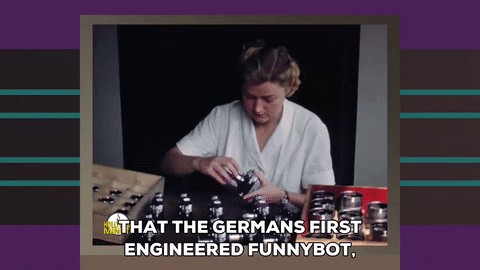 As for the word automaton, my only secret of getting a lot accomplished is in how I focus my mind. I'm a realistic planner. I break down my days into reasonable three-hour chunks of time where I have specific goals. I force myself to stay uninterrupted during each session, but I also allow for a few minutes in between to address those things that just sneak into your schedule. The unavoidable time-eaters which you often can't say 'no' to, unless you risk having a bigger problem afterwards. It's mostly a mind-game you have to play with yourself to keep a focus on priorities. Knowing what needs to happen in what order is important. Confirming to yourself the things which could throw you off helps ensure you push them out of the way when they arrive.
There's also a good part of success that is due to sheer energy and will power. If you want to get something done, you have to just do it. There are moments in life where you can choose to waste an hour being frustrated about what it is you have to get done, or you can just do that task so it's one more off the list. That's my biggest secret. I don't allow myself to get caught up in worrying too much about everything I have to do. If I find myself with the "woe is me" feeling, I snap out of it immediately. I get up, shake it off and re-focus. Like today, for instance… We left Louisiana on a 6am flight this morning, which meant not enough sleep, an all too quick goodbye to family, and then tons of wasted time in several airports. I couldn't read. I had no WiFi connection. I was lazy and didn't pre-think of a word for today. Finally, we arrived back in the apartment around 4pm. We unpacked, decided on a dinner plan for later and then said, "ok, let's get to it." W had to check on some work things. I knew my priority was this post.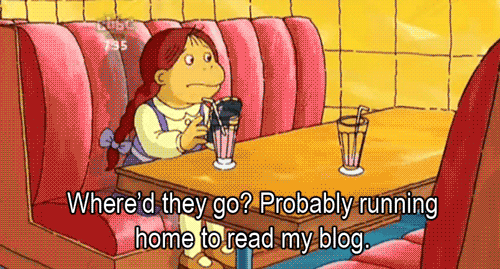 I wanted to read comments from a friend on Father Figure. I wanted to read another friend's chapters. I wanted to play longer with Ryder. We did for a few minutes. He'll get my attention later tonight. I desperately wanted to go to the gym. But I said no to all if it. Sat my ass on the couch. I am typing up this blog. And then we are going to an early dinner since W made me get up at the ass-crack of dawn (that's the only way to refer to it) for the first flight home. Every other time, we take the afternoon flight, but it always gets delayed, meaning we don't get back to our apartment until midnight. So he thought ahead and very considerately painfully scheduled a 6am flight home. After dinner, I will make my list for tomorrow and immediately focus on all my priorities so that I can be a good little automaton and meet all my goals before the 9/17 vacation to North Carolina begins.
How do you keep yourselves in line? When do you say 'enough is enough' and let yourself just go with it? Do you really think I'm an automaton or is this just a funny joke? 'Cause everyone has said this to me my whole life. I know I get a lot done, but seriously, this particular guy knows how to sit on a couch and do nothing sometimes. That is not a machine but in reality, emptying my mind of everything for a few hours at a time, every once in a while, is what helps make it capable of doing so much in so little time during the rest of my days. Maybe the clones are doing the work then… maybe I just solved my own puzzle. I like answering my own questions. I am doing that right now, aren't I? OK, post is over. Thanks for everyone's patience this month! I'll be back on track soon enough. 🙂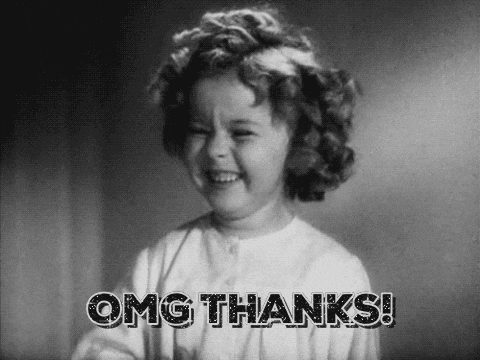 About Me & the "365 Daily Challenge"
I'm Jay and I live in NYC. By profession, I work in technology. By passion, I work in writing. I've always been a reader. And now I'm a daily blogger. I decided to start my own version of the "365 Daily Challenge" where since March 13, 2017, I've posted a characteristic either I currently embody or one I'd like to embody in the future. 365 days of reflection to discover who I am and what I want out of life.
The goal: Knowledge. Acceptance. Understanding. Optimization. Happiness. Help. For myself. For others. And if all else fails, humor. When I'm finished in one year, I hope to have more answers about the future and what I will do with the remainder of my life. All aspects to be considered. It's not just about a career, hobbies, residence, activities, efforts, et al. It's meant to be a comprehensive study and reflection from an ordinary man. Not a doctor. Not a therapist. Not a friend. Not an encyclopedia full of prior research. Just pure thought, a blogged journal with true honesty.
Join the fun and read a new post each day, or check out my book reviews, TV/Film reviews or favorite vacation spots. And feel free to like, rate, comment or take the poll for each post. Note: All written content is my original creation and copyrighted to me, but the graphics and images were linked from other sites and belong to them. Many thanks to their original creators.