Day:
September 6, 2017
As part of the launch of my new novel, Watching Glass Shatter, I am beginning to plan key marketing activities for November and December. If you are interested in participating, please private message me through email at jamesjcudney4@gmail.com or via any of my social media accounts. You can find the links at the bottom of this site. I am considering the following items plus anything else you might want to suggest:
Book Review

If you're interested in reading the novel when it's released, or possibly beforehand as an Advanced Reader Copy (ARC), sign up with your email address on my blog. I will have a few giveaways and freebies for a select number of folks who can help promote the novel.
Looking to promote and publish reviews on Goodreads, Amazon, Barnes & Noble, Pinterest, Instagram, Tumblr, Google+, YouTube, Twitter, Facebook, your personal blog and anywhere else you can think of.
Blog Tour

If you'd like to be part of a blog tour for the first month after it's released to help promote and advertise the book, let me know.
I'm looking to do a 30-day launch party where someone posts on a specific day with advertising and promotion for the book after they've read it. I'm open to whatever content you'd like to include to drum up interest.
Author Interview

Perhaps you'd like to do an interview feature by asking me a set of questions I can respond to on your blog.
Let's talk about options on how you'd like to share more about me and the book with your followers.
I look forward to everyone's interest and ideas. Thanks in advance for wanting to be part of the street team to help launch Watching Glass Shatter. Very exciting!
Book Summary
A contemporary and mystery fiction novel focusing on a New England family's drama set in current times. The wealthy Glass family has lost its patriarch, Benjamin Glass, sooner than expected. Benjamin's widow, Olivia, and her 5 sons each react to his death in their own way while preparing for the reading of his will. But it is Olivia who receives a very unexpected confession from her late husband about one of their sons that could shatter the whole family.
Prior to revealing the secret to her children, Olivia needs to figure out which boy Ben is referring to in the confession he left her in his will. While the family attorney is searching for the mysterious Rowena Hector whom Ben says holds the answers, Olivia asks her sons to each spend a week with her as she isn't ready to let go of the past. But when Olivia visits her sons, she quickly learns that each one has been keeping his own secret from her.
Olivia never expected her remaining years would be so complex and life altering, but she will not rest until she is able to bring her family back together after Ben's untimely death. Will she be able to fix them or will the whole family implode? We all need family. We all want to fit in. We're a mix of quirky fun!
via My Novel: Watching Glass Shatter – How Can You Get Involved in the Launch? — James J. Cudney IV: Author of Family Drama & Mystery Fiction
This entry was posted in My Blog, My Writing, Watching a Glass Shatter and tagged author, author interview, author profile, blog, blog tour, book review, book tour, review, street team.
Market: (a) a regular gathering of people for the purchase and sale of provisions, livestock, and other commodities, (b) place to trade stock, (c) advertising and promotions
It's been an interesting day. A few days ago, I mentioned it was Ryder's tenth birthday. He absolutely loves brisket and pot roast. Goes ballistic for it. Sits in front of the oven and stares at it for hours while it cooks. Since we were away for his actual birth date, I promised him a brisket when I returned, even told him I'd cook it today. I try to keep my promises. Just went to the market after the gym with the list of groceries I needed to purchase. This particular market is a regular grocery store one block away from my apartment building. I had enough time to get everything, as well as my lunch, and then come home to eat before a scheduled phone call. I arrive at the market, go immediately to the meat department in search of either a brisket or roast-like product. I had already turned on the air conditioning, as the apartment gets a tad hot when I cook in the oven, and today's humidity is high with the rain here in NYC. Thought I'd come home, chop the vegetables, brown the meat, pour in a bottle of wine (maybe have a glass myself) and start the cooking process. I get to the meat section; they had every other meat product (filet, chop meat, burgers, hanger steak) but nothing to prepare in the oven. Ryder loves his gravy, carrots and potatoes. He's gonna be one disappointed dog.
How could a grocery store not carry anything like that? I asked the butcher. He had no response, just shrugged his shoulders. This is the same store earlier this year that had some financial issues, leaving the shelves less than 33% stocked. They'd been out of basic staples, which annoyed me, but I could get those at Duane Reade or the small corner store if necessary. But no meat to make a pot roast with? I was an unhappy camper. So was Ryder when I told him. The nearest grocery store is another seven blocks north, which I normally wouldn't mind going to, but that's a bit of a walk to carry multiple bags. Plus I didn't have the extra time today. I will try on Friday at the other grocery store and cook Ryder his special birthday dinner. Poor little tyke, first we're not home on his birthday, then a delayed meal. The 'market' annoyed me today.
Yesterday, another kind of 'market' annoyed me. It shouldn't, but some days it could drive a guy wacko. I invest money in the stock market. I have since I was 18 when I left for college. I used some of the money I earned in high school and during the summer for college tuition, room, board and expenses. I put some in savings. And I put some in a few stocks based on guidance from another family member. It did relatively well and taught me how to choose my investments. When I graduated from college, one of the presents I bought my mom for her birthday was a shared stock investment account. I put $200 in a new account, told her $100 was hers and $100 was mine. We watched it grow and drop over the years. It was always a fun experiment and bonding session. When I took a full-time job, I received a 401K and company stock. I also made a few private investments. Over the years, it grew and provided a lot of opportunity to learn more about how the stock market works. When I stopped working last summer, I transferred everything to a single account, as I didn't want to have to worry about checking tons of places. Now I check it every day because it's more prominent in my mind. Some days it does well. Some days it does not. Yesterday it did not. It'll correct itself, but yesterday was an unhappy market day.
A third kind of market is how you advertise or promote services and goods. I always hated this type of market. I am not a good salesman. I also am not creative when it comes to thinking about the ways to advertise or promote. When you are an author, you need to do those things. I have a product to sell now. I am appreciative of all my friends who are giving me ideas and even one, the amazing Claire, who did an entire write-up for me on options. I won't name her as I don't want to put her on the spot for others to pressure her for help. But if she wants me to, I'll happily put her name on here. That said, I will soon be turning my focus (once Father Figure editing is done next week) to keeping 50% of my schedule dedicated to marketing 'Watching Glass Shatter.' So many things to consider: giveaways, radio spots, book reviews, author profiles, campaigns, Amazon advertisements, book store signings… it's scary. I am so out of my element. But that's when you learn the most, which means I need to put on my big boy pants and just do it.
Three types of markets. Some days they are good. Some days they are bad. This week felt like a bad one. Maybe that means next week will be a good one. Eh, it's a roller coaster. No complaints from me. I'm too happy and lucky with all this progress to worry about small dips. The bigger world is suffering way worse than my little concern over the word market. Just thought it would be a fun little play on words in today's 365 Daily Challenge. How about the rest of you? Any interesting little stories about these three definitions for the word market? Share with the rest of us!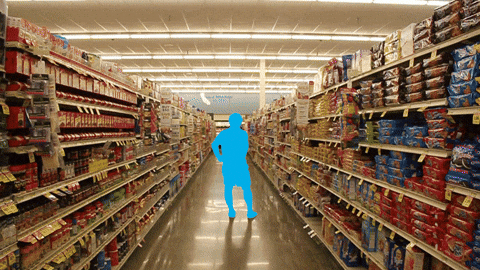 About Me & the "365 Daily Challenge"
I'm Jay and I live in NYC. By profession, I work in technology. By passion, I work in writing. I've always been a reader. And now I'm a daily blogger. I decided to start my own version of the "365 Daily Challenge" where since March 13, 2017, I've posted a characteristic either I currently embody or one I'd like to embody in the future. 365 days of reflection to discover who I am and what I want out of life.
The goal: Knowledge. Acceptance. Understanding. Optimization. Happiness. Help. For myself. For others. And if all else fails, humor. When I'm finished in one year, I hope to have more answers about the future and what I will do with the remainder of my life. All aspects to be considered. It's not just about a career, hobbies, residence, activities, efforts, et al. It's meant to be a comprehensive study and reflection from an ordinary man. Not a doctor. Not a therapist. Not a friend. Not an encyclopedia full of prior research. Just pure thought, a blogged journal with true honesty.
Join the fun and read a new post each day, or check out my book reviews, TV/Film reviews or favorite vacation spots. And feel free to like, rate, comment or take the poll for each post. Note: All written content is my original creation and copyrighted to me, but the graphics and images were linked from other sites and belong to them. Many thanks to their original creators.
This entry was posted in 365 - September 2017 Posts, 365 Day Challenge and tagged 365, 365 Daily Challenge, 365 Days, advertise, author, book, brisket, campaign, cook, grocery, market, store.