Day:
September 9, 2017
Organized: arranged in a systematic way
As I poured my first cup of coffee this morning, my first real thought was that I seem to have forgotten in the last year how to stay organized. When I went into an office every day, I had an assistant (who was amazing!) and several tools to help me stay on top of everything. Now it's just me! While I'm generally very good at remembering things to do and keeping lists, it's really not the best solution to keep it all in my head, write on a few post-it notes or keep a running list in "Notes" on my iPhone. As I start moving forward with a writing career, it's going to get even more complicated to properly track everything that I need and want to get done.
I've started doing some research to learn what the best tools are these days. I'm not focused just on things like a "to-do list tracker" or a "project schedule" app. I'm thinking more about "life tracking" tools, things like money, photos, videos, contact info, schedules, goals, books, movies, subscriptions, vacation spots, etc. It seems like a bit of overkill to keep track of all those things, but I think I need to get back to my roots at being more on top of this stuff. At least so I don't feel like I'm wasting a few minutes each day trying to remember or locate everything. So… today's post is more of a free-for-all. I'm gonna throw out a few ideas that I'm doing today, but I'd love to hear from everyone else about what they are using to keep track of all the stuff in life that tends to get a bit unwieldy. And maybe we can all learn some tips and tricks from one another if you also follow the comments in this particular post.
Here's the key things I've got in place and that I want to change:
Things Working
Goodreads tracks my reading: Read, Currently Reading, To Be Read (TBR), and then I have a "Top 12" Book Bucket List I update each month to keep me focused on the TBR.
Quicken tracks all my financial accounts so I have a good send each morning where things stand, what bills I need to pay and forecasting what is in an account.
My iPhone calendar tracks all my meetings or appointments. I block times whenever I have scheduled calls, dinner with friends, trips, etc. Even include reservations for hotels, flights and activities so it's in 1 quick place if I need to see it.
Things With Possible Change Needed
Photos. I have them in print albums, iPhone, laptop hard drive, back-up drives and the cloud. Where is the best place to keep them, to edit them and to back them up?
Contact Info. I started with Yahoo back in 1997 when I got my first email address. I don't like it, but that's what everyone knows me by, so I stayed with it. I created a gmail email account, which I use occasionally. But where does everyone list things like address, birthday, phones, email, etc. about all their friends, acquaintances and family? Do you have reminders? Lately, Facebook tells me when someone's important days are!
To Do Lists… enough said… paper, task list, project plan or something else? I'm talking for everything, including what movies I want to see, what I need from the grocery store, blog post ideas, what errands I need to run…
Writers – what marketing and tracking tools do you use for things like campaigns, followers, tasks, advertising, status on sales, character traits, plot issues/ideas, fans, key dates, where your book is selling, etc.
Any other cool tools for other purposes?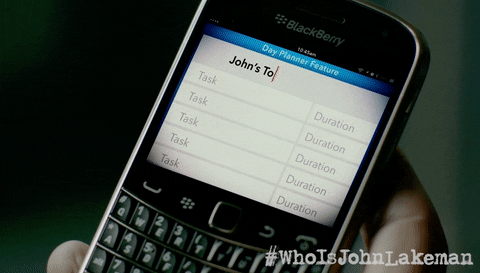 Thanks in advanced for everyone's shares today!
About Me & the "365 Daily Challenge"
I'm Jay and I live in NYC. By profession, I work in technology. By passion, I work in writing. I've always been a reader. And now I'm a daily blogger. I decided to start my own version of the "365 Daily Challenge" where since March 13, 2017, I've posted a characteristic either I currently embody or one I'd like to embody in the future. 365 days of reflection to discover who I am and what I want out of life.
The goal: Knowledge. Acceptance. Understanding. Optimization. Happiness. Help. For myself. For others. And if all else fails, humor. When I'm finished in one year, I hope to have more answers about the future and what I will do with the remainder of my life. All aspects to be considered. It's not just about a career, hobbies, residence, activities, efforts, et al. It's meant to be a comprehensive study and reflection from an ordinary man. Not a doctor. Not a therapist. Not a friend. Not an encyclopedia full of prior research. Just pure thought, a blogged journal with true honesty.
Join the fun and read a new post each day, or check out my book reviews, TV/Film reviews or favorite vacation spots. And feel free to like, rate, comment or take the poll for each post. Note: All written content is my original creation and copyrighted to me, but the graphics and images were linked from other sites and belong to them. Many thanks to their original creators.