Day:
September 22, 2017
Forgetful: when Jay doesn't remember to take pictures along the way on a day in a trip
Every so often, my brain doesn't work as well as I'd like it to work. When that happens, I call myself forgetful. It's not anything to be worried about… I am usually not a camera person. Unfortunately, it happened today on a few occasions. I either left my phone in the car or forgot to take pictures. But there were also very few things to take pictures of as we did a lot of driving and looking at real estate in residential areas, which doesn't work well when trying to photograph things to share with everyone. So… today's 365 Daily Challenge word is forgetful and I apologize for no fun pictures. More to come tomorrow though; I promise.
Today we drove to Hillsborough, Greensboro, Winston-Salem and a few other smaller towns in between. It was a solid five hours in the car between all the stops and total round-trip distance of the trip. Hillsborough was a great town with a beautiful downtown area. We walked around the residential areas, stopped in the historic Welcome Center and strolled tree-lined streets, popping in and out of small stores. It was also a big site for the Revolutionary War. You should definitely look up and visit this town if you're ever in North Carolina.
The other highlight was Old Salem in Winston-Salem, where I learned it was founded by Moravians, which is a tad ironic given I went to Moravian College. They had an entire village setup with early 1800s tools and spaces. It was a pretty cool street to stroll, given the architecture of the buildings and homes. All-in-all, a great day. I was forgetful, but I at least wrote down all the places I went to. Many thanks to everyone for their suggestions, with special thanks to Stephanie and Patty for all the details on places to eat and visit. We hit a few of them, but that's when I didn't have my phone with me. W had his phone, but it'll take forever to upload/transfer right now, so I'll do that in a future post.
Tomorrow we leave for… a small surprise… as we had one night open in our trip depending on where we were having the most fun. As we looked at places to go, something else popped up unexpectedly and we booked it! We will be getting up quite early tomorrow (probably while this is being posted) to make a four-hour trek somewhere a bit further away before we head to Asheville and the Biltmore Estate on Saturday. Stay tuned for tomorrow's exciting adventures when we cross the border into Tennessee singing '9 to 5' throughout the Great Smoky Mountains and arrive for 24-hours in Dollywood! Now that's something not to be forgetful when it comes to pictures…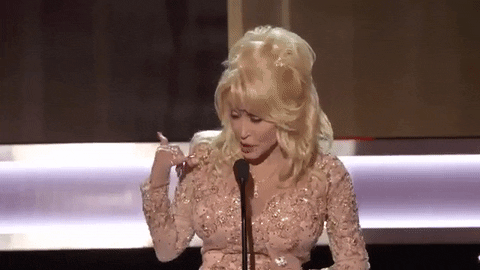 About Me & the "365 Daily Challenge"
I'm Jay and I live in NYC. By profession, I work in technology. By passion, I work in writing. I've always been a reader. And now I'm a daily blogger. I decided to start my own version of the "365 Daily Challenge" where since March 13, 2017, I've posted a characteristic either I currently embody or one I'd like to embody in the future. 365 days of reflection to discover who I am and what I want out of life.
The goal: Knowledge. Acceptance. Understanding. Optimization. Happiness. Help. For myself. For others. And if all else fails, humor. When I'm finished in one year, I hope to have more answers about the future and what I will do with the remainder of my life. All aspects to be considered. It's not just about a career, hobbies, residence, activities, efforts, et al. It's meant to be a comprehensive study and reflection from an ordinary man. Not a doctor. Not a therapist. Not a friend. Not an encyclopedia full of prior research. Just pure thought, a blogged journal with true honesty.
Join the fun and read a new post each day, or check out my book reviews, TV/Film reviews or favorite vacation spots. And feel free to like, rate, comment or take the poll for each post. Note: All written content is my original creation and copyrighted to me, but the graphics and images were linked from other sites and belong to them. Many thanks to their original creators.