Day:
October 5, 2017
Peanut: the oval seed of a South American plant, widely roasted and salted and eaten as a snack — also a big allergy for many people
Choosing today's 365 Daily Challenge word was rough. My mind is not focused on the blog because I received overnight the final cover photos of my book. There may have been a small happy dance at one point prior to my first cup of coffee. And I think Ryder told me to stop and get his breakfast before he barked at me. Oh well… point being… I can't come up with a word, but I did have an emotion I was feeling. Although the word is 'peanut,' it really stands for something different, which I believe will come to light at the end of the post.
On the final flight home earlier this week, an airline employee announced prior to boarding that one of the passengers had a severe peanut allergy. No peanut products would be served on board nor could anyone bring or open anything with peanuts on the flight. When we boarded the plane, an attendant reminded everyone again and noted the parent of the small child was currently reading the labels on the flight's snacks to determine what could and could not be served that day. You can imagine a few of the reactions from fellow passengers. Lots of things crossed my mind, and before anyone thinks I'm being unfair, all I'm noting below are things that occurred to me as I considered the entire situation. Not that I agreed with or supported the thought.
Is it fair to stop other people from eating a snack they like because one person is allergic and chooses that flight?
Should there be a separate enclosed place on a plane for passengers with allergies?
Is it right to expect someone not to fly because their allergy limits other people?
Why would someone get upset over not being able to eat peanuts for 3 hours when it really has very little impact on them?
Can someone really be so allergic that even another passenger 30 feet away eating peanuts could cause a problem?
Why would a parent risk their child's life on a plane, assuming that all passengers truly follow the rule and don't open their own peanut snack?
Was this just a preventative warning to limit the amount of exposure, knowing the parent had the epi in case something peanut-related did happen?
How awful must it be for that parent to know they have to always worry about the allergy and put limits on others to ensure the safety of their own child?
What must that child feel knowing they are potentially the reason another passenger is upset or angry?
Is there really any correct solution or answer to this situation?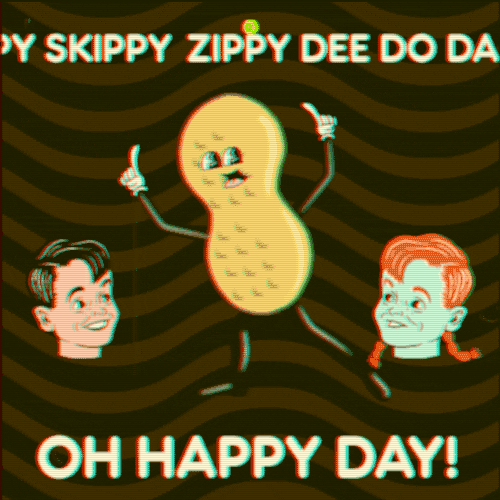 I'm sure there are more questions, answers, thoughts and points of view. I included only the first ten that popped into my head. As I mentioned earlier, it's not really about peanuts. It could have been chocolate or dairy or any other food item. It may have been certain kinds of material or animal fur. The ultimate point is where do you draw the line between something being too much of an impact on the person with the allergy/issue versus the people impacted by it? The person with the allergy didn't choose the issue. I suppose it comes down to good communication, money and alternative options. No real answers in my post, just something to think about without judgment. I'm sure many people reading this either have a similar allergy or care for someone with a similar allergy.
I'm one of those people who would say: For a 3-hour flight, who really cares if I have to abstain from peanuts or chocolate? Even for a 12-hour flight. It's a minor inconvenience and ultimately prevents a larger problem, so I'd happily keep my peanuts locked in a bag somewhere. But what if it's about allergies to pet fur and I need to bring my pet on the plane? Then I'm inclined to think that's impacting my entire travel option, so it's probably more a responsibility for the person with the allergy to find another way to travel or another way to limit the exposure. I'm not putting the value of a pet before that of a person… ultimately plane travel is for people not for dogs. And as much as I love my pet, people should come first; however, it's a tough situation.
I had listened to both peanut announcements. W and I briefly discussed it. Neither really cared and we ignored the few groans around us. What struck me most was how the poor parent and child felt about the whole situation, as they deal with it for an entire lifetime. Those passengers dealt with it for less than three hours. How does everyone else feel about the topic?
About Me & the "365 Daily Challenge"
I'm Jay and I live in NYC. By profession, I work in technology. By passion, I work in writing. I've always been a reader. And now I'm a daily blogger. I decided to start my own version of the "365 Daily Challenge" where since March 13, 2017, I've posted a characteristic either I currently embody or one I'd like to embody in the future. 365 days of reflection to discover who I am and what I want out of life.
The goal: Knowledge. Acceptance. Understanding. Optimization. Happiness. Help. For myself. For others. And if all else fails, humor. When I'm finished in one year, I hope to have more answers about the future and what I will do with the remainder of my life. All aspects to be considered. It's not just about a career, hobbies, residence, activities, efforts, et al. It's meant to be a comprehensive study and reflection from an ordinary man. Not a doctor. Not a therapist. Not a friend. Not an encyclopedia full of prior research. Just pure thought, a blogged journal with true honesty.
Join the fun and read a new post each day, or check out my book reviews, TV/Film reviews or favorite vacation spots. And feel free to like, rate, comment or take the poll for each post. Note: All written content is my original creation and copyrighted to me, but the graphics and images were linked from other sites and belong to them. Many thanks to their original creators.