Welcome Back! When I last updated everyone, I had sent a very early alpha/beta read to several people to review while I was away on vacation. I returned earlier this week and am ready to get back into the swing of things. I had to take a short hiatus for two days since returning so I could focus on my first novel, 'Watching Glass Shatter,' as a few things came up (cover and final editing!); however, I squeezed in a couple of days focus on 'Father Figure' towards the end of the week. Below is the current week's status:
Status:  Sunday, October 8, 2017 – Week #12
Round 1 Edit – The First Draft

I read all of the feedback from the alpha/beta reading team. I am very appreciative to everyone who took the time to read my draft, answer the ten primary questions, suggest areas for improvement and fix some of the grammar/spelling items I missed. Overall, it was a successful process that has definitely provided me clear direction on what I need to focus on next.
I broke down all the suggestions into three key areas: (1) easy fixes, (2) mid-level fixes and (3) hard fixes. By this morning, I've completed all the (1) easy and (2) mid-level fixes in the next version. What remains are the (3) hard fixes — approximately 20 areas that need to be thought through before I can begin any additional changes. More on these items in the area below for the upcoming week's plans.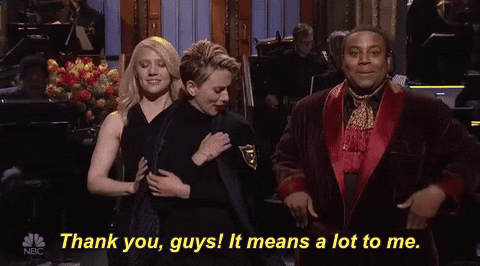 Next Steps: Plan for Upcoming Week
Focus on the '20' areas for improvement. I will map out a plan for each of the items and introduce 5 of the 20 changes next week. I will work on the other 15 the following week. My goal is to be done with the next version before October 31st so that I can send out for the next 'beta read' version.
Key ares to focus on include:

I'm considering rolling back from a 1998/2018 time period to a 1983/2003 time period. This allows me more flexibility in terms of character arc matching background setting — to help with a few rationale and believe-ability concerns.
I'm considering moving the location setting for one arc from Ohio to Mississippi. It fits better with my character arc and background setting and will help me accomplish more realistic portrayals of what's happening.
Some of the background in the first few chapters needs to be condensed. It's a bit wordy and subsequently delays me from getting to the good part of the story action in an early enough fashion.
Refine a few character personality issues. A few readers loved them, a few thought there were some discrepancies in personality and actions.
Match voice and dialogue for each character more distinctively and consistently. Some areas were very tight. Some were a little weak. A few folks thought the characters were quite alive, jumping off the page. A few thought the dialogue wasn't as unique as it needs to be.
The ending was a little too rushed. It needed a few more chapters to flush out the reactions after the big climax scenes.

What's on the author's mind?
Although I've been through the alpha/beta read process in my first novel, Watching Glass Shatter, I learned a lot in my approach for my second novel, Father Figure. Given I rushed the last few days to leave for vacation, it all came together about as well as I'd hoped; however, it could have been better had I made some additional time to prep everyone. I should have had more clear questions and provided a stronger picture to the readers of what areas still needed work. Unfortunately, it left a few folks thinking it was a finished product, and others thought it was supposed to be error-free. Once I clarified, the process went a lot smoother. I have a good plan for the next round!
It's amazing to see how people's opinions can range on the same material. 1 beta reader loved the first 5 to 6 chapters, but thought the rest was not as good. Another beta felt the first 5 to 6 chapters moved too slowly, but highlighted the rest as fantastic. My biggest takeaway, besides agreeing that everyone is probably right, is that I have to get to the crux of what the readers liked and disliked, so I can decide what my intention is versus what actually happened in the story. I love this process. I love hearing why someone thought a particular scene was brilliant and another person felt the dialogue was off, or the setting was weak or the plot was not believable.  As a writer, it's a challenge to apply what I hear to the direction I want to take. I am grateful for such strong and open-minded beta readers, as it has been very helpful to hear all sides and angles.
I'm really excited to dive into these changes next week. I have so many creative juices flowing right now, I don't know what to do with myself!
Side Note: 'Watching Glass Shatter' is nearly complete. I will have a COVER REVEAL and LAUNCH DATE within the next week. Look for the post soon!!!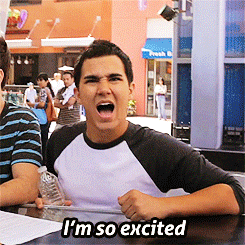 _____________________________________________________________________________________
Summary of Father Figure (only read if you're new to the book)
One young girl's need to escape the mundane life she's grown up in and another young girl's quest to find her father, unaware of all the circumstances they've both been placed in due to decisions and actions occurring nearly 20 years ago and that both women have made in the present. How well do you really know your parents? Do they truly understand you? Can you ever truly escape the past?
A contemporary fiction novel set in two time periods with two primary characters:

1998 – Amalia Graeme, about to turn 18, attends college, leaving behind a mother with whom she had a difficult relationship. While Amalia has a boyfriend, Carter, she's secretly attracted to an older professor, Dr. Jonah West. She begins an affair with him and realizes she must come clean to her boyfriend. After she tells the boyfriend, they have a huge fight and she leaves to find Jonah, who she thinks can comfort her. Along the path, she encounters a stranger who will change her life.
2018 – Brianna Porter, 18, who lives in NYC, is struggling with understanding who she is.  She longs to escape her surroundings and leaves for college in Pennsylvania where she begins dating one of her professors, probably looking for a father figure, as she's never met her real father. Brianna has always accepted her mother's story that her father was a military man with whom she had a one-night stand, later finding herself pregnant with no way to find him. When Brianna uncovers her mother's old journal, she learns a shocking secret about her father and stumbles upon a few facts which could completely change the future.
About Me
I am a writer. I am have signed a contract for a publisher on my first book, Watching Glass Shatter. To see more, please check out the website for this novel where you will find the first 3 chapters, character bios and sample quotes.
I am writing my second novel, Father Figure, with plans to finish and submit it to a publisher in November, 2017. As part of the process to engage with my fans and followers, I am publishing a weekly status on the progress of this second book. For a description of this book, check out the post where my friends and followers voted for this book as my second novel.
Beyond these two books, I have a number of short stories, poems and other novels in various shapes and forms. I also read A LOT. First the book review goes on Goodreads, and then I send it on over to my WordPress blog at https://thisismytruthnow.com, where you'll also find TV & Film reviews, Tags, Awards, Age/Genre/Book Reads and Author Spotlights, as well as the revealing and introspective 365 Daily Challenge.
You can also access my social media profiles to get the details on the who/what/when/where and my pictures. Leave a comment and let me know what you think. Vote in the poll and ratings. Thanks for stopping by. Note: All written content is my original creation and copyrighted to me, but the graphics and images were linked from other sites and belong to them. Many thanks to their original creators.