Day:
October 11, 2017
Nap: sleep lightly or briefly, especially during the day
Today's word is nap because I will be in desperate need of one by mid-morning. Before I left my last job, I rarely slept well. I either answered emails and phone calls all night long, or I obsessed and worried all through the night about everything I had to get done at work. After I left the role, I rarely had a time where I didn't sleep through the whole night. Occasionally, if something was bothering me, I'd stir a few times but eventually fall back asleep. Luckily, it hasn't happened in a long time. Unfortunately, it did last night. Or should I say 'tonight,' since I'm writing this post at 4am already having been up for 2+ hours.
After yesterday's success with the book launch, W and I went out to a great dinner. He's leaving for a few days for a work trip in LA, so I'll be home the rest of the week on my own. After he packed, I went to sleep last night, turning on the AC as there's a heat wave in NYC again. Don't get me started about it! Anyways… I woke up around 1:15 to the sound of the AC dripping water on the floor. It did this the other night, but I turned it off and assumed it was just sweating. Now I think it's broken, so I switched it to 'fan' mode as I need some background noise to keep the sounds of the city from waking me up. I'm difficult, eh?
I tried to fall asleep, ignoring the temperature getting a little too warm for my taste and not wanting to open windows or wake up Ryder. He's unhappy when woken up in the middle of the night. I kept re-hashing an issue over and over in my head, confident that someone else had done something wrong. I expected something to be fixed, they didn't fix it despite clearly causing the original issue. Without going into details, as I write this post, I got a response indicating it will take 2 to 4 weeks to correct. So I'm quite frustrated, but it will end up being fine, so let's get back to the point. I'm working on 3 hours sleep and will desperately need a nap today.
But I am not able to nap. Something always wakes me up, whether it's a phone call, Ryder, the door, a loud noise outside… Other people I know can nap anytime, anywhere. I've even seen a few fall asleep sitting up while talking. It's amusing. I've heard a 30-minute nap every day is a great refresher. I would love to try it. I've just accepted I won't ever get to nap. But I really need one today, so I'm hoping the gods and goddesses of naps will grant me this one. How about everyone else? Do you enjoy naps? Are you able to take them? Any secrets to share? Zzzzzz…..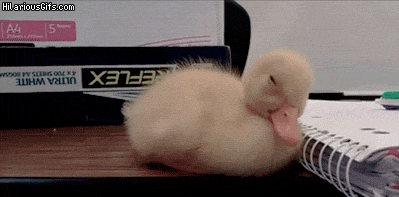 About Me & the "365 Daily Challenge"
I'm Jay and I live in NYC. By profession, I work in technology. By passion, I work in writing. I've always been a reader. And now I'm a daily blogger. I decided to start my own version of the "365 Daily Challenge" where since March 13, 2017, I've posted a characteristic either I currently embody or one I'd like to embody in the future. 365 days of reflection to discover who I am and what I want out of life.
The goal: Knowledge. Acceptance. Understanding. Optimization. Happiness. Help. For myself. For others. And if all else fails, humor. When I'm finished in one year, I hope to have more answers about the future and what I will do with the remainder of my life. All aspects to be considered. It's not just about a career, hobbies, residence, activities, efforts, et al. It's meant to be a comprehensive study and reflection from an ordinary man. Not a doctor. Not a therapist. Not a friend. Not an encyclopedia full of prior research. Just pure thought, a blogged journal with true honesty.
Join the fun and read a new post each day, or check out my book reviews, TV/Film reviews or favorite vacation spots. And feel free to like, rate, comment or take the poll for each post. Note: All written content is my original creation and copyrighted to me, but the graphics and images were linked from other sites and belong to them. Many thanks to their original creators.