Holiday: a special day where you send out a card to all your friends, family and acquaintances
Hello, Furry Friends! I just assume you are all dogs like me, please don't take offense. The world would really be better off if we were all dogs who just wanted to cuddle with one another. Too many bad things going on and I just hate reading about all of them. I do read a lot, in case you didn't know that… Mostly stories with dogs in them, or the news to see if anything special is happening. Speaking of special, let's chat a bit about holidays, as there are quite a few coming up in my world.
Halloween is always fun around here. The building has trick-or-treating for all the kids. Dad 2 calls it "Ryder's Halloween Extravaganza" or something like that… I don't always pay attention. We bought a bunch of candy for it, or rather my Grandma, Dad 1's mom, bought a bunch of candy for it. She laughed when Dad 1 told her how much he paid last year for candy in the city, so she bought bags in the 'burbs where I used to live and dropped it off for him. But he's been eating several pieces of it lately. I'm worried I may not have any left. He keeps complaining his belly hurts from it, yet he still eats it. Now I know where I got it from; he can't say anything bad about me anymore now that I'm on to him. Anyways… it's coming up… and I'll be ready to answer the door for all the trick-or-treaters even though there may be small children haunting me.
The other big news is Dad 2 created the Christmas card to send out this year. Last year, he took a photo of me sitting under the Christmas tree, claiming he would use it this year. He bought a new computer yesterday and decided to start working on the card. Apparently it's all done, but he won't let me see it. It's off to the printer after he put his own finishing touches on it. It seems I'm the cover photo and will be sent out to everyone. How exciting! I will have to share a picture of it once I see it. Can you believe it's almost Christmas season? I know we first have to get thru Halloween and Thanksgiving, but planning has started. I already know what I want for the holidays. And no, it's not a brother or sister, so bite your tongues.
Time to go check on all the fall flowers… it's a beautiful 55 degrees here in NYC, so everything is starting to really feel like autumn. Ah, it's a good start to the week. What's up for your holiday planning? Bye for now!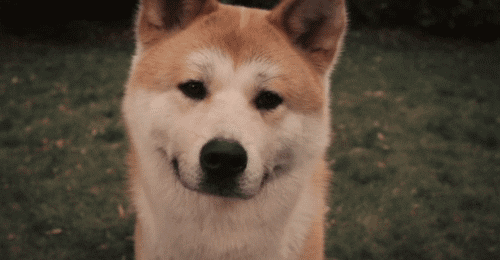 About Me & the "365 Daily Challenge"
I'm Jay, an author who lives in NYC. My debut novel, Watching Glass Shatter, can be purchased on Amazon @ http://mybook.to/WGS. I've always been a reader. And now I'm a daily blogger. I decided to start my own version of the "365 Daily Challenge" where since March 13, 2017, I've posted a characteristic either I currently embody or one I'd like to embody in the future. 365 days of reflection to discover who I am and what I want out of life.
The goal: Knowledge. Acceptance. Understanding. Optimization. Happiness. Help. For myself. For others. And if all else fails, humor. When I'm finished in one year, I hope to have more answers about the future and what I will do with the remainder of my life. All aspects to be considered. It's not just about a career, hobbies, residence, activities, efforts, et al. It's meant to be a comprehensive study and reflection from an ordinary man. Not a doctor. Not a therapist. Not a friend. Not an encyclopedia full of prior research. Just pure thought, a blogged journal with true honesty.
Join the fun and read a new post each day, or check out my book reviews, TV/Film reviews or favorite vacation spots. And feel free to like, rate, comment or take the poll for each post. Note: All written content is my original creation and copyrighted to me, but the graphics and images were linked from other sites and belong to them. Many thanks to their original creators.