Day:
October 27, 2017
Be prepared to shiver a little before bed at night with Cleaving Souls, a psychological suspense and thriller published in 2017 by Chauncey Rogers.

Why This Book 
I'm a big fan of psychological mysteries and thrillers. When the opportunity popped up to read this one, I jumped on getting a copy last month. I've been reading a few lighthearted children's books and cozy mysteries, which meant I needed something to scare the pants off me (doesn't happen often)! The other reason I needed to read it – and yes, this is embarrassing but I am nothing if not honest and focused on learning – is that I wasn't certain I knew what the word 'cleaving' meant. Though I'd heard it before, I wanted a clear definition, and so I started reading the book. Wouldn't you know… the first page provides a few definitions to choose from. And when I got to the end, it was QUITE CLEAR!
Plot, Characters & Setting 
Kate's expecting a baby with husband Alex, but she's starting to lose her mind a little more each day. She has absolutely no idea why she's lost and confused, but her husband tries to be supportive. As a truck driver, he's unfortunately out of town for several days in a row. It begins to unravel Kate, who by now is hearing her name being called in weird places, sees people outside her window and thinks she's being followed. She tells Alex, and he tries to be a good husband, but things escalate quickly. Alex takes her to a cabin for a getaway while they wait for her appointment with a psychologist, hopeful the break will calm his wife. But it doesn't; instead, Kate meets a woman who has visions that indicate someone might bring harm to Kate and Alex. That's when the drama truly begins and you won't see this one coming from a mile away. I might stop talking to myself based on what happens to others once you go down that dangerous path!
Approach & Style 
I read the 225 page novel on my iPad through Kindle Readers. Chauncey's writing is very detailed and descriptive; he goes to great efforts to fully flesh out the specific look-n-feel, setting and thoughts of his characters. While this can be a bit much for some people, it helps amp up the suspense and bring on the fear-factor in this book. The novel is told in third person, switching back and forth between focusing on Alex and Kate for most chapters. One or two chapters are told from the local police's perspective, helping create some confusion and mystery all throughout the book; you will try to piece together the puzzle before it bursts forth on its own. Don't try – just let it happen naturally in this book.
Key Thoughts 
If you're a fan of horror, thriller or suspense stories, you often want it to be as innovative and mysterious as possible; you enjoy the guesswork from start to finish, but you love when the author can surprise and shock you. Chauncey's work leans in the direction of big surprise. I didn't care who was causing the trouble in his book, I just wanted to know how and why it was happening. I look at that as a good thing! The build-up is strong. The potential angles are wide. When it finally becomes clear what's going on, you realize all the possibilities of what could be baked into the finish. It's a great psychological ride.
Chauncey excels at realistic descriptions and narrative. You will know the location and setting as much as you understand every little aspect of what's happening in the main characters' lives. His slow build-up of driving the main character a little batty is quite strong. It was less about "Oh, I like Kate and don't hurt her" but instead "That poor woman, what on earth is happening to her." Through some repetition, sound effects and purposely missing moments, you really feel the swift descent of her psyche once the story gets into its climax.
Author & Other Similar Books 
Chauncey Rogers has two other books he released earlier this year, both of which sound interesting. We connected on Goodreads and he's a genuinely good guy. I enjoy when authors interact with their readers and fans. It's tough as time goes by and your following grows larger, but when you have the time and choose to make yourself reachable, it's a big win in my book. Kudos to Chauncey for demonstrating that in both his own books and his interest in reviewing other books on Goodreads.
Summary 
I recommend this book. I do not recommend reading it right before bed. I am normally quite excited by thrillers and suspense, even before getting ready to sleep under most other circumstances. But when the main character in this book is that scared in her bedroom while trying to sleep and there is a noise at the window – Chauncey's words, imagery, details and timing created quite a stir – I was in my bedroom, getting ready for bed, listening to the rain pellet the window… unable to let myself fall asleep for at least an hour because I kept seeing someone at the window. I'll find a way to get him back for this!
About Me 
For those new to me or my reviews… here's the scoop: I'm Jay, an author who lives in NYC. My debut novel, Watching Glass Shatter, can be purchased on Amazon @ http://mybook.to/WGS. I write A LOT. I read A LOT. And now I blog A LOT. First the book review goes on Goodreads, and then I send it on over to my WordPress blog at https://thisismytruthnow.com, where you'll also find TV & Film reviews, the revealing and introspective 365 Daily Challenge and lots of blogging about places I've visited all over the world. And you can find all my social media profiles to get the details on the who/what/when/where and my pictures. Leave a comment and let me know what you think. Vote in the poll and ratings. Thanks for stopping by. Note: All written content is my original creation and copyrighted to me, but the graphics and images were linked from other sites and belong to them. Many thanks to their original creators.
This entry was posted in Book Review: Thriller & Suspense, Book Reviews and tagged author, book, chauncey rogers, cleaving souls, mystery, police, psychological, review, suspense, thriller.
Lieu: instead
Several weeks ago, I mentioned two things on my blog which I'm putting into use today: (1) I need to spend time reading friend's blogs and commenting on their voices, and (2) I really need to get myself organized with the 'Author Alert' Fridays for next week.
And so, in LIEU of a normal post today, I opt to focus my time and energy this afternoon on those two tasks. I might even do that with tomorrow's post, but we'll see what the morning brings.
For now, since I must provide some value in my content, enjoy the little dog showing love and sharing his/her emotions while you get prepared for some great authors coming up in the next few Fridays. The name is Chippy and the imagery made me laugh; so should you. That's my message for today — sometimes just ignore everything and laugh for a minute; it will do you a world of good!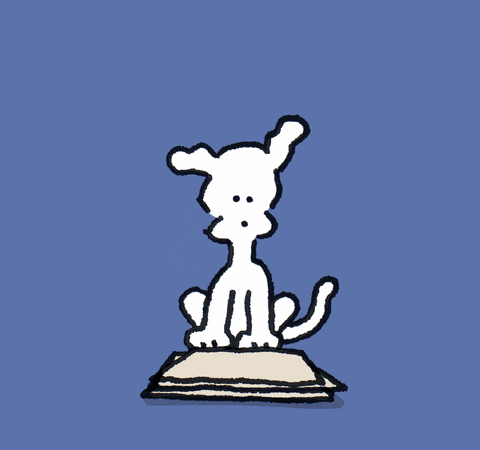 About Me & the "365 Daily Challenge"
I'm Jay, an author who lives in NYC. My debut novel, Watching Glass Shatter, can be purchased on Amazon @ http://mybook.to/WGS. I've always been a reader. And now I'm a daily blogger. I decided to start my own version of the "365 Daily Challenge" where since March 13, 2017, I've posted a characteristic either I currently embody or one I'd like to embody in the future. 365 days of reflection to discover who I am and what I want out of life.
The goal: Knowledge. Acceptance. Understanding. Optimization. Happiness. Help. For myself. For others. And if all else fails, humor. When I'm finished in one year, I hope to have more answers about the future and what I will do with the remainder of my life. All aspects to be considered. It's not just about a career, hobbies, residence, activities, efforts, et al. It's meant to be a comprehensive study and reflection from an ordinary man. Not a doctor. Not a therapist. Not a friend. Not an encyclopedia full of prior research. Just pure thought, a blogged journal with true honesty.
Join the fun and read a new post each day, or check out my book reviews, TV/Film reviews or favorite vacation spots. And feel free to like, rate, comment or take the poll for each post. Note: All written content is my original creation and copyrighted to me, but the graphics and images were linked from other sites and belong to them. Many thanks to their original creators.
This entry was posted in 365 - October 2017 Posts, 365 Day Challenge and tagged 365, 365 Daily Challenge, 365 Days, alert, author, blog, comment, dog, giveback, in lieu of, lieu.