Lieu: instead
Several weeks ago, I mentioned two things on my blog which I'm putting into use today: (1) I need to spend time reading friend's blogs and commenting on their voices, and (2) I really need to get myself organized with the 'Author Alert' Fridays for next week.
And so, in LIEU of a normal post today, I opt to focus my time and energy this afternoon on those two tasks. I might even do that with tomorrow's post, but we'll see what the morning brings.
For now, since I must provide some value in my content, enjoy the little dog showing love and sharing his/her emotions while you get prepared for some great authors coming up in the next few Fridays. The name is Chippy and the imagery made me laugh; so should you. That's my message for today — sometimes just ignore everything and laugh for a minute; it will do you a world of good!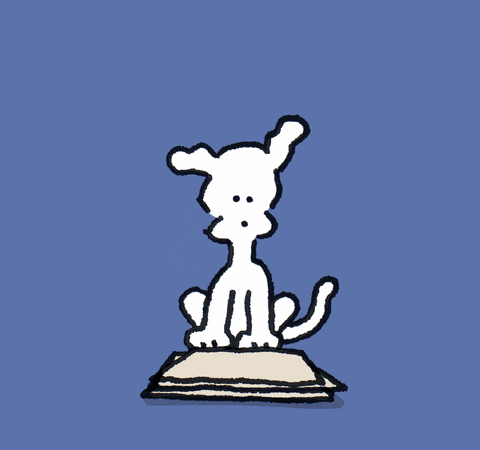 About Me & the "365 Daily Challenge"
I'm Jay, an author who lives in NYC. My debut novel, Watching Glass Shatter, can be purchased on Amazon @ http://mybook.to/WGS. I've always been a reader. And now I'm a daily blogger. I decided to start my own version of the "365 Daily Challenge" where since March 13, 2017, I've posted a characteristic either I currently embody or one I'd like to embody in the future. 365 days of reflection to discover who I am and what I want out of life.
The goal: Knowledge. Acceptance. Understanding. Optimization. Happiness. Help. For myself. For others. And if all else fails, humor. When I'm finished in one year, I hope to have more answers about the future and what I will do with the remainder of my life. All aspects to be considered. It's not just about a career, hobbies, residence, activities, efforts, et al. It's meant to be a comprehensive study and reflection from an ordinary man. Not a doctor. Not a therapist. Not a friend. Not an encyclopedia full of prior research. Just pure thought, a blogged journal with true honesty.
Join the fun and read a new post each day, or check out my book reviews, TV/Film reviews or favorite vacation spots. And feel free to like, rate, comment or take the poll for each post. Note: All written content is my original creation and copyrighted to me, but the graphics and images were linked from other sites and belong to them. Many thanks to their original creators.
This entry was posted in 365 - October 2017 Posts, 365 Day Challenge and tagged 365, 365 Daily Challenge, 365 Days, alert, author, blog, comment, dog, giveback, in lieu of, lieu.