I'm happy to report everything is on schedule for Father Figure to be released in early 2018 (by March). Discussions with the publisher will begin after the Thanksgiving holiday to set the publication date and begin considering book covers. Below is the current status of this novel:
Editing Round 2 (November 2017)
All editing has been completed. After the first round of beta reading at the end of September, I removed/re-structured about 20% of the content and added 20% new or enhanced story arcs. The novel is stronger and more powerful in the current version, but it is not yet finished.
I have added more mystery and suspense to the beginning of this work, but I think it may need a little more splash to immediately pull in readers. I'll decide next week once I finish a read-thru.
Next Steps (December 2017)
Over the next week, I plan to read the book aloud to myself, making notes and correcting anything that sounds awkward or needs some minor adjustments. The target is to be complete on Friday 12/1 — one week from today.
I will prepare an overview for a group of 5 to 8 beta readers for a second read-thru. I will have a series of questions plus a list of a few things I am still considering changing. I want to get both sets of feedback before I finish the final version for proofreading. Beta readers will have from 12/1 thru 12/10 to read the book and provide feedback.
Once I have all input, I will make final revisions and send the book off to an editor and the publisher to design the cover and provide any final input. The target is to complete the final version from 12/11 through 12/31.
What's on the author's mind?
I need to select the beta readers. I am 'starting from scratch' with the next read-thru meaning I am not automatically sending it to the group who read the September version. If you are interested, let me know and we can discuss. I want to get a broad range of feedback, but it also needs to be fairly detailed, constructive, and analytical. I received good feedback in the first round, but I'm pushing harder in this next round to truly get to the heart of the book and determine what if anything is not working.
It's a good feeling to see the growth in my writing since 'Watching Glass Shatter' was written almost one year ago. My style has evolved in a few ways, ranging from a bit less wordy to a stronger voice with each character. Having fewer characters to work with provided an opportunity to reach deeper into each person's emotions; I'm hoping there is a more intense connection with readers in this novel. In Watching Glass Shatter, they were all relatively good people, despite a few annoying habits and secrets. In Father Figure, there's a fair balance of good versus evil in our new characters, and well… it's too early to say much, but I'll certainly reveal…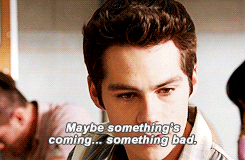 I appreciate everyone's input and feedback. Thank you and have a great weekend!
_____________________________________________________________________________________
Summary of Father Figure (only read if you're new to the book)
Amalia Graeme, sheltered and abused for most her life in Mississippi, longs to escape her difficult family and small hometown in 1984. When her older brother returns with his best friend, Amalia is tempted to have her first experience with a boy that summer. As they head off to college for her first year and his senior year, she begins to learn about life and love, battling her loss of innocence with the attraction she's developed to an older professor. After she suffers a few personal tragedies, Amalia is forced to head back home, uncertain how to handle the permanent impacts on her life and future. No matter where she turns, someone or something always takes away her possibility of hope.
Brianna Porter is desperate to discover the purpose of her life, develop confidence in who she is, accept the consequences of who she has fallen in love with, and discover her father's identity. Set twenty years in the future in New York City, there's a connection between these two women's stories that is about to be discovered. As Brianna stumbles upon her mother's old journal, she learns a shocking secret about her father, rocked by a truth that could completely change the future. It may be too late to deal with the impacts of unleashing a history that was meant to stay buried for many reasons. When it leads to someone's death, Brianna must come to terms with the choices she's made and what is left of her own future.
About Me
I am an author who recently published his debut novel, Watching Glass Shatter, which has been well received my readers. I am writing my second novel, Father Figure, with plans to finish and submit it to a publisher in December, 2017. As part of the process to engage with my fans and followers, I am publishing a regular status on the progress of this second book. For a description of this book, check out the post where my fans voted for this book as my second novel.
Beyond these two books, I have a number of short stories, poems and other novels in various shapes and forms. I also read A LOT. First the book review goes on Goodreads, and then I send it on over to my WordPress blog at https://thisismytruthnow.com, where you'll also find TV & Film reviews, Tags, Awards, Age/Genre/Book Reads and Author Alerts, as well as the revealing and introspective 365 Daily Challenge.
You can also access my social media profiles to get the details on the who/what/when/where and my pictures. Leave a comment and let me know what you think. Vote in the poll and ratings. Thanks for stopping by. Note: All written content is my original creation and copyrighted to me, but the graphics and images were linked from other sites and belong to them. Many thanks to their original creators.