Oy!: the sound Jay makes when the day gets away from him and he just can't believe it's 6 PM and he's not finished anything that needs to be done today and he rambles and this is not a very good picture of who he is right now so please just don't read this post
Picture it. New York City. 7:00 AM. Jay on his couch… up a bit early. Already done with  checking social media, responding to emails and coffee. Now he just needs to get a few important things done, such as (1) the 365 Daily Challenge word and (2) eight hours to edit Father Figure. Gym will be skipped. Lunch will be heated up in the microwave and finished quickly. If he works quick enough, it can all be done with a free evening. Then he can write the 365 post. NO, Jay yells back to himself — write it NOW so you don't have to stress later…
8 HOURS PASS
… Jay did not write the 365 post. No gym. Quick lunch. Editing is taking longer than I expected. Then I realized I hadn't looked at any marketing for Watching Glass Shatter today and I really need to spend at least an hour on it. I haven't prepped for a Long Island trip tomorrow to see a financial planner and my parents to work on some holiday gifts… oh, you get the picture and don't want or need to hear me whine. This is the post. It's as good as I can get today. Tomorrow's might not be that good either, but I've almost got Friday's Author Alert ready! So… that said, two final thoughts before I go back to editing:
If you commit to a daily activity, DO IT EARLY! Don't be like me. 🙂
OY! How does time fly like this. OY! Why am I dawdling. OY! I used that word already. OY! Please just make tomorrow easier.
OK… yup, if this is one of the first posts you're reading from me — PLEASE don't judge me by it. I normally have good content. Fun book reviews. Interesting writing topics. Cool conversations. It's NOT always like today. We all have our days where things just aren't at all emblematic of our good side. You're seeing my bad side today! Pick any one of the clips below and that was me at some point during today. And probably the rest of the night.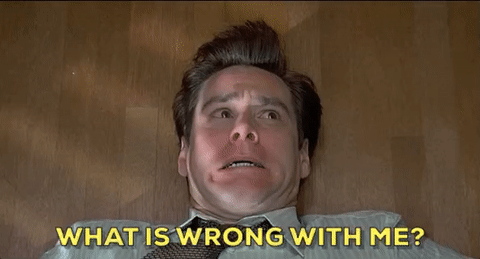 Mid-Morning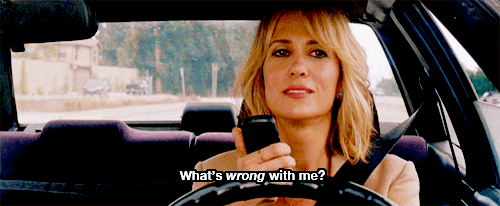 At lunch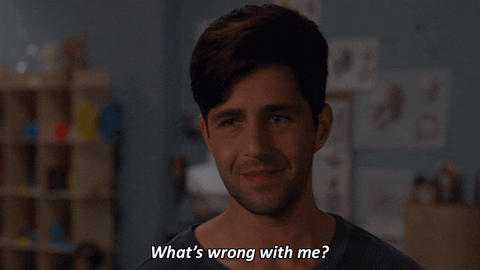 Mid-Afternoon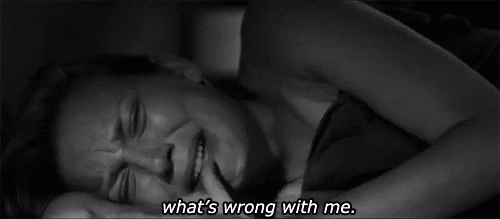 This will be tonight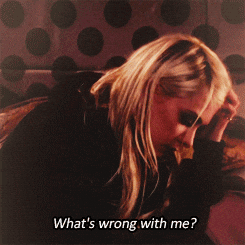 This is right now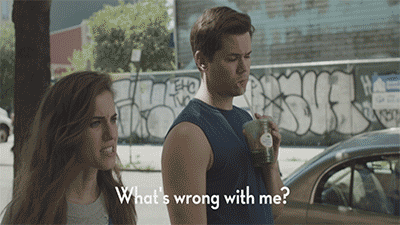 This is all day tomorrow, I suspect
About Me & the "365 Daily Challenge"
I'm Jay, an author who lives in NYC. My debut novel, Watching Glass Shatter, can be purchased on Amazon @ http://mybook.to/WGS. I've always been a reader. And now I'm a daily blogger. I decided to start my own version of the "365 Daily Challenge" where since March 13, 2017, I've posted a characteristic either I currently embody or one I'd like to embody in the future. 365 days of reflection to discover who I am and what I want out of life.
The goal: Knowledge. Acceptance. Understanding. Optimization. Happiness. Help. For myself. For others. And if all else fails, humor. When I'm finished in one year, I hope to have more answers about the future and what I will do with the remainder of my life. All aspects to be considered. It's not just about a career, hobbies, residence, activities, efforts, et al. It's meant to be a comprehensive study and reflection from an ordinary man. Not a doctor. Not a therapist. Not a friend. Not an encyclopedia full of prior research. Just pure thought, a blogged journal with true honesty.
Join the fun and read a new post each day, or check out my book reviews, TV/Film reviews or favorite vacation spots. And feel free to like, rate, comment or take the poll for each post. Note: All written content is my original creation and copyrighted to me, but the graphics and images were linked from other sites and belong to them. Many thanks to their original creators.