Shadow: (a) a dark area or shape produced by a body coming between rays of light and a surface, or (b) 365 Daily Challenge word for today's author alert — Misty Mount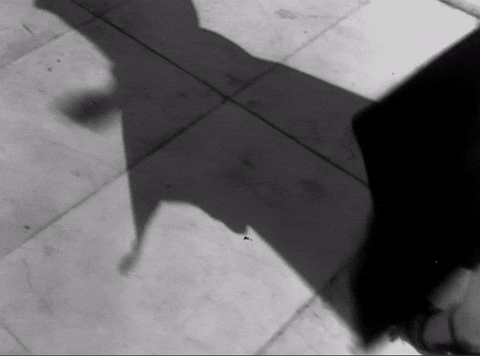 If you are new to the ThisIsMyTruthNow blog, the 365 Daily Challenge, or the Author Alert segment, check out the About Site section from the main menu. Below are some key things to know about this author, but at the end of this post, you'll see the permanent page I've added to my blog. You can return to check out more on who she is, what she's writing and how to buy her future work. I am pleased to present the very talented Misty Mount. You'll find out more if you read one of her published books, which I just completed last week. You can check out my review here. 
***
The Shadow Girl by Misty Mount
Genre: YA/ Fantasy/ Coming of Age
Publication Date: December 28, 2017
Synopsis:
Blackness. Nothingness. It was in the shape of a giant, hazy shadow, enveloping me, swallowing me, and digesting me into the unknown. It was my biggest fear and my ultimate fate.
Shy, thirteen-year-old Zylia has always known she was different. Most teenagers feel unnoticed and unseen, but for Zylia, it's something much worse. She's disappearing from this world and doesn't know how to stop it. At times, she's not sure she wants to. Until she stumbles across a family mystery surrounding the disappearance of her great-aunt Angelica years earlier. During her quest to unravel the mystery, Zylia discovers she's able to cross the boundary and enter the "in between" world. Now, it's up to Zylia to save herself before she's trapped "in between" forever.
Add to Goodreads
Excerpt #1
I did my best to fight and claw my way back to the life I once knew, but panic had taken over and colors were swirling and fading all around me. It was all turning into a great cloud of blackness, just like the one I had seen in my dream. The looming cloud of nothingness I had feared for so long was finally grabbing me, wiping my world dark and blank.

The darkness was thick and intense, an inky void that stretched to eternity in every direction. Eventually my panic burnt itself out and I simply stayed there in the dark, feeling as if someone had drained my adrenal glands. I was no longer responding to the dark with fear, but acceptance. In fact, curiosity was beginning to take over.

The longer I let myself stare into it, the less dark it appeared. After some time, I realized that it was all different shades of murky black and foggy gray overlapping and undulating, just out of focus. I blinked mentally and suddenly she was there, standing above me with concern etched in sooty-colored lines on her monochromatic face."
Now Available
Amazon | Barnes & Noble | Smashwords
About the Author
Misty Mount has written since age five and was first published at fourteen. By day she's a caregiver, wife, and mother to a young son but during the quiet hours of night she becomes a novelist. She resides in Wichita, Kansas.
Giveaway: 1 print and 2 digital copies of The Shadow Girl by Misty Mount
*Print copy is available to North American residents only.
***
A Special Share from Author Misty Mount About Zylia
"If you've ever felt like you don't belong, or suffered internal isolation in the company of others . . . you don't have to be alone. You might be a little like me. 
Even if you feel out of place and overlooked, or if your existence feels like one great anachronism . . . then you might have compassion for my misery.
But if people begin to stare right through you and one day your reflection has faded or blinked out . . . then you should be afraid. If you share my burden you're in danger.
My name is Zylia and I'm disappearing." 
 The Shadow Girl Blog Tour
Schedule
February 12thReads & Reels (Feature Promo) http://www.readsandreels.com
Fantastico Sui Libri (Interview)  https://fantasticandosuilibri.blogspot.it
Book Reviews by Shalini (Excerpt) www.bookreviewsbyshalini.wordpress.com
IMAGEEKINGGINGER (Review) https://geekingginger.wordpress.com
Didi Oviatt (Review) https://didioviatt.wordpress.com
February 13thReading Minds Blog (Review & Interview) http://readingminds.blog/
The Starving Bookworm (Review) http://thestarvingbookworm.wordpress.com
Sinfully Wicked Reviews (Review) https://sinfullywickedbookreviews.wordpress.com
The Repeat Mom (Review)  http://Thethreepeatmom.blogspot.com
February 14thTouch My Spine Book Reviews (Review) http://www.touchmyspinebookreviews.com
Darque Dreamer Reads (Review) darquedreamerreads@gmail.com
February 15thBook Dragon Girl (Review) http://www.bookdragongirl.com
J Bronder Book Reviews (Review) http://jbronderbookreviews.wordpress.com/
Tranquil Dreams (Review) https://klling.wordpress.com
February 16thPort Jericho (Review) http://www.aislynndmerricksson.com
This is My Truth Now (Review) https://thisismytruthnow.com
Midwestern Ladies Who Lit (Review) http://mwladieswholit.wordpress.com/
Girl Masked (Review) http://girlmasked.wordpress.com
Love Books Group (Review) http://lovebooksgroup.blog/
Where Dragons Reside (Review) https://kernerangelina.live
Tour organized by:
---
To see more about Misty Mount on ThisIsMyTruthNow, check out her dedicated author page where future content and books will added as (s)he publishes them and I review them. Thanks for stopping by this edition of the Author Alert.
---
About Me & the "365 Daily Challenge"
I'm Jay, an author who lives in NYC. My debut novel, Watching Glass Shatter, can be purchased on Amazon @ http://mybook.to/WGS. I've always been a reader. And now I'm a daily blogger. I decided to start my own version of the "365 Daily Challenge" where since March 13, 2017, I've posted a characteristic either I currently embody or one I'd like to embody in the future. 365 days of reflection to discover who I am and what I want out of life.
The goal: Knowledge. Acceptance. Understanding. Optimization. Happiness. Help. For myself. For others. And if all else fails, humor. When I'm finished in one year, I hope to have more answers about the future and what I will do with the remainder of my life. All aspects to be considered. It's not just about a career, hobbies, residence, activities, efforts, et al. It's meant to be a comprehensive study and reflection from an ordinary man. Not a doctor. Not a therapist. Not a friend. Not an encyclopedia full of prior research. Just pure thought, a blogged journal with true honesty.
Join the fun and read a new post each day, or check out my book reviews, TV/Film reviews or favorite vacation spots. And feel free to like, rate, comment or take the poll for each post. Note: All written content is my original creation and copyrighted to me, but the graphics and images were linked from other sites and belong to them. Many thanks to their original creators.