Ire: anger one feels sometimes even for a silly reason
Sundays are LIST days and today is no different. Since the next group of five Sundays is the final group and the conclusion of the 365 Daily Challenge, I decided to select my five favorite moments throughout the last year of this challenge. This is our second week and I've gone with ire as the word because I was awake most of the night thinking about something which made me angry… and I feel a bit foolish for letting someone else have such control over my thoughts and emotions. Let's ignore what it is that bothered me, as I don't even know the person, but the point is: (a) this person was being very judgmental which filled me with ire, (b) I realized I was judging him/her for his/her words and behavior with little context (and may have been partially true). So… to relieve my ire this morning, I created the graphic (using Canva) to keep focused on something mindless. I typed in ire to the tool's search feature and it showed  me this picture [of trees], which ironically calmed me. I have no idea why it showed me the photo, but I included it. Let's see what I thought about the word judgmental nearly 10+ months ago!
P.S. Canva is a really awesome tool to create graphics – you should definitely check it out via https://www.canva.com.
***
365 Challenge: Day 34 – Judgmental
Judgmental: having or displaying an excessively critical point of view
Today is gonna be a tough one… while I will be honest in everything I include in my post, I wonder (now as I begin writing this) how much I will actually reveal versus holding back any thoughts. I know I shouldn't hold back, but conveying what one means without looking like a jerk, in a small amount of words on these posts, is difficult.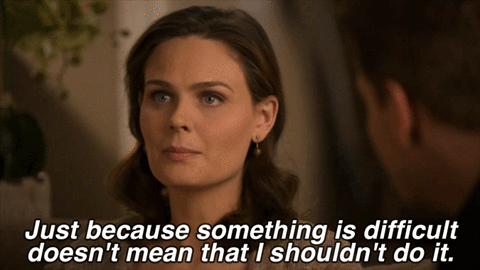 Judgmental could mean biased. Judgmental could mean racist. Judgmental could mean critical. In sticking with the definition I first found when I went to Google, I will address my nature to be critical… perhaps excessively critical… when it comes to standards. While I am very impartial when it comes to listening and hearing people out before I make decisions, there is a part of me that is very judgmental when it comes to comparing someone else to myself. And to be honest, it is probably my absolute worst characteristic.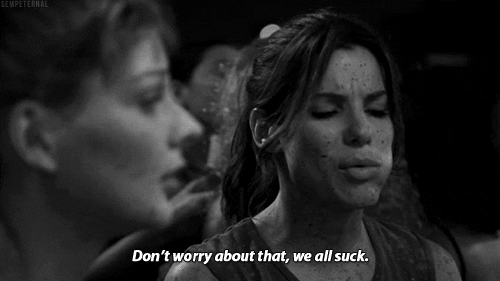 Ever since I was a small boy, I have had incredibly high standards for most things in my life. I've also allowed those expectations and standards to be applied to the people in my life, whether you are a close friend or family member, a colleague, or someone new I meet. Having high standards is a good thing most of the time. But unfortunately, I often set the standard so high that few, if any, can meet it. And we all know that leads to disappointment… and judgment. My philosophy had always been you should do what I want and I should do what you want. Whaaaat??????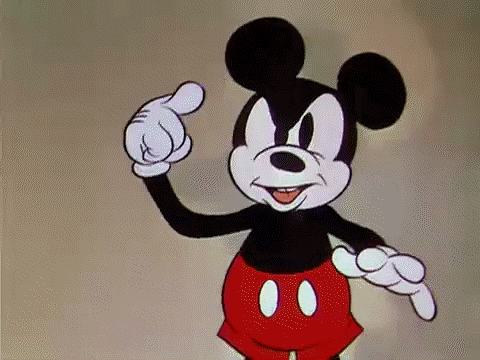 Over the years, I've whittled down this trait; however, many years ago, as the perfectionist I was (am?), I felt I could do no wrong and I was the best. I was not my school's valedictorian. I did not win major awards. So Captain Obvious should have known better. But when it came to behaviors… to being fair, kind, consistent, thoughtful, orderly, structured, engaged… I always thought I knew best. And I wouldn't stop there. In my head, never outwardly to someone, I'd silently judge others for not living up to those high standards and expectations. My thought pattern: "If I can do it this way, and I know better, so should you." What an A$$hole I could be!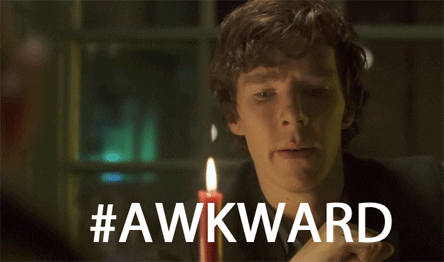 I'd like to say it was in the vain of wanting people to be the best, and maybe it is now; however, in the past, a small part of me was happy to know that I did something better and that I had achieved a higher sphere of thinking. Sick, I know. I'd slap myself for you, if I could. But in my defense, I really tried to do the right thing and be as good as I could be, and I also wanted everyone else to be that way, too. It wasn't purely a negative aspect… I was critical because I cared enough to want things to be right. Or "right" as in how I saw them. Wasn't always reality.
It certainly made things difficult for me. Relationships ended. Or never began. I'd meet someone, start talking, (s)he'd say something I thought was wrong and I was done. I'd judged the person over minutia.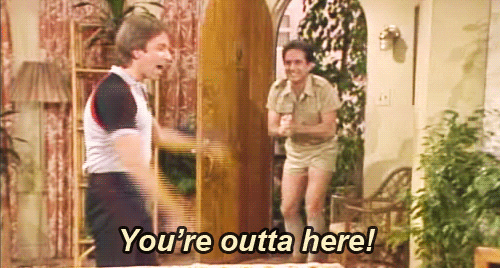 Perhaps he said he didn't like mystery books. Or she said she'd never go to Hawaii. Silly little things, snap judgment on my part… and I'd move on. And in a relationship, if the other person didn't have an equal level of contribution, or perhaps dated more people in the past than I had… I was super critical over the whole thing. Few could meet my standards.
My mother called me out for this a lot. She'd tell me I'd end up alone if I couldn't learn to be tolerant and forgive. If I couldn't be more open-minded about people's different ways of doing things. She'd throw 1 or 2 things at me that I'd done incredibly wrong or when I'd been foolish… helping me realize I wasn't all that perfect.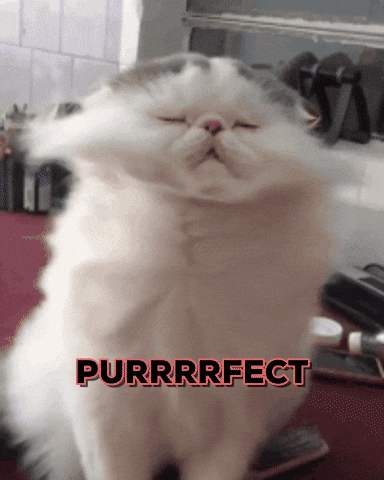 As the years have gone by, I am a lot less judgmental. But there's still part of me that will have an immediate reaction to something, and because it's different than what I believe or know, I am critical and judgmental of them or the situation. Admitting it has been good for me. Recognizing my faults has been helpful. Growing older can make you less sensitive over these things. In the end, I leave this post with one thought for which I could be judged.
Despite everything I'm saying and that I've learned, I am still judgmental over certain things. And as hard as I've controlled my thoughts and reactions, keeping them internal now, I am still embarrassed over it. But I am smart enough to know it is a small piece of who I am, and over time, it becomes less and less. Yet even more importantly, I am not a hypocrite — as there is no one I am more critical over than myself. And since I fairly dish out that judgment equally to myself and others, perhaps it's not so bad if I hold myself to the same standards as I hold everyone else:
"Be good people. Do unto others as you would want done on to you. Apply the Golden Rule."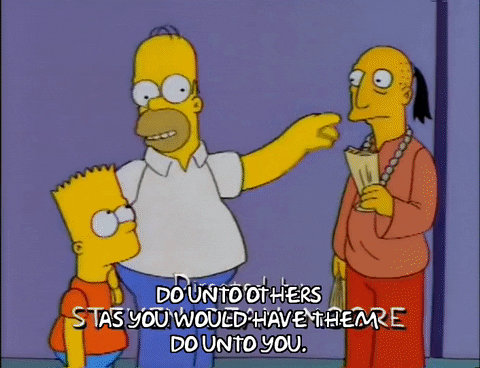 ————————————————————-
Sunday posts, the end of each week, have become a theme on This-Is-My-Truth-Now, often organized by groups of five (5) focused on interesting things about my life. I'm continuing the trend of the seventh day, ending the week on Sunday, as a list (we know I love them) that provides more in depth knowledge about me. Past weeks included:
Weeks 1 – 5: Primary ethnicity groups and nationalities
Weeks 6 – 10: A to Z Favorites
Weeks 11 – 15: Colors with an important meaning
Weeks 16 – 20: Cities I've lived
Weeks 21 – 25: Jobs I've held
Weeks 26 – 30: Top 10 entertainment options
Week 31: How to follow or contact me across all social media platforms
Week 32: How to help an artist with promotion
Week 33 – 37: Favorite Book Genres
Week 38 – 42: Holidays
Week 43 – 47: Objects I adore
Week 48 – 52: Favorite 365 Moments
About Me & the "365 Daily Challenge"
I'm Jay and I live in NYC. By profession, I work in technology. By passion, I work in writing. I've always been a reader. And now I'm a daily blogger. I decided to start my own version of the "365 Daily Challenge" where since March 13, 2017, I've posted a characteristic either I currently embody or one I'd like to embody in the future. 365 days of reflection to discover who I am and what I want out of life.
The goal: Knowledge. Acceptance. Understanding. Optimization. Happiness. Help. For myself. For others. And if all else fails, humor. When I'm finished in one year, I hope to have more answers about the future and what I will do with the remainder of my life. All aspects to be considered. It's not just about a career, hobbies, residence, activities, efforts, et al. It's meant to be a comprehensive study and reflection from an ordinary man. Not a doctor. Not a therapist. Not a friend. Not an encyclopedia full of prior research. Just pure thought, a blogged journal with true honesty.
Join the fun and read a new post each day, or check out my book reviews, TV/Film reviews or favorite vacation spots. And feel free to like, rate, comment or take the poll for each post. Note: All written content is my original creation and copyrighted to me, but the graphics and images were linked from other sites and belong to them. Many thanks.