Ten: the number of posts left in the 365 Daily Challenge — with HINTS about the future of my blog
It's time for my top ten (10) countdown of sorts… and as a preview, I will share all the remaining words below. They are not in any particular order, so it will be fun to see which pops up on the upcoming days. Be sure to read all the way until the end of this post where I will reveal a big hint about an upcoming segment on the post-365 blog.
Maple

Installment

Tips

Hoopla

Finale

Reprieve

WWtR

HealthyLiving

Titchy

Ten — Oops, I guess that's today!
***
So why ten? Isn't it a perfect score in some competition? Isn't it the first double digit number? It might be a lot of reasons, but I chose ten because it's the same number as a former title of my all-time favorite book, Ten Little Indians now known as And Then There Were None, by Agatha Christie. I love the concept of knocking things off lists, or a serial killer murdering people in a specific order (in movies or books!!!)… which is exactly why one of the new segments on my blog is going to be very closely aligned with the concept of 'mystery books' — take a gander at the bullets above as one of the remaining post titles contains your clue!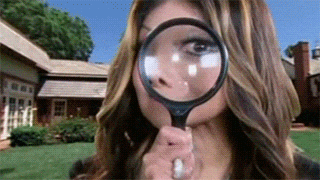 About Me & the "365 Daily Challenge"
I'm Jay, an author who lives in NYC. My debut novel, Watching Glass Shatter, can be purchased on Amazon @ http://mybook.to/WGS. I've always been a reader. And now I'm a daily blogger. I decided to start my own version of the "365 Daily Challenge" where since March 13, 2017, I've posted a characteristic either I currently embody or one I'd like to embody in the future. 365 days of reflection to discover who I am and what I want out of life.
The goal: Knowledge. Acceptance. Understanding. Optimization. Happiness. Help. For myself. For others. And if all else fails, humor. When I'm finished in one year, I hope to have more answers about the future and what I will do with the remainder of my life. All aspects to be considered. It's not just about a career, hobbies, residence, activities, efforts, et al. It's meant to be a comprehensive study and reflection from an ordinary man. Not a doctor. Not a therapist. Not a friend. Not an encyclopedia full of prior research. Just pure thought, a blogged journal with true honesty.
Join the fun and read a new post each day, or check out my book reviews, TV/Film reviews or favorite vacation spots. And feel free to like, rate, comment or take the poll for each post. Note: All written content is my original creation and copyrighted to me, but the graphics and images were linked from other sites and belong to them. Many thanks to their original creators.