Today's post will share the start of the polls for you to choose the books we will read each week. I've divided the Readathon into 4 separate weeks and polls. You'll get to choose the top 3 books you want to read each week, plus be able to submit something new (or tell me if I've put something in the wrong category). The winning books will be revealed on Sunday, July 15th to give us a few weeks to borrow, download or buy them wherever necessary, as well as let any participating authors begin to market and post about how to get their books. We will also have a few posts with a focus on children's literacy, reading challenges and opportunities for kids, and Q&A with children's authors.
I've had a few children's authors / bloggers offer to share books in giveaways or participate, or whom I've read and interacted with many times: Robbie Cheadle, Russ Towne and Maxine Sylvester. I've added only the books people have suggested to me before in the below pools, but we can keep adding books and updating our votes for the next 10 days as we see more options. What's listed now is just a beginning suggestion list. Without further ado, let's start adding to the list to vote on what we'll read.
***
***
***
***
***
Battle of the Books
A great idea by my friend and fellow writer at Creativia, Laurie Woodward, to help us think of other books or add them to the poll for voting… Check out Battle of the Books  and stay tuned for an upcoming post and more details that either Laurie or I will share. Some books listed here below…
For 4-6 Grades
Applegate, Katherine Crenshaw
Avi The Secret School
Bulla, Clyde Robert The Sword In the Tree
Cleary, Beverly Ramona the Pest
Clements, Andrew No Talking
DiCamillo, Kate The Tale of Despereaux
George, Jessica Day Tuesdays at the Castle
Gutman, Dan Honus and Me: A Baseball Card Adventure
Haddix, Margaret Peterson Running Out of Time ****
Harlow, Joan Hiatt Midnight Rider
Howe, Deborah Bunnicula: A Rabbit-Tale of Mystery
Kellogg, Steven Paul Bunyan
* Kline, Christina Baker Orphan Train Girl ***
Konigsburg, E.L. From the Mixed-up Files of Mrs. Basil E. Frankweiler
Korman, Gordon Slacker
***Lewis, C.S. Chronicles of Narnia: Lion, Witch, & the Wardrobe*****
Lewis, Gill Wild Wings
McMullan, Kate The Story of Harriet Tubman ***
Naylor, Phyllis Reynolds Shiloh ***
Park, Linda Sue The Kite Fighters
Sachar, Louis Sideways Stories from Wayside School
Seldon, George The Cricket in Times Square
Shahan, Sherry Frozen Stiff
Stewart, Trenton The Mysterious Benedict Society
Stone, Phoebe The Romeo and Juliet Code
Taylor, Theodore The Trouble with Tuck
Urban, Linda A Crooked Kind of Perfect
Weeks, Sarah Save Me a Seat
Wise, William Christopher Mouse: The Tale of a Small Traveler
Woods, Brenda Saint Louis Armstrong Beach
For 6-8 Grades
Black, Holly Doll Bones
Blos, Joan A Gathering of Days
Burnford, Sheila The Incredible Journey
Clements, Andrew The School Story
Corbett, Sue 12 Again
Cousins, Margret Ben Franklin of Old Philadelphia
Curtis, Christopher The Watsons Go to Birmingham
Cushman, Karen Midwife's Apprentice
Erskine, Kathryn Mockingbird
Flake, Sharon The Skin I'm In
Fox, Paula One-Eyed Cat
George, Jean Craighead Julie of the Wolves ***
Henkes, Kevin Protecting Marie
Holt, Kimberly Willis When Zachary Beaver Came to Town
Horvath, Polly Everything on a Waffle
Hunt, Irene Across Five Aprils
Korman, Gordon Swindle
Lawrence, Iain The Wreckers
Levine, Ellen If Your Name Was Changed at Ellis Island
Park, Linda Sue A Long Walk to Water
Paterson, Katherine Jacob Have I Loved ****
Paulsen, Gary Hatchet
Peck, Richard A Long Way from Chicago
Ryan, Pam Becoming Naomi Leon
Soto, Gary Taking Sides
Spinelli, Jerry Maniac Magee ****
Staples, Suzanne Fisher Shabanu: Daughter of the Wind
Taylor, Mildred D. The Road to Memphis
Tooke, Wes King of the Mound: My Summer with Satchel Paige
Voigt, Cynthia Dicey's Song
For High School
Freedman Out of the Darkness
L'Amour The Shadow Riders
Wells The Time Machine
Steinbeck The Pearl
Bronte' Wuthering Heights
Verne 20,000 Leagues Under the Sea
Hemingway Old Man and the Sea
O'Reilly Killing Lincoln
Guthrie The Big Sky
Monk-Kidd The Secret Life of Bees
*** PAST POSTS ***
Welcome to the Children's Books Readathon held in August 2018. Join in the fun to read between 8 and 12 books in August 2018 and share your reviews with the group. Don't worry about the count of books, as (1) you can read only the ones you want and (2) some are less than 25 pages! I've setup a dedicated page you can bookmark to see updates or any guidelines and target dates for the different weeks and winning books.
Overview
VOTE in the POLL (July 6th thru 13th, 2018)
Winning Books & Date to Read By

Picture Books – 8/4 to 8/10
Award Winners – 8/11 to 8/17
Young Adult – 8/18 to 8/24
Authors Who Blog – 8/25 to 8/31

Participating Blogs & Reviews

Dates above are Saturdays to kick off the start and reviews posted the following Friday
Please Note: All the details are being posted in early July, 2018… keep checking back regularly for more updates and details.
*** PRIOR POST DETAILS ***
Hi… So, I'm back from vacation and ready to plan the Children's Books Readathon. Given that there's less than 2 weeks before July is here, I'm wondering if August would be better to give us enough time to thoroughly plan the authors, books and posts. If you're interested in participating, please leave some thoughts in the comments on this post regarding:
Who wants to join?
Do you prefer July or August?
What children's books and authors should we read?
Are there any children's book authors who want to host (Q&A, offer giveaway, discuss your books, etc.) 1 of the 4 weeks to help promote their works?
Let me know by Sunday, June 24th and we'll see what we can get scheduled! Thanks.
***
What's that saying… "Idle hands are the…" Never mind. I'm apparently not content unless I'm dreaming and planning content for the upcoming months. It's not enough that I have two books I'm trying to market, still in the middle of the very successful and extraordinarily fun Agatha Christie Readathon, nor that I'll be out of the country for three weeks and still trying to finalize the initial posts for all three new blog segments I'm launching, but I decided today that I want to host another Readathon. When I thought through something that might appeal to a wider variety of readers and bloggers, as well as help offer some marketing and promotional opportunities for fellow authors, I feel in love with the idea of holding a "Children's Books Readathon" in July 2018.
If you're unfamiliar with the Christie Readathon, follow the link from the first paragraph. A group of fans and Christie-newbies held a poll to pick four (4) Agatha Christie books, then we read one each week in April and post a review on the last day of the week. Two down, two remaining so far… everyone can comment and re-blog, but we wanted to share our love the Grande Dame. I'm thinking of hosting these Readathons quarterly, but I've pulled together some ideas for one focused around Children's Books. Once upon a time, I went to school to become a teacher. I wanted to focus on middle school, and also majored in English, so I have read tons of children's books. I also wrote tons of curriculum and pulled together lots of teacher lessons for reading in the elementary school courses. Some thoughts below on how we could make this shine:
We read 2 or 3 children's books each week. It may sound like a lot, but they are relatively short and we all need a break from lengthy tomes. This may help some of us reach our Goodreads 2018 Reading Challenge goals!
We split the children's books into 2 categories:

A: Authors we read in the past that we'd like to share
B: Current authors with blogs we follow to help with promotion

We follow the same pattern with 6 days to read, 1 day to post.
We ask the current authors to share a post on my blog that everyone can also re-blog to help market their books. Maybe the authors will have a GIVEAWAY, offer ARCs of something new coming out, or some other fun promotion to make this interactive.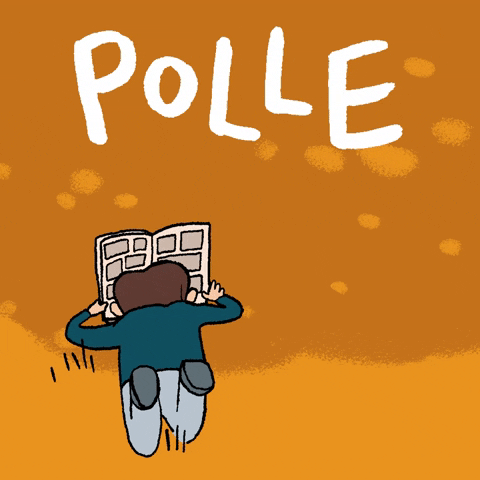 These are just high-level ideas. Everyone could share posts on award winners, picture versus chapter books, ways to engage kids in reading. I'm open to everything that highlights children's books and helps excite people to spread the word on our fellow bloggers and authors. Throw some suggestions out in the next two weeks. My goal is to wrap up a plan and get this scheduled and coordinated before I leave on vacation in mid-May. We'll hold a poll and vote on which books to read and review just like before. Target would be in July 2018 to give everyone (authors and readers) ~2 months to plan, purchase, read and prepare.
Who's in?