I'm very excited for today's launch of the second book in the Braxton Campus Mystery series. The book is called Broken Heart Attack and is available for purchase on Amazon in both electronic and physical print form. If you've already read the book, you can now leave a review on Amazon. If you've already bought it, it will download to your device today.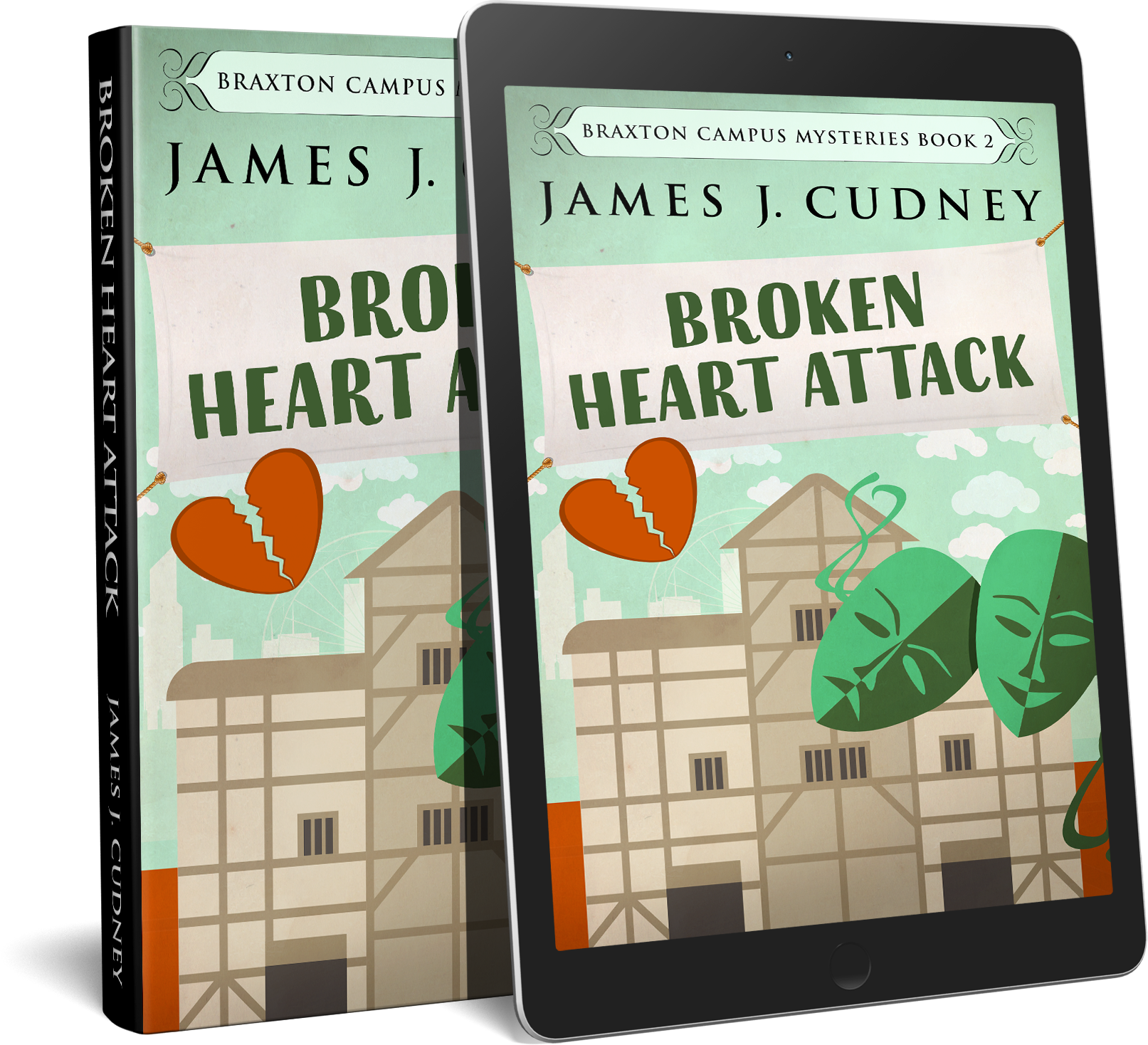 Description of Book
After an extra ticket becomes available to attend the dress rehearsal of Braxton's King Lear production, Kellan tags along with Nana D and her buddies, sisters-in-law Eustacia and Gwendolyn Paddington, to show support for the rest of the Paddington family. When one of them appears to have a heart attack in the middle of the second act, Nana D raises her suspicions and asks Kellan to investigate who killed her friend. Amidst family members suddenly in debt and a secret rendezvous between an unlikely pair, Kellan learns the Paddingtons might not be as clean-cut as everyone thinks. But did one of them commit murder for an inheritance? Kellan's back in his second adventure since returning home to Pennsylvania. With his personal life in upheaval and his new boss, Myriam, making life difficult, will he be able to find a killer or will he get caught up in his own version of stage fright?
***
If you can also add the book to your Goodreads TBR via the link below.
If you haven't read the first book, you can purchase the electronic or physical print format of the book through Amazon. While they can be read stand-alone, given the cliffhangers in the first book, Academic Curveball, and the introduction to the world of Braxon Campus, it might be better to read them in order. The third book, Flower Power Trip, is currently in draft form with a target release of the first quarter in early 2019.
***
Stay tuned for upcoming release information for Broken Heart Attack over the next two months. We will have several exciting marketing campaigns including:
Book Blog Tour — Academic Curveball (1/6 thru 1/15)
Book Blog Tour — Broken Heart Attack (1/16 thru 1/25)
Clues & Adventures to win prizes
ARC Reading Opportunities
Giveaways
Author Interviews
More!