Day:
December 9, 2018
Welcome! I'm the final stop today on the blog tour for a new book titled The Psychology of Time Travel by Kate Mascarenhas. A few key facts about the book before I share my review and other information about the blog tour:
Format: Hardcover, 336 pages
Publication Date: February 12th 2019 by Crooked Lane Books
Genre: Science-Fiction, Mystery
Perfect for fans of Naomi Alderman's The Power and Margot Lee Shetterly's Hidden Figures comes The Psychology of Time Travel, a mind-bending, time-travel debut.
In 1967, four female scientists worked together to build the world's first time machine. But just as they are about to debut their creation, one of them suffers a breakdown, putting the whole project—and future of time travel—in jeopardy. To protect their invention, one member is exiled from the team—erasing her contributions from history.
Fifty years later, time travel is a big business. Twenty-something Ruby Rebello knows her beloved grandmother, Granny Bee, was one of the pioneers, though no one will tell her more. But when Bee receives a mysterious newspaper clipping from the future reporting the murder of an unidentified woman, Ruby becomes obsessed: could it be Bee? Who would want her dead? And most importantly of all: can her murder be stopped?
Traversing the decades and told from alternating perspectives, The Psychology of Time Travel introduces a fabulous new voice in fiction and a new must-read for fans of speculative fiction and women's fiction alike.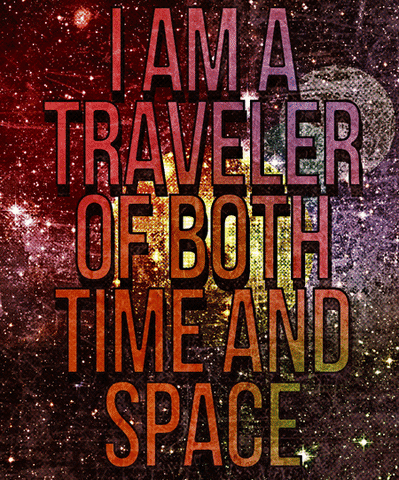 ***
My Review
The Psychology of Time Travel by Kate Mascarenhas
My rating: 4.25 of 5 stars
Time travel is a complex subject. From my childhood days of reading 'The Time Machine' by H. G. Wells and watching the movie 'Back to the Future' to my adulthood escapes into devouring several new books about the topic, it's been prevalent all my life. Often the theme focuses on 'what would you change about the past' and 'what happens if you alter reality.' While those ideas are covered in Mascarenhas' novel, the Psychology of Time Travel also focuses on exactly what the title implies — the psychological [and physical] impacts on people who have traveled through time. It's a fascinating topic handled quite adeptly and set against a backdrop of drama in which readers learn very early on, someone has been murdered… yet we don't know who it is!
I'll say from the beginning, I enjoyed this story immensely but I also recognized it's not the kind of book where you'll understand everything all in one read. Perhaps I'm not smart enough, but there were so many moments where I found myself trying to determine exactly what could've happened to lead to the woman's death. As the layers of this onion peeled away, scenes from a seventy-year period became clues about the murder. But the part that keeps you analyzing every little aspect of the story is not only (1) who is the woman, but (2) what time period is she from! That's what makes it such a clever and intriguing story. At several points in the book, characters meet themselves in different decades of their lives, and they also live exclusively in another decade rather than the one they should be living in. So… if you're smart and intuitive, you'll be totally enthralled no matter what. If you're like me (whatever that means), forget some of those boundaries and rules… and enjoy the novel as a thoroughly wonderful mystery and a discovery of how people change throughout time.
One of the best parts of the book is the connection I felt with most of the characters. Whether it was the girl who found the body in a museum where she worked, or the determination of a scientist who had a bit of a breakdown trying to force her way back into the time travel program, Mascarenhas offers heavy emotions and painful actions to depict all the ways someone can be hurt. How can one woman be so cold to turn her back on a friend just because it might hurt the time travel program? How can another sabotage science for personal gain? Do you let someone do something you fear just because you know they'll be hurt even if they don't? The book tosses out more questions than answers at times, but honestly… some of those answers are probably up to interpretation by a reader and each individual personality. This is where the psychological aspects come into play. We're all going to read this book differently because we all identify with life experiences differently.
As a mystery, it's non-traditional. An amateur sleuth or a detective is not trying to solve the murder; this approach is not the forefront of the story. The answers unfold as we see what happens over time to several characters who ask questions in different time periods. It's a cool concept, and it helps the author focus on many other brilliant parts of these women's lives. For example, romance… a girl falls in love with one of these women, but they're nearly 40 years apart in age — except when you travel to different time periods, that's no longer true. Another example, a woman yearns to help those who are being hurt by time travel, but she doesn't know how to fix it other than do something illegal. In time, we see how all these events are connected and encourage the dramatic standoff that leads to someone's death.
The writing is great. The characters are all flawed but you root for them even when they do something wrong. Well… maybe not one of them who just irritated me non-stop once I learned she wasn't as nice as she appeared to be. A villain is necessary, so it's not anything negative about the book. It's actually something well done by Mascarenhas because you love to hate this woman. I wanted to shake her until the truth came out. It's fantastic when a writer can evoke such emotion from a reader. All this said, I end up giving the book 4.25 stars. So much of it was beautiful and engaging. A few parts were overly complex and left out a few things that might have made the whole story even more connected and immersive. I'd definitely read future works from the author.
***
About the Author
Kate Mascarenhas is a writer.
Born in 1980, she is of mixed heritage (white Irish father, brown British mother) and has family in Ireland and the Republic of Seychelles.
She studied English at Oxford and Applied Psychology at Derby. Her PhD, in literary studies and psychology, was completed at Worcester.
Since 2017 Kate has been a chartered psychologist. Previously she has been an advertising copywriter, bookbinder, and doll's house maker. She lives in the English midlands with her partner.
Her new novel, The Psychology of Time Travel, will be published by Head of Zeus in August 2018.
What an amazing fabric!
***
Who Else is on the Blog Tour?
The tour has nine (9) stops and you can see the blog names listed below. Stop by to check out everyone's opinions or to enter the giveaway contest and win a free copy…
I hope you enjoyed stopping by my blog to be part of this fun tour. Many thanks to Sarah @ Crooked Lane Books for including me in this opportunity. I've come to love Crooked Lane as a publisher and read many of their books. It's been a blast… can't wait until my next tour with them in early 2019. Tell me what you thought of the blog tour, the review, and whether you're gonna read this book! Only time will tell, I suppose… right?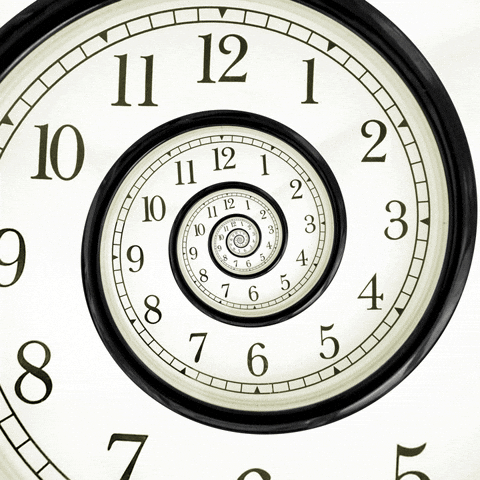 About Me
For those new to me or my reviews… here's the scoop: I'm Jay, an author who lives in NYC. My stand-alone novels, Watching Glass Shatter and Father Figure, can be purchased on Amazon as electronic copies or physical copies. My new book series, Braxton Campus Mysteries, will fit those who love cozy mysteries and crime investigations. There are two books: Academic Curveball and Broken Heart Attack. I read, write, and blog A LOT on this site where you can also find all my social media profiles to get the details on the who/what/when/where and my pictures. Leave a comment and let me know what you think. Thanks for stopping by. Note: All written content is my original creation and copyrighted to me, but the graphics and images were linked from other sites and belong to them. Many thanks to their original creators. Follow my blog with Bloglovin.