Day:
August 4, 2019
August is a big month! All of my books will be discounted for a few days at some point. This week, it's Watching Glass Shatter, my debut 2017 novel about a family drama imploding from a bounty of secrets. Download here for only .99 from 8/4 thru 8/8.
Book Overview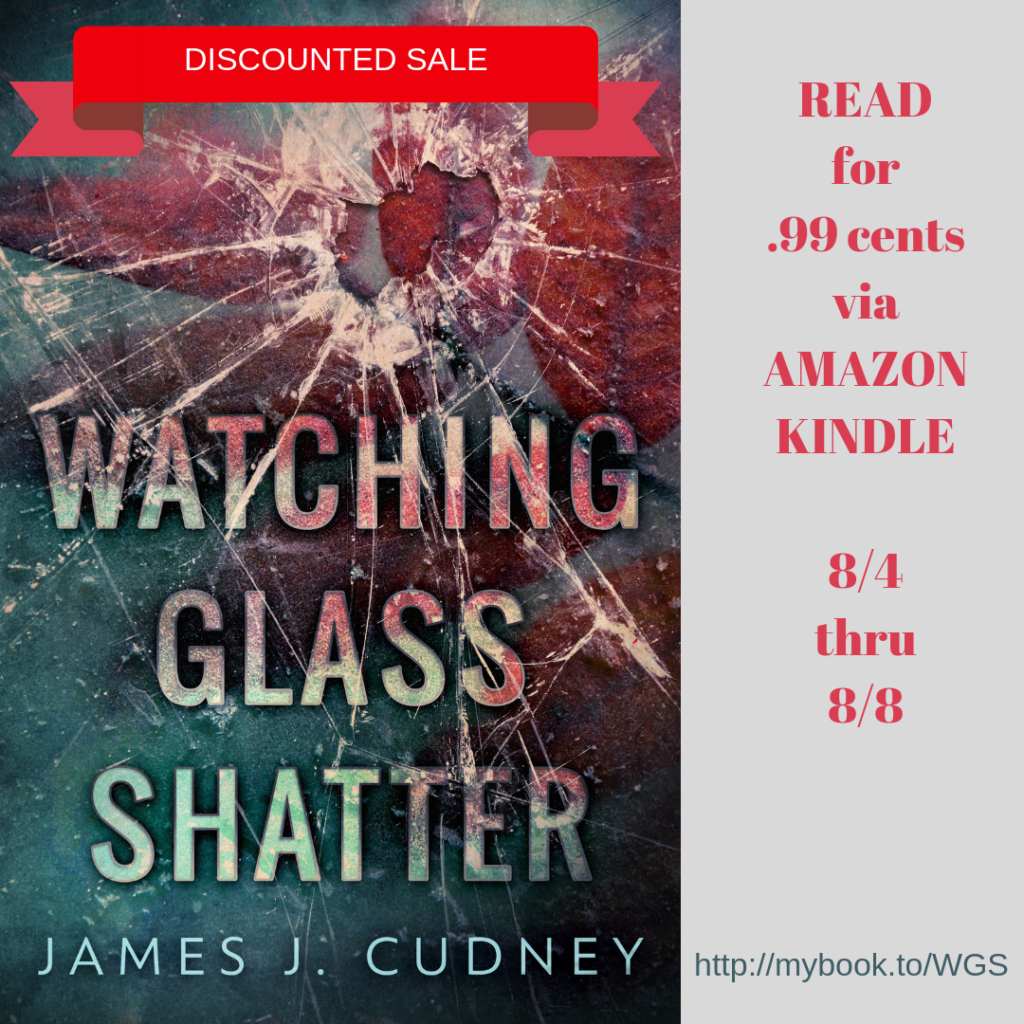 After 40 years of marriage, Olivia Glass thought she could handle the unexpected death of her husband. But when Ben's will reveals a life-altering secret, she suffers a blow no widow should ever experience.
Olivia learns that she gave birth to a baby who later died in the nursery. Instead of telling his wife what happened, Ben switched the child with another. And as if that's not enough, Ben's will doesn't reveal which of their five sons is truly not hers.
While an attorney searches for answers, Olivia visits each of her sons to share a final connection before facing the truth that will change their family, and discovers that each of them has been harboring a painful secret, just like their father.
Olivia challenges herself to re-assemble and save their relationships. But will the secrets destroy their family beyond repair?
Blog Tour
The book went on a 17-day blog tour at the end of 2017. You can read all posts via this one location by clicking here.
Radio Interview
The author was a guest on the Artist First radio segment on Tuesday, November 14th from 6 to 7pm. To listen to the recorded 1-hour broadcast for news on the book and author, click here.
Book Reviews & Interviews
In addition to Goodreads and Amazon, you can find a central link to some very fun and in-depth book reviews and author interviews here.
Get to Know all 5 Sons and Their Parents
About Me
For those new to me or my reviews… here's the scoop: I'm Jay, an author who lives in NYC. My stand-alone novels, Watching Glass Shatter and Father Figure, can be purchased on Amazon as electronic copies or physical copies. My new book series, Braxton Campus Mysteries, will fit those who love cozy mysteries and crime investigations but with a twist. There are five books: Academic Curveball, Broken Heart Attack, Flower Power Trip, Mistaken Identity Crisis, and Haunted House Ghost. I read, write, and blog A LOT on this site where you can also find all my social media profiles to get the details on the who/what/when/where and my pictures. Leave a comment and let me know what you think. Thanks for stopping by. Note: All written content is my original creation and copyrighted to me, but the graphics and images were linked from other sites and belong to them. Many thanks to their original creators. Follow my blog with Bloglovin.