My Writing
I met a new blogger this week who had provided some feedback and a fantastic review of my book, Watching Glass Shatter. A few days later, she surprised me with a really thoughtful and analytical set of questions about how some of the characters handled change in the book… in particular the growth of Olivia, in how she accepted all that happened around her, comparing it to how someone may have handled it 80 years earlier… These are the types of conversations that make me so happy I took a chance on writing a book and connecting with bloggers around the world. This is a must check-out post. I'm confident you'll find someone new to follow. Thank you, Michelle @ ReadingMinds. Read more via Book Inspired Musings
I've been blessed with some amazing book reviews, interviews and blog posts from so many amazing bloggers. It's always humbling when I stumble into one that I had no idea was being prepared, nor could have expected the approach the blogger had taken. Today, Vanessa @ Food in Books surprised me by showcasing 'Watching Glass Shatter' on her blog, where she baked a mouthwatering quiche to accompany her review on the book. For those that haven't read the novel yet, this has a very strong connection to a critical scene that helps readers truly understand what's going through a primary character's mind. You can read the original post via Watching Glass Shatter by James J. Cudney — I HIGHLY encourage you to drop by to see the pictures, recipe and connections she made to a scene in which Olivia and Diane discuss life after Ben's death. Vanessa's insight on the kitchen and nook setting, reflecting who Olivia is, astounded me!
And after you read this wonderful post she wrote on me, and crave the quiche in the pictures, you must search her site for all the other books and meals she's recreated. I make quiche a few times a month, but now I need to try this new recipe. What a unique concept from a talented lady!
Note:  The featured image in my post (also above) is from Vanessa @ Food in Books. I borrowed her photo and must give her full credit for it: I wanted to connect our two posts together thru the picture.
Check out this wonderful post via The Authors Bookshelf – James J. Cudney @jamescudney4 by the amazing Claire @ BrizzleLass Books – I was a guest on her blog this week! Below is the picture I shared with her of my bookshelf… I've had it for about ten years, originally purchased in San Francisco in 2017 prior to my move back to New York City.
If you are unfamiliar with Claire or her website, please find the time to stop by… even if you're tired of hearing about me! She's had several other bloggers and authors as guests on her intriguing site (recently re-designed), plus she reviews books nearly every day. She's primarily a fantasy and romance reader / reviewer, but branches out to other genres when she connects with new authors. Claire's the real deal! She works in the industry, is connected, and knows exactly how to share ideas on success. Truly one of the more prolific bloggers and social media gurus I've met! A must-stop-by please. 🙂
I've created an Amazon Giveaway for my novel, Watching Glass Shatter. You can enter at the link below to win a Kindle edition before January 17th. All you need to do is tweet about the book. Details @:
https://giveaway.amazon.com/p/bda57ab492b95af9?ref_=pe_1771210_134854370#ts-dei
Book Description
Watching Glass Shatter was published on October 8th, 2017 and is available for purchase in both electronic and physical print form. It has 300+ reviews, averaging 4.7 on Amazon & 4.3 on Goodreads in a 5 point scale.
The wealthy Glass family lost its patriarch, Benjamin Glass, sooner than expected. Benjamin's widow, Olivia, and her 5 sons each react to his death in their own way while preparing for the reading of his will. Olivia receives a very unexpected confession from her late husband about one of their sons that could shatter the whole family.
Prior to revealing the secret to her children, Olivia must figure out which boy Ben refers to in the confession he left her in his will. While the family attorney searches for the mysterious Rowena Hector whom Ben says holds the answers, Olivia asks her sons to each spend a week with her as she isn't ready to let go of the past. When Olivia visits her sons, she quickly learns that each one has been keeping his own secret from her. Olivia never expected her remaining years would be so complex and life-altering, but she will not rest until her family is reunited after Ben's untimely death.
We all need family. We all want to fit in. We're all a mix of quirky personalities. Will Olivia be able to fix them or will the whole family implode? What will she do when she discovers the son behind Ben's secret? Check out this ensemble cast where each family member's perspective is center stage, discovering along the way who might feel the biggest impact from all the secrets. Through various scenes and memories across a six-month period, you'll get to know everyone, learning how and why they made certain decisions. Welcome to being an honorary member of the Glass family where the flair for over-the-top drama pushes everyone to their limits.
You can see sample chapters and descriptions at: https://jamesjcudney.com/
Buy the Kindle version from Amazon
Buy the paperback version from Amazon
Blog Tour
The book went on a 17-day blog tour from 11/5 thru 11/21. You can read all posts via this one location by clicking here.
Radio Interview
Jay was a guest on the Artist First radio segment on Tuesday, November 14th from 6 to 7pm. To listen to the recorded 1-hour broadcast for news on the book and author, click here.
Book Reviews & Interviews
In addition to Goodreads and Amazon, you can find a central link to some very fun and in-depth book reviews and author interviews here
2018 Short Story Collection
Polls closed on 11/20 and you selected ETHAN as your favorite character. He will be the focus of the first published short story in the 2018 collection (March 2018)
Sequel
A 2018 sequel for Watching Glass Shatter was announced; it's too hard to let go of the Glass family — they have many more stories to share. More information on launch timing to be available in early 2018.
I'm happy to report everything is on schedule for Father Figure to be released in early 2018 (by March). Discussions with the publisher will begin after the Thanksgiving holiday to set the publication date and begin considering book covers. Below is the current status of this novel:
Editing Round 2 (November 2017)
All editing has been completed. After the first round of beta reading at the end of September, I removed/re-structured about 20% of the content and added 20% new or enhanced story arcs. The novel is stronger and more powerful in the current version, but it is not yet finished.
I have added more mystery and suspense to the beginning of this work, but I think it may need a little more splash to immediately pull in readers. I'll decide next week once I finish a read-thru.
Next Steps (December 2017)
Over the next week, I plan to read the book aloud to myself, making notes and correcting anything that sounds awkward or needs some minor adjustments. The target is to be complete on Friday 12/1 — one week from today.
I will prepare an overview for a group of 5 to 8 beta readers for a second read-thru. I will have a series of questions plus a list of a few things I am still considering changing. I want to get both sets of feedback before I finish the final version for proofreading. Beta readers will have from 12/1 thru 12/10 to read the book and provide feedback.
Once I have all input, I will make final revisions and send the book off to an editor and the publisher to design the cover and provide any final input. The target is to complete the final version from 12/11 through 12/31.
What's on the author's mind?
I need to select the beta readers. I am 'starting from scratch' with the next read-thru meaning I am not automatically sending it to the group who read the September version. If you are interested, let me know and we can discuss. I want to get a broad range of feedback, but it also needs to be fairly detailed, constructive, and analytical. I received good feedback in the first round, but I'm pushing harder in this next round to truly get to the heart of the book and determine what if anything is not working.
It's a good feeling to see the growth in my writing since 'Watching Glass Shatter' was written almost one year ago. My style has evolved in a few ways, ranging from a bit less wordy to a stronger voice with each character. Having fewer characters to work with provided an opportunity to reach deeper into each person's emotions; I'm hoping there is a more intense connection with readers in this novel. In Watching Glass Shatter, they were all relatively good people, despite a few annoying habits and secrets. In Father Figure, there's a fair balance of good versus evil in our new characters, and well… it's too early to say much, but I'll certainly reveal…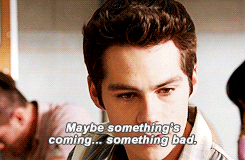 I appreciate everyone's input and feedback. Thank you and have a great weekend!
_____________________________________________________________________________________
Summary of Father Figure (only read if you're new to the book)
Amalia Graeme, sheltered and abused for most her life in Mississippi, longs to escape her difficult family and small hometown in 1984. When her older brother returns with his best friend, Amalia is tempted to have her first experience with a boy that summer. As they head off to college for her first year and his senior year, she begins to learn about life and love, battling her loss of innocence with the attraction she's developed to an older professor. After she suffers a few personal tragedies, Amalia is forced to head back home, uncertain how to handle the permanent impacts on her life and future. No matter where she turns, someone or something always takes away her possibility of hope.
Brianna Porter is desperate to discover the purpose of her life, develop confidence in who she is, accept the consequences of who she has fallen in love with, and discover her father's identity. Set twenty years in the future in New York City, there's a connection between these two women's stories that is about to be discovered. As Brianna stumbles upon her mother's old journal, she learns a shocking secret about her father, rocked by a truth that could completely change the future. It may be too late to deal with the impacts of unleashing a history that was meant to stay buried for many reasons. When it leads to someone's death, Brianna must come to terms with the choices she's made and what is left of her own future.
About Me
I am an author who recently published his debut novel, Watching Glass Shatter, which has been well received my readers. I am writing my second novel, Father Figure, with plans to finish and submit it to a publisher in December, 2017. As part of the process to engage with my fans and followers, I am publishing a regular status on the progress of this second book. For a description of this book, check out the post where my fans voted for this book as my second novel.
Beyond these two books, I have a number of short stories, poems and other novels in various shapes and forms. I also read A LOT. First the book review goes on Goodreads, and then I send it on over to my WordPress blog at https://thisismytruthnow.com, where you'll also find TV & Film reviews, Tags, Awards, Age/Genre/Book Reads and Author Alerts, as well as the revealing and introspective 365 Daily Challenge.
You can also access my social media profiles to get the details on the who/what/when/where and my pictures. Leave a comment and let me know what you think. Vote in the poll and ratings. Thanks for stopping by. Note: All written content is my original creation and copyrighted to me, but the graphics and images were linked from other sites and belong to them. Many thanks to their original creators.