birthday
Purpose: the reason for which something is done or created or for which something exists
This morning has been different, but I expected it to be. W needed to get back to work today, and with Ryder gone, it means I'm alone in the apartment for the first time. Between the silence, frequent memories and constant head shake when I realize I don't need to give Ryder his pill, check the water bowls, let him outside or look for him between my feet as I wander around, I'm lost this morning. I felt it the most when I sat on the couch with a cup of coffee and began reading through overnight email. It's part of the process and I understand it takes time to figure it all out. I question the purpose of taking away such a lovable member of my family too many years too early. Part of what I am struggling with today is the realization that my life will be different. When I left my corporate position over a year ago, I felt like I had less of a purpose than I did previously. I no longer needed to leave the apartment on a certain schedule, nor did I have a deliverable due to a boss or an organization to support. With Ryder gone, there's one less thing I am responsible for, which has made me question my own purpose again.
It's mostly in that no one truly needs me or my attention in the same way they did before. As an author, my deadlines are generally my own, which can be positive and negative. I still have milestones to reach, networking to do with fans and followers, and stories to tell, but they are because I want to and choose to focus on these tasks — not because someone tells me I have to do it, or because I am a caregiver. I'm not ready to pick up my second novel, Father Figure, and begin wading through the beta reader feedback I received last week; that is the next step on this book. I will not meet my February goal to have it with the publisher to begin their launch process, but that's okay and I can re-adjust my schedule to fit what will work for me right now. There is one thing I can and need to do when it comes to fleshing out my purpose. And that's the 365 Daily Challenge.
When I began this daily blog challenge on March 13th, 2017, it was 365 consecutive days to post a characteristic about myself, ending on March 12th, 2018. After a few months, the daily blog challenge evolved to include my connections with other people (author alerts and spotlights), interesting news about my novel, or lists that we could all debate. It seems the daily blog challenge will need to evolve once again, as I missed 5 consecutive days of blogging while supporting Ryder and grieving his loss. But I'm okay with the change and in no way do I feel like I didn't follow the course I set for myself back when this started. As I thought about it over the weekend, it became clear how to pull this back together. I could double up posts, but in full disclosure, the next few days or weeks are going to be difficult to focus on strong, quality content; one post per day is quite enough. Thus, I've found a solution that works for me.
I'm going to extend the daily blog challenge by 5 days, which means it will now end on March 17, 2018. In a way, this is more ideal. This challenge was born out of all the major changes going on in my life at the time — leaving a job, publishing a book and turning 40. My 41st birthday is March 18, 2018. With the new end date being the day before my birthday, it's a fitting way to end one year (plus 5 days!) of introspection into who I am. As I wind down in those last few weeks in March, I will reflect back through the year on this journey; everything from Ryder's Rants to the Author Alerts, the lists of things that described who I am to the stories I've shared about my life. My goals are still front and center, and the extra five days provides me a way to jump into the next year of my life with so many positive changes and friendships. It also gives me a chance to work through my grief and find the best path for my future — to find my purpose.
Thank you to everyone for their support and guidance the last few days (and the last ten months)… and believing in me and this 365 Daily Challenge — plus five!
About Me & the "365 Daily Challenge"
I'm Jay, an author who lives in NYC. My debut novel, Watching Glass Shatter, can be purchased on Amazon @ http://mybook.to/WGS. I've always been a reader. And now I'm a daily blogger. I decided to start my own version of the "365 Daily Challenge" where since March 13, 2017, I've posted a characteristic either I currently embody or one I'd like to embody in the future. 365 days of reflection to discover who I am and what I want out of life.
The goal: Knowledge. Acceptance. Understanding. Optimization. Happiness. Help. For myself. For others. And if all else fails, humor. When I'm finished in one year, I hope to have more answers about the future and what I will do with the remainder of my life. All aspects to be considered. It's not just about a career, hobbies, residence, activities, efforts, et al. It's meant to be a comprehensive study and reflection from an ordinary man. Not a doctor. Not a therapist. Not a friend. Not an encyclopedia full of prior research. Just pure thought, a blogged journal with true honesty.
Join the fun and read a new post each day, or check out my book reviews, TV/Film reviews or favorite vacation spots. And feel free to like, rate, comment or take the poll for each post. Note: All written content is my original creation and copyrighted to me, but the graphics and images were linked from other sites and belong to them. Many thanks to their original creators.
Ronaldo: Rudi's Birthday Extravaganza, the third in an adorable children's picture book series, written in 2017 by Maxine Sylvester, is another winner.
Book Review 
In this edition, Ronaldo's best friend Rudi hurts his hoof, but won't go to the doctor to heal it. Rudi's mother enlists Ronaldo to help trick Rudi into the office visit, which leads to even more hilarity and conflict. Along the way, Ronaldo picks up a side job to help earn some money for a new flying class, but after Rudi's dad runs into money issues, he's unable to attend. When it comes time for his birthday party, it's up to Ronaldo to find a way to cheer up a very sad Rudi. And boy does he find a way!
The creativity in this series is magnificent. Not only do you have a wonderful family and village full of reindeer, but you have tons of great locations, events and themes. Children easily learn how to interpret a range of feelings, from conquering fears of the doctor to not having enough money to go to a special class. It's a realistic lesson built into a cute set of characters, full of charm and emotion. Adding to the great story are beautiful drawings filled with humor, detail and imagination. I enjoyed the bakery setting in this edition, almost wanting to taste some of the delicious looking and sounding carrot cakes. They can probably be enjoyed by humans, too… right? 🙂
I applaud Maxine Sylvester for creating such a lovable series — a perfect gift for someone's birthday or the holidays. If you love animals and fun in the snow, this is a must read!
About Me
For those new to me or my reviews… here's the scoop: I'm Jay, an author who lives in NYC. My debut novel, Watching Glass Shatter, can be purchased on Amazon. I write A LOT. I read A LOT. And now I blog A LOT. First the book review goes on Goodreads, and then I send it on over to my WordPress blog at https://thisismytruthnow.com, where you'll find the revealing and introspective 365 Daily Challenge – words and humor. You can also find all my social media profiles to get the details on the who/what/when/where and my pictures. Leave a comment and let me know what you think. Thanks for stopping by. Note: All written content is my original creation and copyrighted to me, but the graphics and images were linked from other sites and belong to them. Many thanks to their original creators.
Follow my blog with Bloglovin.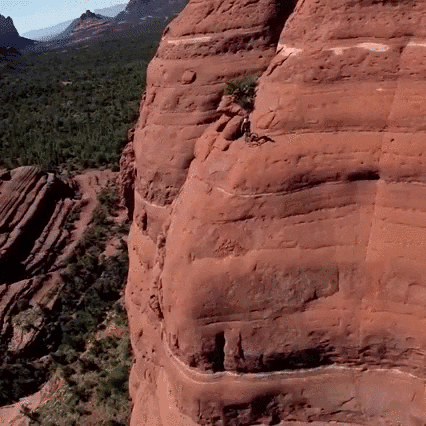 Where did I go?
When did I go?
5 days, 4 nights in mid-March 2017
Weather was great

70 degrees in the daytime, 50 degrees in the evening
1 day of rain (very unusual), so we did a lot of site-seeing in the car
Who did I go with?
Why did I go?
We both turned 40 in March and wanted a little celebratory get away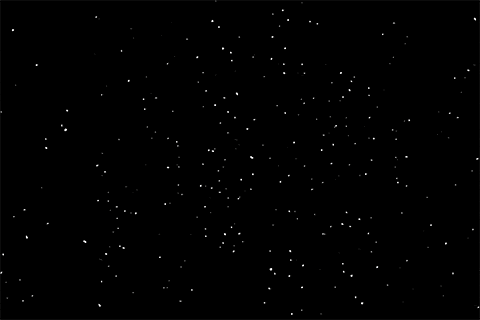 I hate hot weather so it had to be somewhere cool to comfy
Relaxation
I'd only been briefly once, about ten years ago during a cross-country drive trip. He'd never been before and wanted to see the area.
What did I do?
Wednesday

Arrived at the hotel around 9:15pm
Had dinner and went to sleep

Thursday

Since it rained, we drove around and checked out various views and sites.

Cathedral Rock
Oak Creek Canyon
Tlaquepaque Arts and Crafts Village

Spa Time! Facial and Massages. We went to the spa at the hotel. The services were good, and the facility was clean. But it wasn't as relaxing as it should have been. With so much nature and sweeping views, they should have had it outdoors or at least somewhere that made you feel like you were out in the open.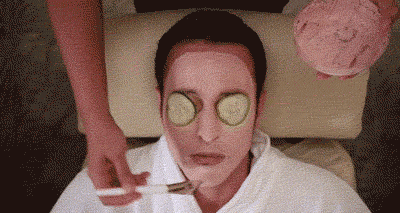 Friday

Historic Tour of Jerome, Arizona via http://www.toursofjerome.com/

Van with AC picked us up and drove around for 5 hours to Jerome, Clarkdale and Cottonwood towns. It was an old mining area that was very profitable until the 1950s when people just started abandoning it due to poor quality, conditions and lack of money.
Jerome was a famous ghost town where you can take a tour of all the ghost sightings. It also was a city of brothels! We visited one. Relax – it was no longer in operation. I'm not confessing to anything here. 😛
Clarkdale was founded by Senator William Andrews Clark, a transplant from Montana who helped build out the mining facilities and railroads. The family was also very prominent in Nevada (Clark County) where Las Vegas stands.
Cottonwood was a beautiful town full of great tourism and a lot of history.
Wine Tasting… had a few good wines. We tried to buy some but they won't ship again until November when it's cooler. What a shame!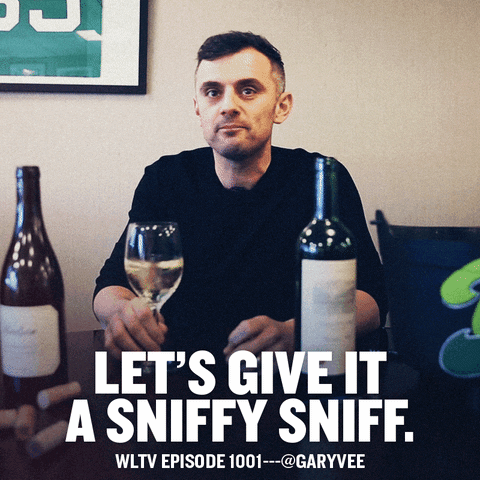 Saturday

Chapel of the Holy Cross – a beautiful church built into the landscape
Saturday

Verde Canyon Train

5 hour train trip with breath-taking views
On-board appetizers and drinks
Was an amazing experience as you have an outdoor car, tour guides, a few stop… felt like a little tour of history as the area is rich with famous explorers, founders and the birth of the West.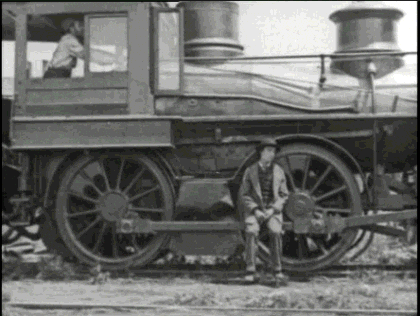 What didn't I do that I should have?
Jeep Tours of the area – drivers take you everywhere!
Helicopter Tours of the area – what a view!
Las Vegas: Two hours away, but would be an all-day trip
Flagstaff: An hour away, but couldn't squeeze it in
Interesting Info
Sedona is a Dark Sky Community, meaning they have very little if any traffic lights so that the beauty of the night sky shines through without interruption. You see so many stars and across long distances.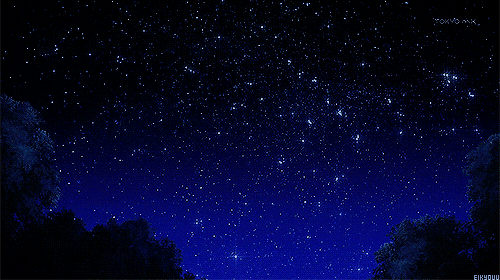 It's the land of the traffic circle! Every day, the trip from the hotel to the parts of Sedona we visited had at least 20 traffic circles. After the first day, we became experts at the proper merging positions.
Always make reservations! The first two nights, anywhere we went, the wait time was for 90 minutes for a table. I can get a table at a fancy NYC restaurant quicker than that without a reservation. Shocking!
Restaurants
Wednesday

At the hotel bar as it was so late

Thursday

Lunch – Nick's in West Sedona. Basic American diner, but had a solid brunch!
Dinner – At the hotel restaurant as everything else was closed… but was still good food and we could have a lot of drinks without having to drive anywhere. Had tried to get into the Mexican restaurant but the wait was too long! Prickly Pear Margarita!!!!

Friday

Lunch – At Grapes in Jerome. Part of it was included in the bus tour. Was a really great restaurant.
Dinner – Mariposa, a Latin / Spanish restaurant on the top of a hill with valet car service only, where Chef Lisa Dahl dreams up savory cuisines. Beautiful building with so many glass windows and tall ceilings. And she followed me on Instagram after I posted about her restaurant!

Saturday

Lunch – On the Verde Canyon Train, we grabbed some appetizers. Nothing big or fancy. We knew we had a dinner we were looking forward to.
Dinner – Cress on Oak Creek at L'Auberge. It's now one of my favorite restaurants. We ate outside along the banks of stream at 9pm with a few spotlights and candles, a heat lamp and rushing water about us. Excellent food. Expensive 3 or 4 course meal, but well worth it.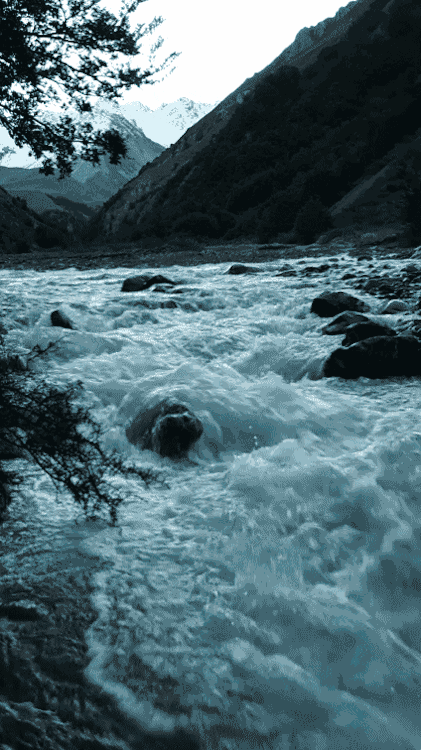 Hotel
Hilton Bell Rock just outside of Sedona. I didn't realize it was about 15 minutes away from Sedona, which meant a little extra driving every day. But it was a great hotel.
Spa, Pool, Fire Place in room, Restaurant and Bar on property
Very friendly and informative staff

Not enough coffee in the room… and always decaf! 😦

Parking was a little tight, as we didn't get back until after 10 each night and many of the spots were taken. So we parked in the furthest lot. Oh well! Walking is good for you.
Transportation
Trip to Sedona

I took an American Airlines (AA) flight out of NYC's JFK Airport and arrived in Phoenix's Sky Harbor Airport at 6:30 pm. It was a direct flight, about 4 1/2 hours to fly.
Once you arrive at the airport, you take a shuttle bus to the car rental facility, which is at least 15 minutes away. That was a surprise!
Rented a mid-size car at Alamo for about $60 per day. They were super-friendly and sent us on our drive to Sedona.
In hindsight, it would have been better to arrive during the daytime in order to enjoy the view on the 2 hour drive, as it was dark and we were unable to see the beautiful red rock mountains. We did on the drive back tho!

Trip Home

Drove from Sedona early in the morning back to Phoenix. No traffic, about 2 hours. Dropped the car off at the car rental facility.
Shuttle Bus back to Sky Harbor Airport.
Delay….. about an hour, not too bad. Got on an AA flight by 3pm and arrived back in NY about 8:15. Home by 10 to check on Ryder… (our shiba inu dog… he missed us a lot!)
Favorite Part
Lease Favorite Part
Wasted time looking for places to eat the first two nights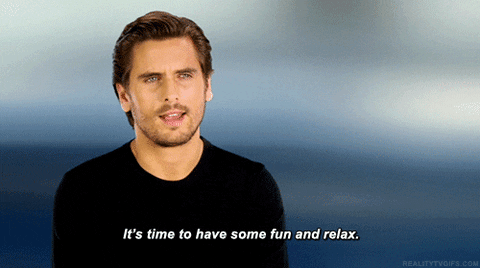 About Me
I'm Jay. I am 40 and live in NYC. By profession, I work in technology. By passion, I work in writing. Each week, I will post a summary of a trip I've taken somewhere in the world. I'll cover the transportation, hotel, restaurants, activities, who, what, when, where and why… and let you decide for yourself if it's a trip worth taking.
Once you hit my site "ThisIsMyTruthNow" at https://thisismytruthnow.com, you can join the fun and see my blog and various site content. You'll find book reviews, published and in-progress fiction, TV/Film reviews, favorite vacation spots and my own version of the "365 Daily Challenge." Since March 13, 2017, I've posted a characteristic either I currently embody or one I'd like to embody in the future. 365 days of reflection to discover who I am and what I want out of life… see how you compare!
Feel free to like, rate, comment or take the poll for each post. Tell me what you think.