book
Sullen: bad-tempered and sulky; gloomy; depressed
"I did not get the job." Most of us have said that before, and if you haven't, it'll happen one day. It's rare to always get the things you want, especially when it comes to big things like an apartment, a house, a date, or a job. And when that happens, you probably get a little upset or depressed. That's how I felt yesterday afternoon and was hoping it would dissipate by the time I woke up this morning. But it didn't, and I was feeling a tad sullen as I arose from bed.
A bit of backstory to set the stage for those who don't yet know me all that well. When I graduated from college, just as the country was preparing for Y2K, I had an English degree with minors in communication, Spanish, education and business. I wasn't certain what to do with my career, but I wanted to be a writer during some part of it. The weekend I drove home after graduation, I faxed my resume to a bunch of jobs and was called immediately to come in for an interview as a project administrator and technical writer at a local company in my hometown.  Seventeen years later, I had parlayed that initial position into 6 or 7 promotions, culminating in the SVP of Technology role in one of the sister companies, owned by the same family. For a variety of reasons, not necessary to go into here, I left that company and role last year.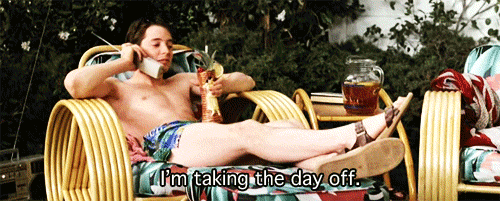 I was going to take some time off, finally do some writing and decide what I wanted to do with the rest of my life. In that time, I wrote a book and it's been well received by some friends, family and beta readers I met via the Internet. I created a bunch of websites and blogs, connecting with thousands of people. I've read hundreds of books and drafted 500 book reviews. I've gotten a break from the insanity of the corporate technology life I was leading, where I worked 80 hours a week and could never put my phone down or ignore my email. I felt really proud and accomplished for all that I'd achieved since leaving my position to focus on the things I'd always enjoyed but never had time for.
The Christmas holidays came and left, and I started to get a bit bored. I began searching for a literary agent to help find a publisher for the book. I started looking for a job again, for a variety of reasons. Boredom. Money. Keep up the skills. Money. Connections. Money. By February, I had the resume in a good place. I started networking a little more. And I went on a few interviews. None of the jobs felt right, but it was important to practice the interview skills and to be open-minded. Nearly 4 months later, I'm still searching. I had a really strong series of interviews in the last month and I know it had come down to me and another person. A call was setup for yesterday to discuss next steps. I wasn't feeling strong about it, as something told me this was a great job but I wasn't going to be selected. Took the call late yesterday afternoon. "I did not get the job."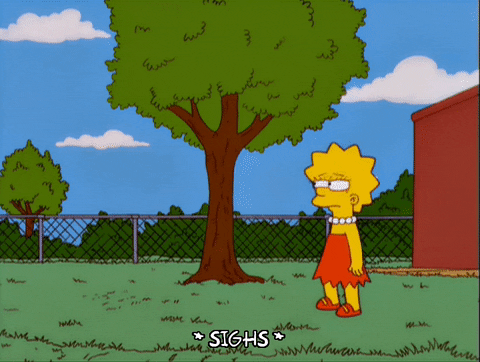 Sullen. A bit sad. Tired. Depressed. Concerned. Scared. Lots of emotions and thoughts rolling around in the old cage at the top of my head. First, to set expectations: I'm totally fine. I've been told "no" before, and I've been told "yes" before. This isn't about money. I'm not worried that I'll never find work again. I don't take it personally. I'm not looking for someone to help or even tell me it'll be OK. Today's post isn't really about me feeling sad or depressed as much as it is a voluntary acknowledgement that my mood was affected by the call not because I didn't get the job, but because it made me feel like I haven't progressed as much as I would have liked in the last 11 months since leaving my former position.
And as I come upon the one year mark next month, I'm reflecting on what I've learned. I started the 365 Daily Challenge to push myself to be honest and truly analyze everything going on in my life. I wanted to be more open and connect with people around the world. I needed input on how everyone else made decisions in their lives in the hopes it would trigger a moment where I would figure out my own. I am a very happy person. I am very lucky. I have a wonderful and supportive partner. I am healthy. I have friends and family. I have a good outlook on all these things going on. But today I felt sullen over the call… sullen because after almost one year, I'm still unsure what's next.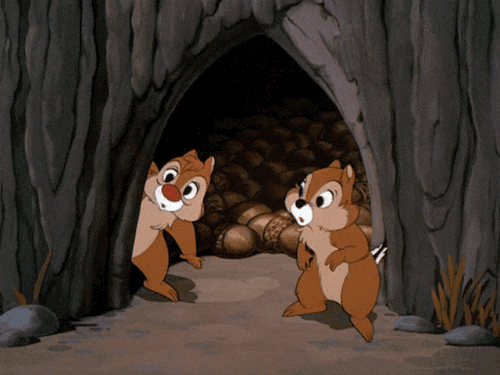 Do I continue looking for corporate positions where the money is good and I have a very structured life? Do I stay on a path for another year with writing and take short-term jobs to pay the bills? Do I truly try to break into a different career where I love my job and have passion all day? Where's this 365 Daily Challenge going? I actually feel that maybe I do have something of value to say to my friends and acquaintances who read my posts. I've been so happy writing the book reviews and reading, maybe that's where my heart is for the future.
Most of all, I am grateful that I have all these positive things going on in my life. It's rare that people have this opportunity to step away from reality and give an alternate life a chance. And that's why I am keeping my minor frustration, depression or disappointment in check. But I'm still human… so today I am sullen. Tomorrow it will get better. And well… that's good enough for me. Sorry for the dull and possibly depressing post today. But you'll always find the truth on ThisIsMyTruthNow.

About Me & the "365 Daily Challenge"
I'm Jay and I live in NYC. By profession, I work in technology. By passion, I work in writing. I've always been a reader. And now I'm a daily blogger. I decided to start my own version of the "365 Daily Challenge" where since March 13, 2017, I've posted a characteristic either I currently embody or one I'd like to embody in the future. 365 days of reflection to discover who I am and what I want out of life.
The goal: Knowledge. Acceptance. Understanding. Optimization. Happiness. Help. For myself. For others. And if all else fails, humor. When I'm finished in one year, I hope to have more answers about the future and what I will do with the remainder of my life. All aspects to be considered. It's not just about a career, hobbies, residence, activities, efforts, et al. It's meant to be a comprehensive study and reflection from an ordinary man. Not a doctor. Not a therapist. Not a friend. Not an encyclopedia full of prior research. Just pure thought, a blogged journal with true honesty.
Join the fun and read a new post each day, or check out my book reviews, TV/Film reviews or favorite vacation spots. And feel free to like, rate, comment or take the poll for each post. Note: All written content is my original creation and copyrighted to me, but the graphics and images were linked from other sites and belong to them. Many thanks to their original creators.
I want to thank Avid Observer @ What Living Taught Me for nominating me for this award. We connected earlier in the month and have been having lots of fun chatting across different topics. You should check out the site to see all the great content for the wonderful things in life.
---
Rules:
Each nominee must thank the person who nominated them and link their blog in their post.
They must include the rules and add the blog award badge as an image.
Must add 7 facts about themselves.
Nominate 15 people to do the award!
---
Seven fun and interesting facts about me:
I taught kids how to bowl when I was a teenager. I worked in a bowling alley after school and on weekends, learning how to run the machines, the front desk, the kitchen, the bar (when I was a bit older!) and running all the bowling leagues.
I love horror movies, books and TV shows. I sometimes get a little scared, but it's the best feeling in the world. I know I'm alive!
I write short stories, poetry, family dramas and mysteries. If you ever want to beta read or provide feedback, let me know.
I can add numbers really quickly in my head… sometimes it hurts!
I am an only child.
I prefer cold weather. I don't like to sweat unless I'm engaging in some form of exercise. Then it's OK… temporarily… otherwise, bring on the cool weather, baby!
I hate vegetables but I love lima beans. Very weird. Anyone else like that?
---
My 15 Nominees:
---
About Me
I'm Jay and I live in NYC. By profession, I work in technology. By passion, I work in writing. Once you hit my site "ThisIsMyTruthNow" at https://thisismytruthnow.com, you can join the fun and see my blog and various site content. You'll find book reviews, published and in-progress fiction, TV/Film reviews, favorite vacation spots and my own version of the "365 Daily Challenge." Since March 13, 2017, I've posted a characteristic either I currently embody or one I'd like to embody in the future. 365 days of reflection to discover who I am and what I want out of life… see how you compare! Each month, I will post a summary of a trip I've taken somewhere in the world. I'll cover the transportation, hotel, restaurants, activities, who, what, when, where and why… and let you decide for yourself if it's a trip worth taking. Feel free to like, rate, comment or take the poll for each post. Tell me what you think.