cancer
4.5 stars for making me cry through the last few chapters of 
Will You Remember Me?
 by my new Queen, 
Amanda Prowse
— and it was even sweeter knowing this was a signed copy that my friend Claire secured for me. I make no pretense here: I waffle back and forth between Amanda Prowse and Kate Morton as my favorite contemporary fiction female storyteller but it always comes down to who makes me tear up the most… Wow, this was quite a story and I can't wait to devour another one of her books next month.
Although part of a series, it can definitely be read standalone as the series seems to jump around from character to character. I didn't read the first book, Poppy Day, which focuses on the same lead but I have a feeling it's okay to go out of order. Poppy is 32, married to the love of her life, has two wonderful children and a great sense of happiness for the future — until she finds a small lump in her breast, and nothing is ever the same again. Prowse takes us thru the journey as Poppy begins to realize everything she will lose. From telling her husband to searching for her unknown father, finding a new family member and saying goodbye to people for the final time… this tale will have you holding your breath, tearing up, and gritting your teeth with anger and disappointment. Things don't always work out. Sometimes they do but on a different level. What fine balance in this beautiful and heartwarming piece of brilliance.
My only minor hesitancy in giving a full 5 stars is that there were a few moments where I wanted more details about her relationships with her mother, doctor, and son. There was a lot to cover in the book, and it was the right page count but it was a tad short on some details and a bit full on others that didn't add 100% value. All very, very minor and just a personal taste for me. I definitely recommend this book especially with the sea of stories out there probably full of similar tones and styles. What's different for me in a novel by Prowse is the genuine understanding of what the person is suffering from. It's not just words strung together to make a reader sad and empathize. It's as if you're sitting there with the same pains and wishing only for a way to make it better for both you and the one suffering in the book. That's an author I respect and plan to read her full canon as quickly as I can!
About Me
For those new to me or my reviews… here's the scoop: I'm Jay, an author who lives in NYC. My novels, Watching Glass Shatter and Father Figure, can be purchased on Amazon as electronic copies or physical copies. I write A LOT. I read A LOT. And now I blog A LOT. First the book review goes on Goodreads, and then I send it on over to my WordPress blog at https://thisismytruthnow.com, where you'll find the revealing and introspective 365 Daily Challenge – words and humor. You can also find all my social media profiles to get the details on the who/what/when/where and my pictures. Leave a comment and let me know what you think. Thanks for stopping by. Note: All written content is my original creation and copyrighted to me, but the graphics and images were linked from other sites and belong to them. Many thanks to their original creators. Follow my blog with Bloglovin.
A to Z Favorites: A list of 26 things that I hate, one for each letter, a challenge posed to any readers who would like to participate
As a follow-up to last week's favorite things from A to Z, this week we're focusing on our LEAST favorite things, continuing the trend of the seventh day, ending the week on Sunday, as a list (we know I love them) of sorts that provides more in depth knowledge about me.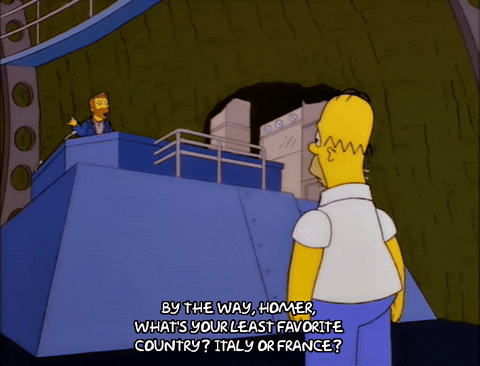 Oh, But I love both!
Rules
Pick something that starts with that letter and add it to your own list. Don't think about it… just come up with a couple ideas in under five seconds and choose the best of the bunch.
It can be a thing or place, but not a named person. We don't want anyone to feel left out!
This week it's your LEAST favorite things… but next week will be something else. Add in any extra comments if you need to explain.
Nominate 5 people at the bottom of your post that you want to re-post with their 26 items. Pick at random – no favorites!
It's a fun game, but if you are nominated and DO NOT want to participate, you don't have to. Just ignore it! Totally OK.
You may not have been nominated, but you can totally participate by following these rules.
Post it as a reply on the person's blog where you found it. Also post it on your own blog as a new post.
Should we use a tag so we can see all the responses? Suggestions…
This may not go anywhere if there is no participation other than me. And that's OK. The 365 Daily Challenge was about me to start, so I cannot expect or force anyone else.
Have fun and get to know your online friends. Tell us when you post your 26 items.  Thanks!
My A to Z LEAST Favorite Things
A – Arguments
B – Bedbugs (never had them, but friends have… not pretty!)
C – Cancer (too many loved ones have died)
D – Death
E – Eggplant (tastes like dirt)
F – Fake plants (I abhor them… won't let them into my home… only real ones)
G – Grinding my teeth (can't seem to stop myself lately)
H – Heat (just when it's too hot in the summer)
I – Illness (who likes being sick?)
J – Jellyfish (they sting)
K – Killers
L – Loudness
M – Mushrooms (taste worse than dirt)
N – Nonsense (when people do stupid things on purpose, I get annoyed!)
O – Octopus (tastes like rubber)
P – Pretenders (just be real people)
Q – Quid Pro Quo (that saying annoys me, just a fancy way of saying "can you do me a favor?")
R – Reality TV show (those people drive me crazy)
S – Stealing (it's not very nice, is it?)
T – Tickled (I absolutely can't stand being tickled… feel so unprotected)
U – U-Turns (I much prefer using a traffic circle… easier)
V – Vandalism
W – Wasps
X – Xerox (this was a hard one… I like the company, but I hate when people say "I'll make a xerox."  Just say "I'll make a copy.")
Y – Yelling
Z – Zilch (ugh… the word sounds awful. Just say "zero.")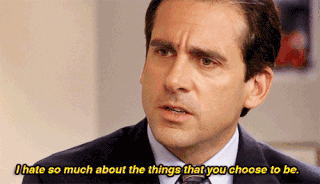 People You Are Tagging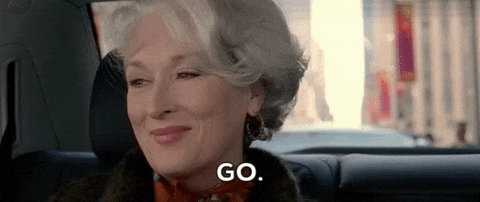 About Me & the "365 Daily Challenge"
I'm Jay. I am 40 and live in NYC. By profession, I work in technology. By passion, I work in writing. I've always been a reader. And now I'm a daily blogger. I decided to start my own version of the "365 Daily Challenge" where since March 13, 2017, I've posted a characteristic either I currently embody or one I'd like to embody in the future. 365 days of reflection to discover who I am and what I want out of life.
The goal: Knowledge. Acceptance. Understanding. Optimization. Happiness. Help. For myself. For others. And if all else fails, humor. When I'm finished in one year, I hope to have more answers about the future and what I will do with the remainder of my life. All aspects to be considered. It's not just about a career, hobbies, residence, activities, efforts, et al. It's meant to be a comprehensive study and reflection from an ordinary man. Not a doctor. Not a therapist. Not a friend. Not an encyclopedia full of prior research. Just pure thought, a blogged journal with true honesty.
Join the fun and read a new post each day, or check out my book reviews, TV/Film reviews or favorite vacation spots. And feel free to like, rate, comment or take the poll for each post.