candy
'Twas the Knife Before Christmas by Jacqueline Frost
My rating: 4.25 of 5 stars
It's Christmastime both in my current reality and in Mistletoe, Maine… but a whole year has passed since the debut book in the 'A Christmas Tree Farm Mystery' series by Jacqueline Frost. This second book, 'Twas the Knife Before Christmas, picks up with Holly's eventual settlement back home, a new friendship with reporter Ray, adventures with best friend Caroline, and romance with sorta boyfriend Evan (the sheriff!). Life's good until Derek, a guy who was too handsy with Caroline, ends up knifed in a candy display. Did Caroline kill him in revenge? Her high-powered father? A stalker crush who seems to want to protect her? Or some colleague of Derek's who thought he was a threat? Holly is determined to protect her bestie but she starts getting threatening notes again just like last time. Are the crimes connected?
I won this book through a cozy giveaway, but I went back and ordered the first one on my own so I could be ready and current on the series. I'm thrilled to have stumbled upon it and would definitely recommend the series as a definite holiday read. Holly is a great protagonist who only has a few pushy moments while trying to solve the murder; they're necessary and make her even more relatable. The town is visibly pictured as a result of Frost's wonderful descriptions and writing style. The little fun factors (Theodore the goat, Cindy Lou Who the cat, Cookie the rich neighbor… the list goes on) make it even more enjoyable.
The murder is clever. The list of suspects is believable. The investigation is paced well — not too slow, not too fast. The way the criminal is captured is kinda cool. And the resolution to all the stories is a great end to the book. I am thrilled about the character of Libby. She seems like she could really be an asset in the town but also shake it up a little. Only 23 but quite smart and worldly already. I'm very excited about this new series but sad I'll have to wait a full year to read the next one. I'm also curious if the series will skip a year again or pick up sometime mid-year. Kudos to the author and publisher for providing a copy thru the giveaway contest. 4.25 stars!
About Me
For those new to me or my reviews… here's the scoop: I'm Jay, an author who lives in NYC. My stand-alone novels, Watching Glass Shatter and Father Figure, can be purchased on Amazon as electronic copies or physical copies. My new book series, Braxton Campus Mysteries, will fit those who love cozy mysteries and crime investigations. There are two books: Academic Curveball and Broken Heart Attack. I read, write, and blog A LOT on this site where you can also find all my social media profiles to get the details on the who/what/when/where and my pictures. Leave a comment and let me know what you think. Thanks for stopping by. Note: All written content is my original creation and copyrighted to me, but the graphics and images were linked from other sites and belong to them. Many thanks to their original creators. Follow my blog with Bloglovin.
Halloween: the night of October 31, the eve of All Saints' Day, commonly celebrated by children who dress in costume and solicit candy or other treats door-to-door
Sundays are LIST days and today is no different. For this group of 5 Sundays, I chose holidays. W and I discussed the 365 Daily Challenge at dinner last night, as I asked for input on how to address the last three sets of lists, since there are 15 weeks left. While he had a couple of good suggestions, it required a bit of research, so I will use those in the future lists. I recently posted about Thanksgiving, which is my favorite holiday, so I won't re-use that one. Instead, I'll pick my five favorite holidays after Thanksgiving, in no particular order. In our first week, it's all about Halloween!
Halloween is celebrated all over the world as a holiday focused on doing something fun. Its roots come from many religious celebrations, but it appears to have arrived in North America in the 18th century when Europeans immigrated, particularly from Scottish and Irish lands. Since those are two of my four heritages, it makes sense why I'd love this holiday. What I find interesting is how all the movies and legends we hear about attribute scary ghost stories and costume-wearing trick-or-treaters back to the days of the Salem Witch trials; however, those things didn't really come about until the mid to late 1800s, at least from what I read about this morning. I took ten minutes to brush up on the subject before posting. I'm glossing over a bit, but just wanted to mention that piece of information; to keep this fun, let's explore why I love this holiday:
It's during fall, my favorite season.
I love to be scared.
I adore the Legend of Sleepy Hollow, which is 1 of 2 'definitions' of Halloween for me.
I adore Hocus Pocus, which is 1 of 2 'definitions' of Halloween for me.
I crave candy very often. Too often.
I do not like costumes. I feel silly. I haven't worn one in over a decade, and the only times I did were when I had been forced. Grr. I'm not creative in that way, so I'd rather now just throw something on.
I rather enjoy visiting graveyards and cemeteries.
I'm fascinated by witches, wizards and warlocks — in literature and movies, that is.
It's a way to do something different without worrying about who is hosting the family get-together, people being upset about traveling or coming up with gift ideas. It's just pure fun and minimal expectations of 'what you should do.'
The stories and legends are amazing to listen to, re-tell or imagine.
Kids just have so much fun; it's great to see them forget about everything for a few hours and be creative and inventive in their costume choices.
You can have great theme parties, amazing foods that help create the images and setting you want to encourage. It's pure imagination.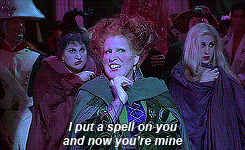 How do you feel about Halloween? What's your favorite costume? What's your most intense ghost story about? It's time to frighten everyone…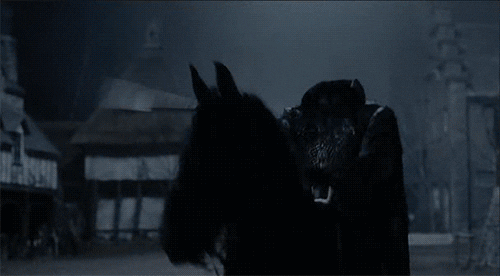 ————————————————————-
Sunday posts, the end of each week, have become a theme on This-Is-My-Truth-Now, often organized by groups of five (5) focused on interesting things about my life. I'm continuing the trend of the seventh day, ending the week on Sunday, as a list (we know I love them) that provides more in depth knowledge about me. Past weeks included:
Weeks 1 – 5: Primary ethnicity groups and nationalities
Weeks 6 – 10: A to Z Favorites
Weeks 11 – 15: Colors with an important meaning
Weeks 16 – 20: Cities I've lived
Weeks 21 – 25: Jobs I've held
Weeks 26 – 30: Top 10 entertainment options
Week 31: How to follow or contact me across all social media platforms
Week 32: How to help an artist with promotion
Week 33 – 37: Favorite Book Genres
Week 38 – 42: Holidays
Week 43 – 47: TBD
Week 48 – 52: TBD
About Me & the "365 Daily Challenge"
I'm Jay and I live in NYC. By profession, I work in technology. By passion, I work in writing. I've always been a reader. And now I'm a daily blogger. I decided to start my own version of the "365 Daily Challenge" where since March 13, 2017, I've posted a characteristic either I currently embody or one I'd like to embody in the future. 365 days of reflection to discover who I am and what I want out of life.
The goal: Knowledge. Acceptance. Understanding. Optimization. Happiness. Help. For myself. For others. And if all else fails, humor. When I'm finished in one year, I hope to have more answers about the future and what I will do with the remainder of my life. All aspects to be considered. It's not just about a career, hobbies, residence, activities, efforts, et al. It's meant to be a comprehensive study and reflection from an ordinary man. Not a doctor. Not a therapist. Not a friend. Not an encyclopedia full of prior research. Just pure thought, a blogged journal with true honesty.
Join the fun and read a new post each day, or check out my book reviews, TV/Film reviews or favorite vacation spots. And feel free to like, rate, comment or take the poll for each post. Note: All written content is my original creation and copyrighted to me, but the graphics and images were linked from other sites and belong to them. Many thanks.