clock
Genealogist: One who is actively engaged in the study or investigation of ancestry and family histories
We've made it through another week and on this fifth Sunday, it's time to wrap up the first month's focus on my genealogical heritage. See below for a picture of my Ancestry DNA results.
In the last four weeks, I selected the 4 countries where I believe my ancestors hailed from, as well as picked the top stereotypical traits people assumed about the people from those places. A quick summary:
Irish: 20%
English: 33%
German: 33% (Includes the Scandinavian as some of relatives were on the border)
Scottish: 13%
Other: 1% (West Asian – I think everyone gets that!)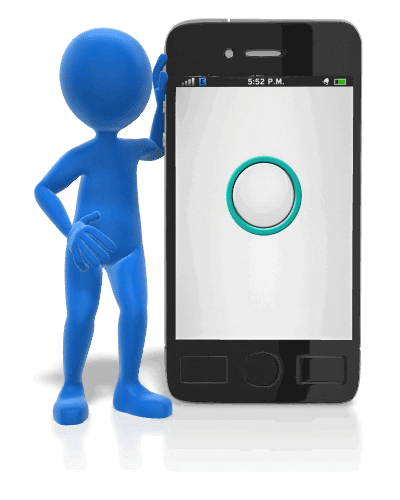 While the DNA results and the documentation have a 10% disconnect, it's a very clear picture of who my people were and where I came from.
Why do I study my genealogy? Take a look at this post on my professional website. It will give you some insight into my historical nature and great big quest for the past.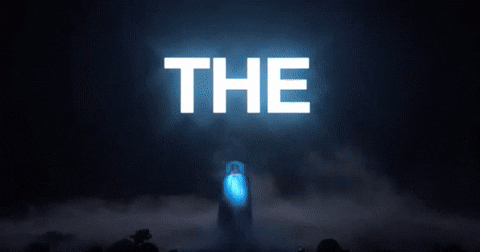 I often wonder why I'm so persistent on it… do I doubt who I am? Do I need more details about where I came from? Is it trying to understand how it all began?
Ultimately, this interest goes back to more than just people… it's how did the USA begin. What happened to the dinosaurs? What were the original continents like? How did Earth form? What other galaxies are there? It's more than being curious. It's more than dedication or obsession. When I'm researching a family member on my laptop, tons of windows open to compare and contrast records, and I stumble upon a find… my eyes light up, I can't sit still and my fingers can't keep up with my mind. The discovery is brilliant and I'm ecstatic.

I'm a linear person. I like to start at the beginning. I have to read the first book in a series. I prefer straight lines. I like to create project plans with a starting point and an ending point. I love watching time pass on a clock, counting down to the re-start of the 60 segment process.
I believe it's the same orderly structure that drives me to research my roots. I like seeing things improve, gain strength, drive forward. Adding more knowledge with each successive chain or generation. I'm sociological, I suppose.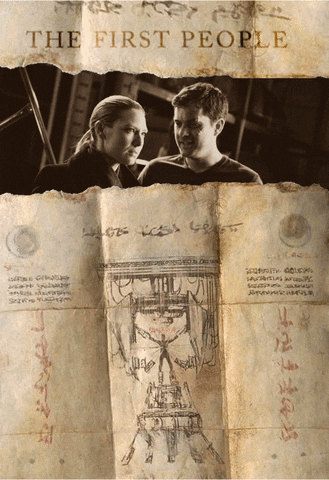 Seeing a family tree, learning how people survived, how they met… what types of jobs and families they had. What made them move? These are all details I enjoy searching for across the internet.
Can you imagine watching from the sidelines as your ancestors moved through their lives? What if we had a time machine and could go back not to change the past, but to watch it unfold on warp speed? Quick enough not to see the tedious things, but slow enough to watch how each generation changed. To see your 4 times grandparents meet on a boat and decide to marry within days. To know your 6 times great-grandmother suffered so many miscarriages due to the poor conditions of medicine and health, but then she finally gave birth to your 5 times great-grandfather. To know how wars impacted your family. To recognize who touched royalty at some point.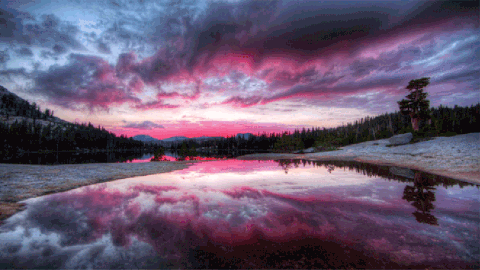 It's not unlike my interest in mystery fiction. Investigation. Detection. Research. As I draft each of these posts, hitting number 35 today, several themes are starting to appear. I've always known about them on a smaller scale, but the picture is becoming more clear.
So now I throw it out there… where do I go next?
About Me & the "365 Daily Challenge"
I'm Jay. I am 40 and live in NYC. By profession, I work in technology. By passion, I work in writing. I've always been a reader. And now I'm a daily blogger. I decided to start my own version of the "365 Daily Challenge" where since March 13, 2017, I've posted a characteristic either I currently embody or one I'd like to embody in the future. 365 days of reflection to discover who I am and what I want out of life.
The goal: Knowledge. Acceptance. Understanding. Optimization. Happiness. Help. For myself. For others. And if all else fails, humor. When I'm finished in one year, I hope to have more answers about the future and what I will do with the remainder of my life. All aspects to be considered. It's not just about a career, hobbies, residence, activities, efforts, et al. It's meant to be a comprehensive study and reflection from an ordinary man. Not a doctor. Not a therapist. Not a friend. Not an encyclopedia full of prior research. Just pure thought, a blogged journal with true honesty.
Join the fun and read a new post each day, or check out my book reviews, TV/Film reviews or favorite vacation spots. And feel free to like, rate, comment or take the poll for each post.
Punctual: happening or doing something at the agreed or proper time; on time
You're all in for a treat today… well, that may be overselling things. I've discovered and decided to add animated graphics and GIFs to my posts. I searched for a few fun ones this morning and will drop 'em in throughout today's topic. And since I am a voracious reader as you recently learned, and well, this picture is just great, the first one, obviously someone intelligent checking their watch to see who is late and who is on time: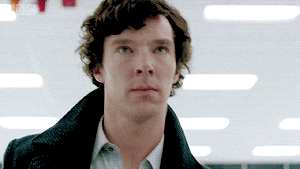 Who doesn't love Sherlock?  Just started watching this TV show recently and posted a review on here, too! You can find it by clicking here. Back to punctuality.
Ever since I was a small child, I was fascinated by time. But get this, I never wore a watch. I don't like things dangling on my arm or wrist… distracting… and then you have something else you need to match to whatever you are wearing (and I'm no good at that)… I digress a lot today. Time is so simple yet so complex.  The second hand clicks around 60 times, then the minute hand moves ever so slightly. Once the minute hand moves around 60 times, the hour hand has moved to the next of the 12 hours on the clock. It could be AM or PM. But so many people have such a hard time with being punctual. Forget DST… that could cause some people a trip to the asylum.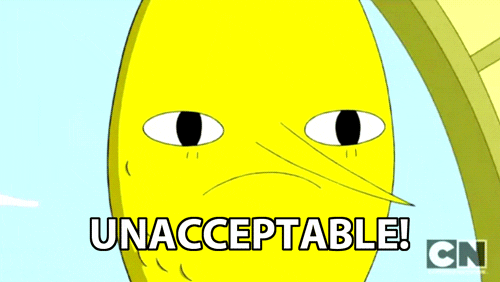 I have no sense of time when it comes to looking at the sun or the sky. I can't tell what it means to set in the east or west, what shadows are being cast, et al. For me, being punctual is some internal clock that just knows what time it is.
I rarely use an alarm clock. Unless I'm sick or traveling, meaning time change hasn't settled in quite yet, I wake up at the same time each day (usually about 7am) and start feeling tired about 10pm each night. I can tell throughout the day what time it is usually within 10 to 15 minutes, even if I haven't looked at a clock in hours. And for those reasons, being punctual has always been innate in me.
It's a sign that you care enough not to waste someone else's time. It's evidence that what you are showing up for is important. It's considerate (ah…. remember that post!) by showing you took a few minutes to plan your arrival rather than just show up whenever.
It's not an option for me to be late. I get nervous and uneasy if I'm going to be late for some unavoidable reason. I get frustrated with train or plane delays because it throws off my timely plans. I feel like it says "he didn't care enough."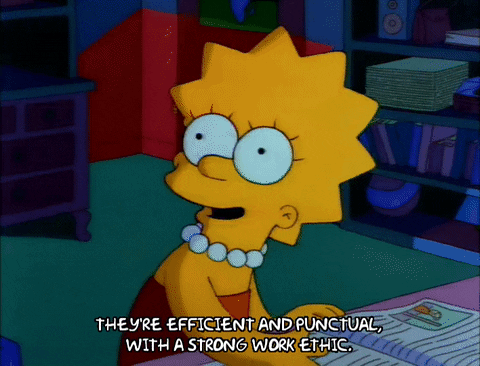 It's not about counting the minutes or planning to the moment. It's about ensuring you are not causing any inconvenience to other people. Punctuality helps things run more smoothly. You can often accomplish more as a result.
That said, I'm not 100% punctual. On occasion, if there's no impact to someone else, I might arrive a little later than planned. For instance… there's a party from 8 to 11. I tell the host I expect to arrive around 8:30. If I show up at 8:35, I'm not gonna freak out.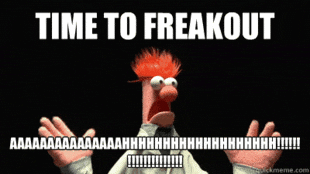 But if I am meeting friends for lunch and we say 12… you bet your ass I'll be there by 11:55. Unless the person I'm meeting is always late… and I have a few friends like that… then, I… well, no… I show up at 11:55.
Some laughs for you about how punctual I've been:
Created an itinerary for a 2-week trip to Italy. Arrival times and departure times were noted on a schedule to the minute. I never made that trip, but when I do re-schedule, I'll be thrown off if I'm not on schedule. And one of those places was the Amalfi Coast where La Dolce Vita is the way of life: you just enjoy the beauty and forget about time. Ha!
I once kept a log of all my times at the gym, noting when it was scheduled and when I actually worked out — each activity, set, rep. Wanted to see if I was using the time the best way possible. NERD!
I've timed it so that I walk around the corner for a restaurant reservation so that I could walk right up to the host or hostess at the precise time. Yes, I am a little obsessive.
How about you frequently late arrivals?  What's the scoop?