fluke
 3 of 5 stars to the eleventh book, Cream Puff Murder, in the "Hannah Swensen" cozy mystery series by Joanne Fluke. And yes, it was hard to read without wanting a cream puff the entire time!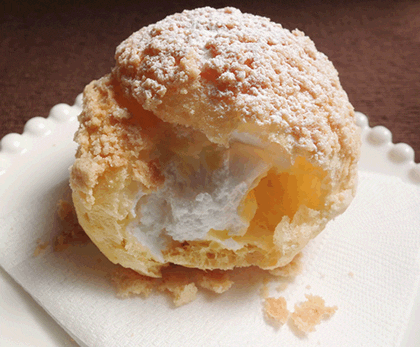 Why This Book
I've been reading the Joanne Fluke series for several years and had asked for a few of her books for my birthday last month. One was Cream Puff Murder, and once I finished a rather difficult book just before this one, I needed something light and fluffy to shock me back to normalcy. Lake Eden's Hannah Swensen fit the bill, and I started it two days ago, reading through a third each night up 'til now – review time.
Overview of Story
Hannah's mother is throwing a book launch party for her new regency novel, and Hannah needs to fit into a dress despite having put on a few pounds. Her sister Andrea steps in to help, and even though Hannah despises exercising, she agrees to spend an hour every morning before work at the gym, focusing on her body. Shortly afterwards, Ronni Ward, fitness instructor extraordinaire, is found murdered in the jacuzzi. Since she'd been dating several men, and annoyed several women, Hannah suspects it's someone at the gym or in one Ronni's fitness classes. But Mike and Bill are put on temporary leave, as they may be too close to the crime, since Ronni was working part-time at the police station to make some extra money, and possibly dating Mike on the side. Hannah steps up her work-out time to a few hours a day to attend all Ronni's classes with with the new instructor to see if she can find out more details, especially when her family and some-time boyfriend aren't able to work the case. As she begins to narrow down the clues, and her own waistline, Hannah finds herself smack in the middle of disaster again when she steps right into trouble with the culprit. But along the path, she's determined that she can no longer keep bouncing back and forth between Mike and Norman, appearing ready to finally make a choice for her suitor and potential future husband.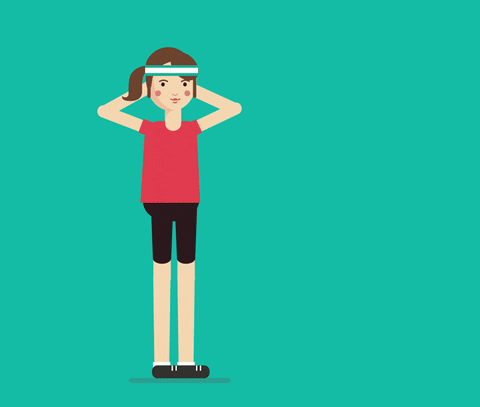 Approach & Style
The book is told in third-person from an omniscient narrator, but the point of view is consistently with Hannah as the main protagonist. Every few chapters, the author throws in some sweet recipes based on whatever Hannah's cooking up in The Cookie Jar that day. Cream Puffs are this books' flavor of the month.
It's a very lighthearted cozy, casual and simple in both setting, dialogue and tone. An easy breezy read in under 4 hours, given the paperback book's about 350 pages, inclusive of at least 100 focused on recipes.
Strengths
1. Hannah is consistent. Her sisters, mother, friends and boyfriends are all good people and I really enjoy reading about them. It's comfortable and makes you feel warm and cozy.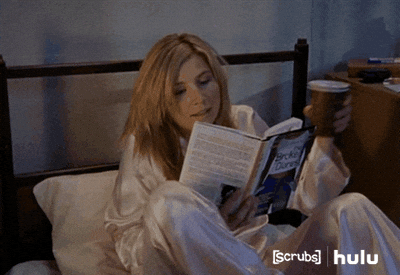 2. The town is quite lovely, as is the history you learn with each successive book. It feels like a place you'd love to call home — when you're done livin' on the edge in your younger days.
3. Fluke's got a solid formula that works time and time again, assuming the story is interesting and the cast of characters rotates just enough.
Open Questions & Concerns
1. I probably didn't need 20% of the book dedicated to figuring what Moishe (the cat) was doing with his new automatic food dispensing unit. Seriously… we kept reading about "where is Moishe putting all that food? He's not gaining any weight, so he can't be eating it." It actually got a little bit annoying. I love the antics and banter with the cat and Hannah, but this was a little too much!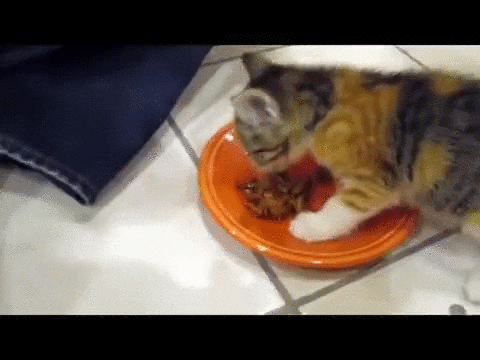 2. Normally, a cozy reveals the murder about 15% into the book; however, it didn't happen until almost 30% this time. It was a little too much, and I felt at times like I was reading someone's journal about daily goings-on. I already do that for myself… don't need this one, too!
3. Mike takes a darker turn and we get a much-needed push in the "Choose Mike or Norman" story line. He does something unexpected, tho, in my opinion… and while I welcomed the direction change, it didn't feel natural.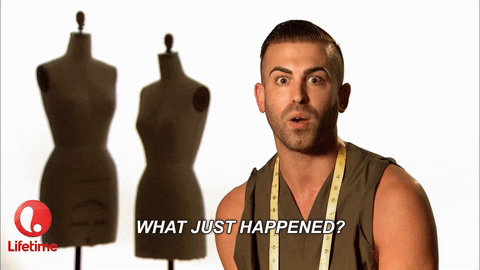 4. The mystery was not very strong. It was pretty clear from about 50% in, it was 1 of 2 people; and I knew very little about them, so it didn't matter which one it was to me. I think it needed a few extra plot points to make this a stronger book.
Author & Other Similar Books
Diane Mott Davidson's "Goldy Bear Shultz Culinary" mystery series is a good comparison.
Final Thoughts
This was Book 11 out of a series with about 20 so far. I've a little over half-way done, still enjoying Hannah and her family, but if she doesn't make a choice for sure in the next book… I will probably take a break for a while. I won't give it up, as I love the townspeople and the background setting; but I'd like a little less of the romance and a tad more of the mystery. Still an enjoyable read tho!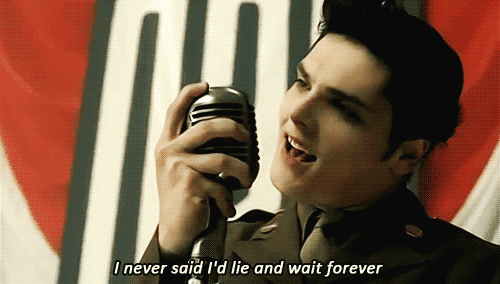 About Me
For those new to me or my reviews… here's the scoop: I read A LOT. I write A LOT. And now I blog A LOT. First the book review goes on Goodreads, and then I send it on over to my WordPress blog at https://thisismytruthnow.com, where you'll also find TV & Film reviews, the revealing and introspective 365 Daily Challenge and lots of blogging about places I've visited all over the world. And you can find all my social media profiles to get the details on the who/what/when/where and my pictures. Leave a comment and let me know what you think. Vote in the poll and ratings. Thanks for stopping by. Note: All written content is my original creation and copyrighted to me, but the graphics and images were linked from other sites and belong to them. Many thanks to their original creators.

Carrot Cake Murder by Joanne Fluke
My rating: 4 of 5 stars
4 stars to Joanne Fluke's Carrot Cake Murder, the tenth book in the "Hannah Swensen" cozy murder mystery series, a series which was made into several fun TV movies called "Murder, She Baked" starring Alison Sweeney and Cameron Mathison. The series continues to delight readers, providing at least 15 to 20 recipes that sound delicious and look fairly easy to make. I recommend you give all three a try — the book, the movie and the food!

Story

As set up in the previous book, Hannah's protege and part-owner of their shared Lake Eden Bakery, Lisa, and her new husband Herb, traffic cop extraordinaire, are having an extended family re-union on Eden Lake. One of their long-lost relatives, Gus Klein, randomly shows up and begins to cause trouble like he did when he was a child some thirty-five years ago. But this time, his trouble earns him an ice pick to the heart — what some say is cold justice payback! There are tons of suspects in this murder mystery all connected to Herb and Lisa's family, and at this point in the series, Detective Mike Kingston (1 of Hannah's 2 primary love interests) no longer pretends to stop Hannah from trying to investigate, he encourages it. With both her sisters' and mother's, as well as her other primary love interest, dentist Norman Rhodes, Hannah begins digging up all the dirt she can. Gus is not as wealthy as he claimed, and is only back in town to run some final scam, but it turns out to be his last one. Hannah rounds up the suspects and proves alibis one-by-one until she's left with the one person she had a gut instinct about along the way… luckily, she's saved by Mike just before the killer tries to knock her out too.
And for some extra fun on the side, Hannah spends a lot of time with Norman making us all root for him to win her heart, only to throw a little monkey-wrench into the plan at the end when Ross, the other paramour from a few books in the past, sizzles back into town wanting to see her as soon as possible. Well now what's Hannah going to do… not only will she have 3 men to juggle but her mother just got a book romance book published starring… her own daughters. Lake Eden is gonna be hopping in book 11!

Strengths

1. Hannah is a really fun character. She has so many great traits and a couple of flaws but it all makes her so real. She is sometimes a little too rude / direct, sometimes a little flaky and sometimes just too independent for her own good. But she is also charming, pretty, a great baker and a very accomplished woman.
2. Author Fluke knows how to integrate so many families and keeps it connected throughout each book in the series. It's great to see / hear so many faces popping up from prior books that you really feel like you're part of the story.
3. The mystery has some intrigue and complexity to it for a cozy. There's at least 5 to 6 possible suspects and you have a few twists and turns that keep you guessing.

Suggestions

1. Hannah's love triangle and now quadrangle… ugh, heart-breaker… but we really need her to let someone go. I like both Mike and Norman, but I see Norman as the better match for her in the long-run. I also like Ross and am curious to see what happens in the next book. But 3's too much. I'm not trying to hold my girl back, but she hasn't done more than kiss any of them and has this much trouble trying to figure out who is right for her??? What's gonna happen when it gets steamier???
2. Love the recipes but they're starting to take over the book. I'd like to limit it to 10 per book so you are enjoying the mystery more than the cooking. Don't get me wrong, I love desserts, but I can't cook everything she throws out there!

Final Thoughts

The cozy mystery has a certain kind of reader base. You're not gonna find major romance or suspense, or even a lot of thrilling murders. It's light and fun… with a few gut punches to keep you paying attention. The Hannah Swensen series has been fairly consistent thru ten books. So if you're a cozy fan, and you like to stay with the same bunch of characters, you should be reading this series.

Candy Cane Murder by Joanne Fluke
My rating: 3 of 5 stars
3 stars to Joanne Fluke's Candy Cane Murder, a short novella edition for the holidays between books 9 and 10 of the "Hannah Swensen" mystery series. Given this is only 100 pages, and just a teaser in between full-length books, I adjusted my expectations, but it still fell a little short for me. I'll keep reading the series, but nothing really changes in the overall series with this book, so if you skip it, not a huge deal.

Story

Hannah's preparing for Christmas in Lake Eden by volunteering as an elf to help the local department store owner who is playing Santa Claus this season. Unfortunately, he's a bit of a tightwad who rubs some of his employees and the villagers the wrong way. After the mall's Christmas party, Hannah finds him face down on the corner of the street in his Santa suit. It's the tenth body she's found in about two years (yikes, stay away from her!), but still gives her the frights. Is it his new younger wife? Her friendly brother? An angry employee? Or someone else with a grudge? Hannah dives into the investigation behind Mike's back and finds herself right in the middle of mayhem. Of course she survives, but the fun along the way keeps readers in suspense in between her normal shenanigans.

Strengths

By keeping the count of characters smaller, we are treated to more in-depth relationships among Hannah's sisters and boyfriends (yes, she has a few). The plot has subtle humor and it gives readers readers something to noodle over among the villagers we've come to know and love. And there are good recipes!

Suggestions

It was rushed and Hannah didn't even pretend to let the police track the killer. It felt too much like writing a long short story to keep fans entertained rather than release a full-length complex story that would make them wait a few extra months. It took me less than 90 minutes and while I was entertained, it was too basic.

Final Thoughts

If you're just looking to read more about Hannah and don't need a lot of substance in your mystery, then jump on in… but if you want intrigue and complexity and a big ole' candy cane to chew on, don't expect much. Worth the read because Hannah is just a fun character, but go in with your eyes open.

Strawberry Shortcake Murder by Joanne Fluke
My rating: 4 of 5 stars
Hannah is great. She seems very real but I don't know the midwest all that well, so I have a few more books to read in this series before I come to a conclusion… but I'm looking forward to it.

Blueberry Muffin Murder by Joanne Fluke
My rating: 3 of 5 stars
I'm loving this series… will have to incorporate it in every other book to catch up!

Lemon Meringue Pie Murder by Joanne Fluke
My rating: 3 of 5 stars
The cozy continues… I can't get enough of these type of books. They transport me out of regular life and drop me in the reality I sometimes want to be my own. But I can also escape it when I need to…
A cop and a dentist after me? Perhaps not my ideal but it is for Hannah. I enjoy her escapades and look forward to what comes next!