followers
5W?-25% (Huh Milestone?): a code meant to symbolize a few topics grouped together under a daily post using the basic information gathering or problem-solving technique of the five (5) "W" questions: Who? What? When? Where? Why?
For more on this technique, you can see it at: https://en.wikipedia.org/wiki/Five_Ws
For the explanation of 5W?-25%, here goes… As I sat on the couch this morning to draft today's post, two things occurred: (1) I realized I officially hit the 25% complete mark with the 365 Daily Challenge, as it's day 92. I am very proud of my commitment to this effort and have enjoyed getting to know myself and all of you through these posts.  (2) I had a number of topics that I wanted to post on this week, but didn't want to spam everyone with multiple short posts plus all the book reviews, so I combined it all together with the five (5) "W" questions. And without further ado, here we go?
WHO?
When I looked at my statistics today, I realized I hit a key milestone overnight: I have 555 followers on my blog. Seems like a nice round, well not-so-round, funny kind of number. But given I'm complete today with 25% of the 365 Daily Challenge, it sort of fits. I'm surprised but very happy with this progress. It means a lot to have some great e-friends and conversations here on WordPress. And between connecting with everyone over book reviews or the 365 challenge, it's been an amazing journey.
WHERE?
As pointed out to me last week, some of my followers may not be as familiar with English, but they would still enjoy reading my blog. Marcelo reminded me that there is a widget for translating your blog into other languages. If you haven't seen his site, please click his name to go check it out. But also, I've added the Language Converter widget to the right menu on my blog so that non-English readers or speakers can convert posts to their native language to make it easier. It's only fair, and so now, almost anyone can read the blog from wherever they live and whatever language they speak. You can add it to in the Customize section of your blog; if you need help, message me.
WHEN?
A few weeks ago, I started the "What Book Do You Read By Genre and By Age?" series of posts.  I've published a few for mysteries and historical fiction, and then partnered with Nel for urban fantasies. Well… I need your help! I don't read in all genres, and I am not familiar with every book. I'd love to partner with more people to add to the series for every genre and age group, e.g. romance or science-fiction or non-fiction. Any takers? Who wants to work on one with me, or write one up on your own blog and I'll re-post to connect us? I think this is a great way to share books and determine when to read them! I want to post a new one every 7 to 10 days, so let's get this scheduled! You'll meet new bloggers, find more followers and share great book info.
WHY?
I've seen a few people post a useful tip on how to link and connect fellow WordPress follower's blogs. When you link to the person's home page, it is helpful because other people can visit someone else's site. But if you are tagging someone, nominating them for an award or even just showing off someone else's blog, unless they regularly read your site and see your post, they wouldn't know you were tagging them. So, there's an alternative method to ensure that person gets an email or notification, which means they'll know you tagged them and will be able to participate or check it out. If you want to link someone, don't just link their home page. Link to a post as that generates a notification or email, depending on what that person sets up. For example, to link me:
Isn't that helpful? Now you know why it's important to link to a post instead of a main page. Let me know if you need any help.
WHAT?
And the last question represents what am I am about to accomplish:  all of my book reviews are 90% complete… and I expect to finish the remaining 50 within the next 2 weeks. By June 30th, I will have 500 book reviews available on my blog and site, in addition to all the other content: film and TV reviews, 365 Daily post, author spotlights, tags, awards, book bucket lists, age / genre series, etc. I'm so excited! Come check them all out.
Thank you very much to everyone. Hope you enjoyed today's milestone 365 Daily Challenge post!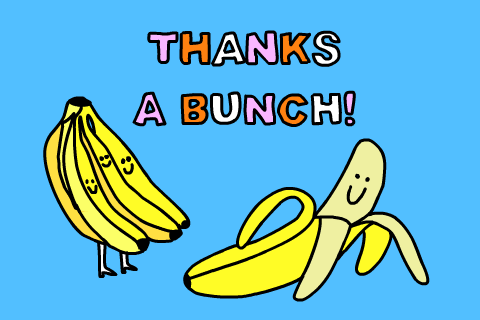 About Me & the "365 Daily Challenge"
I'm Jay and I live in NYC. By profession, I work in technology. By passion, I work in writing. I've always been a reader. And now I'm a daily blogger. I decided to start my own version of the "365 Daily Challenge" where since March 13, 2017, I've posted a characteristic either I currently embody or one I'd like to embody in the future. 365 days of reflection to discover who I am and what I want out of life.
The goal: Knowledge. Acceptance. Understanding. Optimization. Happiness. Help. For myself. For others. And if all else fails, humor. When I'm finished in one year, I hope to have more answers about the future and what I will do with the remainder of my life. All aspects to be considered. It's not just about a career, hobbies, residence, activities, efforts, et al. It's meant to be a comprehensive study and reflection from an ordinary man. Not a doctor. Not a therapist. Not a friend. Not an encyclopedia full of prior research. Just pure thought, a blogged journal with true honesty.
Join the fun and read a new post each day, or check out my book reviews, TV/Film reviews or favorite vacation spots. And feel free to like, rate, comment or take the poll for each post. Note: All written content is my original creation and copyrighted to me, but the graphics and images were linked from other sites and belong to them. Many thanks to their original creators.
Many thanks to FitnessGrad for nominating me for the Cramm Award. She and I connected about a month ago and have exchanged some fun banter on our sites. You need to stop by to visit her blog, as it is all about her sanctuary for the body and mind. Cool stuff!
The Cramm Award was created by Liv, the owner of theCramm, an awesome blog, visit it here to see the rest for yourself, you'll not regret it as I've been told. I am checking it out myself this week. It's got quite a unique approach to the news from my initial quick gander!!!
Rules 
Include a little bit about who created this award (with a link) and mention the person the who nominated you.
Share 3 things that motivate you to blog and share 3 people that motivate you to blog as well
Share one thing you hope to do that will improve the world.

Answer your challenge question
Nominate your choice of bloggers and give them a challenge question.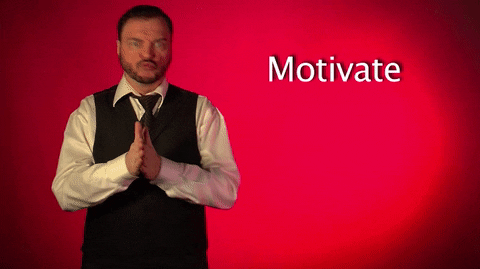 My Blogging Motivators
Things:

(1) The 365 Daily challenge motivates me to push myself every day. Instead of just posting randomly or when I think of an idea, it's a little pressure to keep my writing abilities on their toes, to ensure I communicate with fellow readers and writers each day, and to challenge my intellect to come up with unique and interesting content.
(2) Reading is important to me. I want everyone to know that. And I am consistent and whole in everything I do. Creating a book review for everything I've ever read is another challenge to push my limits. Sometimes my memory is strong, but at others it isn't. And when it isn't, I find ways to make the review interesting. I'll hit my total of 500 pre-read books this month. I know I forgot some, but I'll address those as I remember them.
(3) The Future. Doing this is helping me figure out what I want to do with my life besides "work" and "play." Seeing my strengths and weaknesses. Figuring out my voice and perspective. Am I funny? Am I serious? Do I use proper formatting and grammar? Do I have a style? Helps figure out my writing identity and possibly people who might be interested in reading my current book or future books.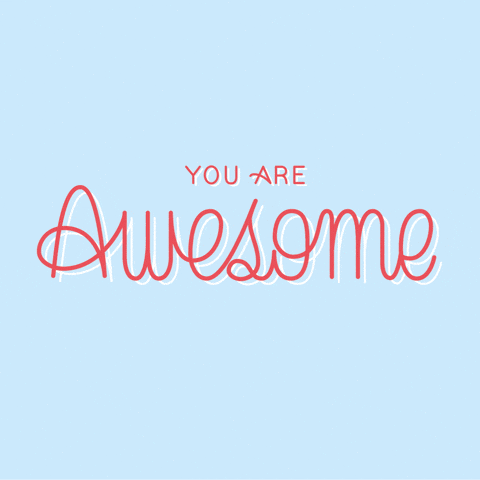 People:

(1) All my online followers friends. Interacting with everyone means people enjoy what I have to say, so why would I stop? It may mean less some days and more other days, but as long as I have positive and collaborative communication with each of you, I'll blog. When I get bored, boring or redundant, it'll slow down. Thank you for being such a great community.
(2) My significant other has been very supportive of my decision to take this year off and focus on my creative outlets, rather than work full-time in a corporate position. I may go back to work this summer, but the blogging won't stop. He's been helpful, reads some and responds, and stays out of it too. It's a fair balance and I'm grateful to have such a connection.
(3) My friend and former co-worker, Lisa. She and I no longer see each other regularly because we live in different states, but each time we talk, she brings up so many of these posts, ideas and comments… makes me realize that I have great friends, too. And she encourages me to keep pushing these limits to see how far I can go with my blogging and writing.
My World Improving Action:
If I could change one thing, it would be in how we [the world] communicate with one another. Few are open-minded and listen. People hear what they want to hear and say things without realizing the words they choose and the tone surrounding it. I'm guilty of it from time to time, too. But if we all just took a moment to relax and have an honest and open conversation, recognize there is no need for violence and hatred, we'd be a little bit closer to where we need to be. If I could do anything, I'd want to spread that word from person to person, so we'd all try just a little bit harder. It may sound a bit silly or useless, but instead of responding when you are upset with someone, stop and think… why did they do it? why did they say it? Could I look at this differently? And then when you do respond, see if there's a way to discuss it rather than blast emails or words back and forth until someone feels horrible or does something bad. So… perhaps by helping a few people via my daily posts, something will start a little fire around the world. A guy can hope, right?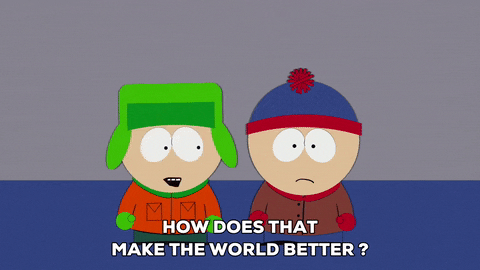 Challenging Question
If you could join the "TEAM" who'd be changing the world, what role would you play?
To be fair, I'll answer it as well:

I'd be the project manager because that's my greatest strength. I have a great memory for tasks, I'm very strong in communicating, I am quite organized and I change the way I work to suit the person I'm working with… thus ensuring we can collaborate successfully together. Plus, I have high expectations and I tend to hold people accountable to their duties. I don't accept failure.
My Nominees Are:
EVERYONE
BUT I will name a few to ensure some actually go through with it:
About Me
I'm Jay and I live in NYC. By profession, I work in technology. By passion, I work in writing. Once you hit my site "ThisIsMyTruthNow" at https://thisismytruthnow.com, you can join the fun and see my blog and various site content. You'll find book reviews, published and in-progress fiction, TV/Film reviews, favorite vacation spots and my own version of the "365 Daily Challenge." Since March 13, 2017, I've posted a characteristic either I currently embody or one I'd like to embody in the future. 365 days of reflection to discover who I am and what I want out of life… see how you compare! Each month, I will post a summary of a trip I've taken somewhere in the world. I'll cover the transportation, hotel, restaurants, activities, who, what, when, where and why… and let you decide for yourself if it's a trip worth taking.
Feel free to like, rate, comment or take the poll for each post. Tell me what you think.