ghost
I'm always excited when I get back to reading a cozy mystery, especially when it's part of a series where I can truly invest in the characters and setting. I chose The Connecticut Corpse Caper, the first book in the Triple Threat mystery series published in 2016, written by Tyler Colins, after reading the description. I'm a fan of the macabre and horror movie genres and am always interested in stories where the main character is invited to a mysterious house in order to collect an inheritance. Though I knew this book wouldn't be dark, and it wouldn't contain anything gory, the plot and setting were enough to buy it from Amazon last month. I'd been following the author's blog for several months and was very curious to see what a full length novel might be like. I was definitely glad I chose to read it and found a new series with some fun and quirky characters who like to push the envelope just a little bit!

In this caper, Jill, has been offered an opportunity to collect $200K if she stays at her late aunt's house for one week, along with several other guests who are each competing for the full inheritance. If someone leaves (for ANY reason), their share is entered back into the pool thus upping what the others have the opportunity to collect! Some of the guests are friends and neighbors of her dead aunt, others are family members and boyfriends. By the end of the tally, there are ~12 people subjected to the silly / dastardly plans of an older woman who liked to play tricks, even in her death. Between a ghost who haunts the place by singing and a slew of fake and real dead bodies popping up in the strangest of places, this caper has you guessing all the way thru. It felt a bit like Agatha Christie's And Then There Were None, as one by one, visitors keep dying. But many secrets are also unraveling to a backdrop that felt something like the movie Clue.
I enjoyed the book a lot. I liked all the characters and the setting was very clear — almost too descriptive at times as it builds the entire picture for you without much room to invent your own backdrop. Jill re-builds a friendship with her cousin, and by the end of the book, they are in a very different place from whence they started. Perhaps one's a killer. Perhaps they find out family secrets. Or maybe only one survives. I won't spoil anything, but this book is a clear kick off for a new mystery series where a trio of ladies investigates crimes.
Colins has a strong grasp of building a world for her characters to play in. She delivers quirky, funny dialog that makes you want to slap them sometimes purely for the comical laughs that take take away from the villainous murders happening around everyone. Picture a head chopped off… a vampire-like death, and a sea of meals made only from mushrooms. Now that'd be the death of me! Perhaps the most vivid of the slew is the cute names Jill and her boyfriend have for one another given his career as a pastry chef. I'm glad to see how it all ends between those two! Ha… curious? You'll have to read the book to find out.
I look forward to picking up more from this author and encourage anyone who's a fan of humor, murder mystery, Clue or large casts to pick up this entry novel into the Triple Threat mystery series. It has lots of potential and I am excited to see what happens in the next one.
About Me
For those new to me or my reviews… here's the scoop: I'm Jay, an author who lives in NYC. My novels, Watching Glass Shatter and Father Figure, can be purchased on Amazon as electronic copies or physical copies. I write A LOT. I read A LOT. And now I blog A LOT. First the book review goes on Goodreads, and then I send it on over to my WordPress blog at https://thisismytruthnow.com, where you'll find the revealing and introspective 365 Daily Challenge – words and humor. You can also find all my social media profiles to get the details on the who/what/when/where and my pictures. Leave a comment and let me know what you think. Thanks for stopping by. Note: All written content is my original creation and copyrighted to me, but the graphics and images were linked from other sites and belong to them. Many thanks to their original creators. Follow my blog with Bloglovin.
Book review on 'The Black Painting' by Neil Olson…
Why This Book
I stumbled on this via NetGalley several months ago. The cover was creepy and it revolved around a family mystery involving a missing painting and the death of a grandfather. I had to add it to my TBR, then they awarded it to me. I am trying to clear off all NetGalley books by 12/31 so I can start the new year with a clean slate, so this was last week's choice.
Plot, Characters & Setting
The Morse family head passes away, leaving behind a few children and four grandchildren, all after his money to varying levels or degrees. He may or may not have a lot, they're unsure. Yet there was a mysterious Goya painting that had been stolen and could still be lurking around. The family all come home to his Owl's Point, New England estate to attend the funeral and will after someone finds him dead. Each family member, particularly the cousins, are all a bit kooky and very focused on the painting. As the story unfolds, you learn different components of the past, especially where everyone was the day the painting went missing. We soon learn the grandfather may have been murdered and the family begins pointing fingers at one another, including their grandfather's housekeeper and confidant, Ilsa. There's also a small fantasy element in knowing the painting might have a ghost that makes anyone who views it go mad.
Approach & Style
I read this ~300 page novel in 5 hours over a weekend. It's told in third-person POV with a perspective from each of the major family members. I read it on my iPad via Kindle Reader.
Key Feedback
This was a tough read; I found myself skimming way too often. I very much looked forward to the family drama, suspense and mystery elements. These all existed, but something was missing. It was very difficult to connect with the characters, everything was quite vague. It felt like the story focused on the smallest of details and went on for pages on actions that had no true bearing on character development or plot. That said, the writing style and tone were very strong. The author clearly writes well, but I think the characters didn't match the plot in this book. In the end, I enjoyed parts of it, but it could have been so much more with a different approach. I wouldn't necessarily recommend it to others as a good read, but there's nothing bad about it. It just didn't have a great impact on me, perhaps I am the wrong audience for it.
Questions & Final Thoughts
So much about this book had potential. And for some readers, it's probably going to be quite strong. For me, the most memorable component was that it just always felt 10% off the mark in terms of what I like in a family drama. I am curious to see other works by this author in the future, as I think the writing and talent is present.
About Me
For those new to me or my reviews… here's the scoop: I'm Jay, an author who lives in NYC. My debut novel, Watching Glass Shatter, can be purchased on Amazon. I write A LOT. I read A LOT. And now I blog A LOT. First the book review goes on Goodreads, and then I send it on over to my WordPress blog at https://thisismytruthnow.com, where you'll find the revealing and introspective 365 Daily Challenge – words and humor. You can also find all my social media profiles to get the details on the who/what/when/where and my pictures. Leave a comment and let me know what you think. Thanks for stopping by. Note: All written content is my original creation and copyrighted to me, but the graphics and images were linked from other sites and belong to them. Many thanks to their original creators.
Book Review
3 of 5 stars to Plum Spooky written in 2009 by Janet Evanovich. This book is the 4th "mini-release" in the Stephanie Plum cozy mystery series, an in between read set of books based on different holidays throughout the year, involving Stephanie and the mysterious Diesel, a character from another one of Evanovich's series starring Diesel and Lizzy.
It's a great idea to combine two series with fan favorite characters, but Stephanie already had 2 men chasing after her (or is she chasing them), as well as her mother's blind date fix-ups… now she's got a vibe from Diesel, but can't tell if he's real or a ghost. He's saved her from some jams, but she can never find him; he just appears. So what gives? It's fun drama, cute romance and a good time.
I enjoy them, but they're a quick / less than 2 hour read, and often the mystery isn't very big or complex. It's sort of romance mystery where it's a "day in the life of Stephanie" and her associated capers. Worth reading to see the chemistry between the two, as well as to decide if you want to pickup another of the author's series. I didn't, but only because I am trying to read different authors… I'm sure it's a fun series tho.
About Me
For those new to me or my reviews… here's the scoop: I read A LOT. I write A LOT. And now I blog A LOT. First the book review goes on Goodreads, and then I send it on over to my WordPress blog at https://thisismytruthnow.com, where you'll also find TV & Film reviews, the revealing and introspective 365 Daily Challenge and lots of blogging about places I've visited all over the world. And you can find all my social media profiles to get the details on the who/what/when/where and my pictures. Leave a comment and let me know what you think. Vote in the poll and ratings. Thanks for stopping by. Note: All written content is my original creation and copyrighted to me, but the graphics and images were linked from other sites and belong to them. Many thanks to their original creators.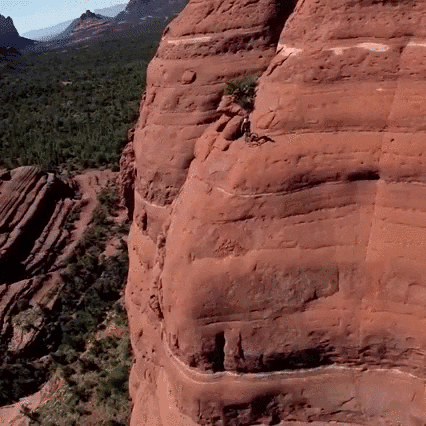 Where did I go?
When did I go?
5 days, 4 nights in mid-March 2017
Weather was great

70 degrees in the daytime, 50 degrees in the evening
1 day of rain (very unusual), so we did a lot of site-seeing in the car
Who did I go with?
Why did I go?
We both turned 40 in March and wanted a little celebratory get away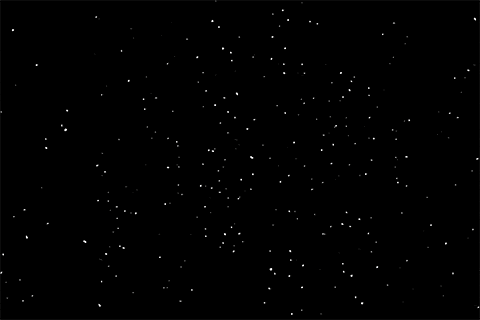 I hate hot weather so it had to be somewhere cool to comfy
Relaxation
I'd only been briefly once, about ten years ago during a cross-country drive trip. He'd never been before and wanted to see the area.
What did I do?
Wednesday

Arrived at the hotel around 9:15pm
Had dinner and went to sleep

Thursday

Since it rained, we drove around and checked out various views and sites.

Cathedral Rock
Oak Creek Canyon
Tlaquepaque Arts and Crafts Village

Spa Time! Facial and Massages. We went to the spa at the hotel. The services were good, and the facility was clean. But it wasn't as relaxing as it should have been. With so much nature and sweeping views, they should have had it outdoors or at least somewhere that made you feel like you were out in the open.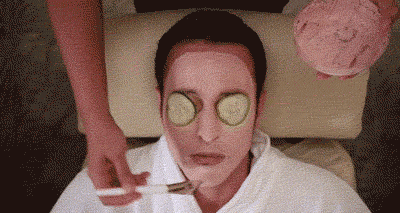 Friday

Historic Tour of Jerome, Arizona via http://www.toursofjerome.com/

Van with AC picked us up and drove around for 5 hours to Jerome, Clarkdale and Cottonwood towns. It was an old mining area that was very profitable until the 1950s when people just started abandoning it due to poor quality, conditions and lack of money.
Jerome was a famous ghost town where you can take a tour of all the ghost sightings. It also was a city of brothels! We visited one. Relax – it was no longer in operation. I'm not confessing to anything here. 😛
Clarkdale was founded by Senator William Andrews Clark, a transplant from Montana who helped build out the mining facilities and railroads. The family was also very prominent in Nevada (Clark County) where Las Vegas stands.
Cottonwood was a beautiful town full of great tourism and a lot of history.
Wine Tasting… had a few good wines. We tried to buy some but they won't ship again until November when it's cooler. What a shame!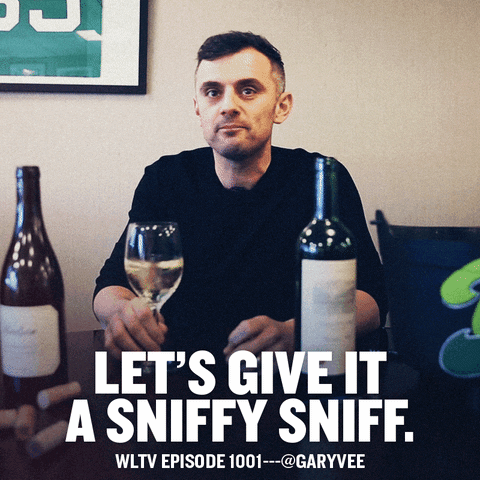 Saturday

Chapel of the Holy Cross – a beautiful church built into the landscape
Saturday

Verde Canyon Train

5 hour train trip with breath-taking views
On-board appetizers and drinks
Was an amazing experience as you have an outdoor car, tour guides, a few stop… felt like a little tour of history as the area is rich with famous explorers, founders and the birth of the West.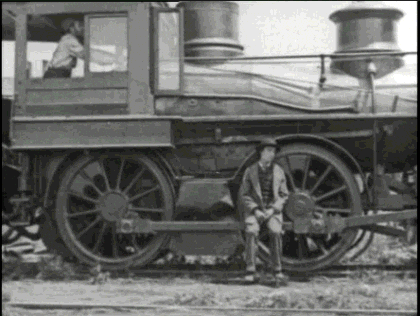 What didn't I do that I should have?
Jeep Tours of the area – drivers take you everywhere!
Helicopter Tours of the area – what a view!
Las Vegas: Two hours away, but would be an all-day trip
Flagstaff: An hour away, but couldn't squeeze it in
Interesting Info
Sedona is a Dark Sky Community, meaning they have very little if any traffic lights so that the beauty of the night sky shines through without interruption. You see so many stars and across long distances.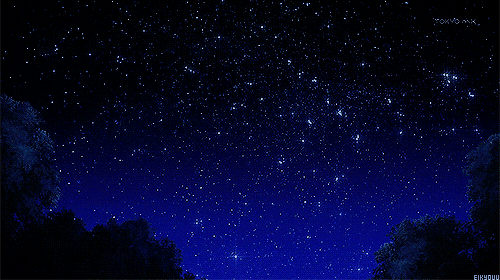 It's the land of the traffic circle! Every day, the trip from the hotel to the parts of Sedona we visited had at least 20 traffic circles. After the first day, we became experts at the proper merging positions.
Always make reservations! The first two nights, anywhere we went, the wait time was for 90 minutes for a table. I can get a table at a fancy NYC restaurant quicker than that without a reservation. Shocking!
Restaurants
Wednesday

At the hotel bar as it was so late

Thursday

Lunch – Nick's in West Sedona. Basic American diner, but had a solid brunch!
Dinner – At the hotel restaurant as everything else was closed… but was still good food and we could have a lot of drinks without having to drive anywhere. Had tried to get into the Mexican restaurant but the wait was too long! Prickly Pear Margarita!!!!

Friday

Lunch – At Grapes in Jerome. Part of it was included in the bus tour. Was a really great restaurant.
Dinner – Mariposa, a Latin / Spanish restaurant on the top of a hill with valet car service only, where Chef Lisa Dahl dreams up savory cuisines. Beautiful building with so many glass windows and tall ceilings. And she followed me on Instagram after I posted about her restaurant!

Saturday

Lunch – On the Verde Canyon Train, we grabbed some appetizers. Nothing big or fancy. We knew we had a dinner we were looking forward to.
Dinner – Cress on Oak Creek at L'Auberge. It's now one of my favorite restaurants. We ate outside along the banks of stream at 9pm with a few spotlights and candles, a heat lamp and rushing water about us. Excellent food. Expensive 3 or 4 course meal, but well worth it.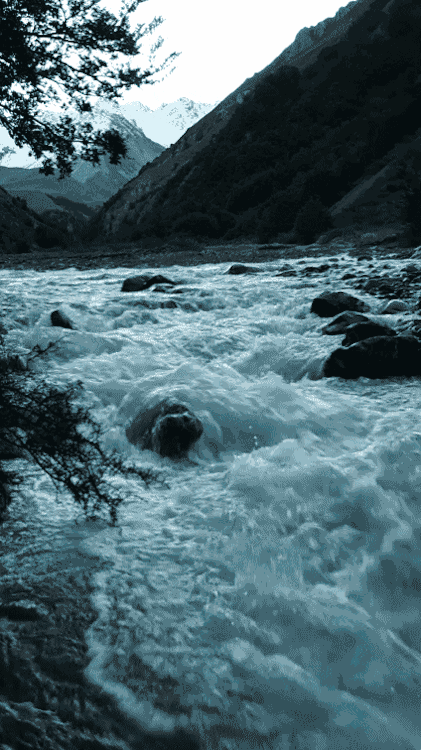 Hotel
Hilton Bell Rock just outside of Sedona. I didn't realize it was about 15 minutes away from Sedona, which meant a little extra driving every day. But it was a great hotel.
Spa, Pool, Fire Place in room, Restaurant and Bar on property
Very friendly and informative staff

Not enough coffee in the room… and always decaf! 😦

Parking was a little tight, as we didn't get back until after 10 each night and many of the spots were taken. So we parked in the furthest lot. Oh well! Walking is good for you.
Transportation
Trip to Sedona

I took an American Airlines (AA) flight out of NYC's JFK Airport and arrived in Phoenix's Sky Harbor Airport at 6:30 pm. It was a direct flight, about 4 1/2 hours to fly.
Once you arrive at the airport, you take a shuttle bus to the car rental facility, which is at least 15 minutes away. That was a surprise!
Rented a mid-size car at Alamo for about $60 per day. They were super-friendly and sent us on our drive to Sedona.
In hindsight, it would have been better to arrive during the daytime in order to enjoy the view on the 2 hour drive, as it was dark and we were unable to see the beautiful red rock mountains. We did on the drive back tho!

Trip Home

Drove from Sedona early in the morning back to Phoenix. No traffic, about 2 hours. Dropped the car off at the car rental facility.
Shuttle Bus back to Sky Harbor Airport.
Delay….. about an hour, not too bad. Got on an AA flight by 3pm and arrived back in NY about 8:15. Home by 10 to check on Ryder… (our shiba inu dog… he missed us a lot!)
Favorite Part
Lease Favorite Part
Wasted time looking for places to eat the first two nights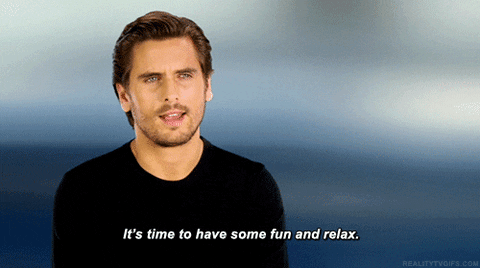 About Me
I'm Jay. I am 40 and live in NYC. By profession, I work in technology. By passion, I work in writing. Each week, I will post a summary of a trip I've taken somewhere in the world. I'll cover the transportation, hotel, restaurants, activities, who, what, when, where and why… and let you decide for yourself if it's a trip worth taking.
Once you hit my site "ThisIsMyTruthNow" at https://thisismytruthnow.com, you can join the fun and see my blog and various site content. You'll find book reviews, published and in-progress fiction, TV/Film reviews, favorite vacation spots and my own version of the "365 Daily Challenge." Since March 13, 2017, I've posted a characteristic either I currently embody or one I'd like to embody in the future. 365 days of reflection to discover who I am and what I want out of life… see how you compare!
Feel free to like, rate, comment or take the poll for each post. Tell me what you think.

The Turn of the Screw by Henry James
My rating: 5 of 5 stars
Perhaps America's greatest writer from our Realistic period, James's ghost story sets itself above all the rest — and he has a lot to choose from. Consider this story a nanny's mind game – but who is in control?
I studied James in my college years, even dedicating an entire semester to several of his works as one of my independent studies in my English major. Something about the way James told stories spoke to me, and I felt a connection to him as a person and as a writer. Many of his works annoyed me (The Golden Bowl, ugh!) but I still appreciated them. With Turn of the Screw, it was a master class in so many ways.
The plot is still open to interpetation: who is telling the truth? who is alive? who is actually sane?
All the same, the story is quite simple but oh so complex. It's a study of intense psychology where the reader has to determine who is playing this game and who is merely a pawn.
If you like a bit of paranormal, and you are comfortable with a variety of impulse interpretations, you can learn a lot about how to draw in an audience from this book and James himself.
It's more of a long short story, or a short novella, probably readable in one sitting over a few hours. It's a good escape from today's literature with a balance between flowery writing and direct plot and character development.
Take a chance. You will definitely have strong opinions.

The Legend of Sleepy Harlow by Kylie Logan
My rating: 3 of 5 stars
3 stars to Kylie Logan's The Legend of Sleepy Harlow, the third in the "League of Literary Ladies" series about a woman who moves to the midwest to open a B&B after some mysterious troubles in NYC. Since this is a good Halloween ghost story that ties together an incident from 300 years ago to the present on quiet South Bass Island on the Great Lakes, it's worth a read, but I needed a little more complexity in the story to push it up to a 4.

Story

A supernatural ghost hunting group who call themselves EGG visits the B&B on Halloween to try and find the headless ghost, Sleepy Harlow, who was murdered by a rival bootlegger nearly 300 years ago. Unfortunately, when they visited South Bass Island the previous year, they tormented Bea's friend Kate who was very angry with their return. When one of the group turns up dead, Sheriff Hank can only assume Kate is guilty, but he enlists Bea to help find more clues that can save Kate from going to prison. While searching around, as well as helping another friend write a biography on Sleepy Harlow, Bea finds unusual connections among the EGG team, realizes who murdered the EGG ghost hunter and determines which one her friends has deeper ties to Sleepy that she realized.

Strengths

Everyone loves a ghost story. And when it's parallel to Washington Irving's Sleepy Hollow, how can you resist? There's romance, threats, murder, ghosts and intrigue in this story helping to cement South Bass Island in deep American history.
We get some much needed focus on the Bea and Levi romance dance. Whether you're a fan or don't want them together, at least we now understand what's going on between them.

Weaknesses

There were not enough suspects in this one. EGG had very little ties to the inhabitants of South Bass Island which meant the murderer could really only come from their group. No other suspects were even considered besides Kate — and we knew she couldn't have done it given she is one of the primary characters in this series.
The connection between Sleepy Hollow and one of the girls was a great nugget and surprise, but barely a page was devoted to it. It would have been even better if in the resolution, the character reflected on her newly found relation and change to her past history / family tree. What a miss!

Final Thoughts

Overall, it's a good read. I feel like it could have been bound more tightly together given it's a serial cozy mystery. The story was good, could have been better with more details and fell shy of getting a 4 from me. But I like the series, the author and the characters, so I'll move on to Book 4.