grandmother
I am usually good at knowing my ability to read a book in a genre other than ones I normally read. I'm not much of a fantasy or science-fiction guy. I loved Harry Potter, The Time Machine, Lord of the Rings, and Thursday Next, but when there's a lot of room for wiggle in the structure, I'm less inclined to like it. It could be an amazing book, but it just doesn't work for me as I question the boundaries and the influx of species I don't understand. I never expected to find that in a 
Fredrik Backman
 novel… I read four of his others and just went on a splurge to order copies of everything he'd written. When I perused the description for 
My Grandmother Asked Me to Tell You She's Sorry
, I went "uh oh" but continued on. About ten percent in, I knew I was going to struggle.
It's not a fantasy book, but at least 50% of the story is based on metaphors and allegories where Backman tells us about the relationships of a kooky cast of characters who share residence in a large building full of apartments. Elsa is the 7-turning-8-year-old main character who's been given a series of notes from her recently deceased and supposedly crazy grandmother. Through Elsa's eyes, and her grandmother's imagination, we learn some history and some current happenings that tie everything together. Her grandmother created a fantasy world of people and places to help teach Elsa a different way of looking at the world both near and afar.
In many aspects, the story is hilarious and adorable. When it sticks to real-life situations, I laugh and cry. When it tries to show the theory of how people relate to one another thru made-up places and monsters, I'm lost. It's a bit of an immediate thing…. I hear/see the words about another creature or planet, and something sinks inside me. In movies, I love it. But in books, I usually do not. I also struggled at times because of the simplicity in some of the writing. While Elsa's vocabulary is quite skillful, and her ways of dealing with people are more mature than most adults I know, the short and terse structure at times overwhelmed the plot for me.
So… my lesson is to be careful when going on a binge to read all the works from an author you love. While this hasn't caused me to drop my opinion of Backman, it made me realize a story needs to work on all levels and elements to truly move or impact me. In this one, the fantasy took me out of the normal love I have for Backman's style and character development to the point I found myself skimming way too often. I committed to reading it, and I did, but I probably only digested about 2/3 of the content because it just wasn't keeping my attention.
I'm still gonna read more of his work and recommend him to others. Just not this book unless the reader is unlike me and loves the fantasy components. Given the good parts were a 5 for me, and the bad parts were a 1 for me, I settled on allotting 3 stars which in my world is still a good book. I recognize the skill and talent enough to say it's a solid read with a select audience. Kudos to anyone who loved it, I wish I could be more open-minded in some of the genres I don't often find interesting. Maybe one day!
About Me
For those new to me or my reviews… here's the scoop: I'm Jay, an author who lives in NYC. My stand-alone novels, Watching Glass Shatter and Father Figure, can be purchased on Amazon as electronic copies or physical copies. The debut book, Academic Curveball, in my new mystery series, Braxton Campus Mysteries will fit those who love cozy mysteries and crime investigations. I read, write, and blog A LOT. First the book review goes on Goodreads, and then I send it on over to my WordPress blog at https://thisismytruthnow.com, where you'll find the revealing and introspective 365 Daily Challenge –and multiple Readathons. You can also find all my social media profiles to get the details on the who/what/when/where and my pictures. Leave a comment and let me know what you think. Thanks for stopping by. Note: All written content is my original creation and copyrighted to me, but the graphics and images were linked from other sites and belong to them. Many thanks to their original creators. Follow my blog with Bloglovin.
My rating: 4 of 5 stars
Roald Dahl is in my top 3 of favorite children's authors. I had read a few of his books as a child, but most of my exposure occurred as a young adult and while in college.
The Witches was actually a book I read after the movie with Anjelica Huston was produced. I am a huge fan of her work, and when she appeared in this movie, I was fascinated with the story. I'd definitely recommend reading the book first as the movie takes the story so much further.
For one thing, the book has an unnamed narrator and grandmother, whereas the movie is very detailed on the history of the characters, the various types of relationships, etc. But both were still very good.
It combines so many wonderful things for kids to love — and to be scared of. Witches who can turn little boys into… well, I won't ruin the surprise. Suffice it to say, this can be a bit of a scary theme.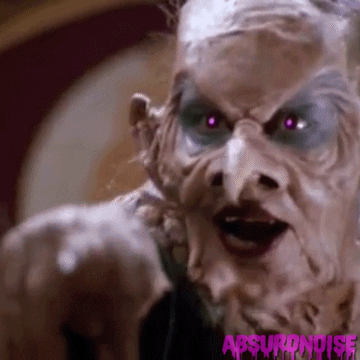 Dahl's style is so embracing and captivating. His characters are intense. The creativity and imagination from the works he's produced over the years is quite astonishing.
The Grand High Witch runs the show here, and she won't let you forget it. But it's the grandmother and the boy who may hold all the power. A classic battle of good and evil with some fun thrown in between.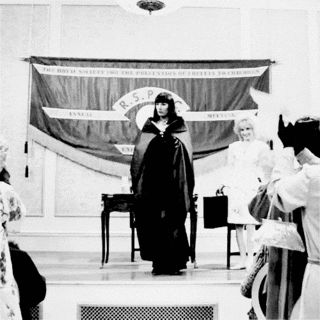 A definite read for kids. And adults. When I was taking a course in college on "Reading in the Elementary School," I had to read 150 children's books and produce a portfolio showing a lesson plan for each book. Dahl featured in many of the lessons and books I had chosen, as I tried to incorporate some Newbery and Caldecott winners, but not all. What a joy to re-read these classics as a 21 year old thinking about becoming a teacher. Though I didn't stay in the teaching field (and possibly regret it to some degree), I will always go back to these books and this time period as one of the favorite parts of life.
About Me
For those new to me or my reviews… here's the scoop: I read A LOT. I write A LOT. And now I blog A LOT. First the book review goes on Goodreads, and then I send it on over to my WordPress blog at https://thisismytruthnow.com, where you'll also find TV & Film reviews, the revealing and introspective 365 Daily Challenge and lots of blogging about places I've visited all over the world. And you can find all my social media profiles to get the details on the who/what/when/where and my pictures. Leave a comment and let me know what you think. Vote in the poll and ratings. Thanks for stopping by.

Flowers in the Attic by V.C. Andrews
My rating: 5 of 5 stars
5 stars to V.C. Andrews's Flowers in the Attic. This was one of the earliest books I remember reading as a young adult. I was captivated by the relationships which is probably from where my love of reading and writing family dramas was born.
As an avid genealogist, this books is ripe with analysis to understand all the connections between blood and non-blood relatives. It played to everything I found fascinating and the psychology of why people do the things they do.
The subject, incest at its core, can be a difficult one to digest; however, Andrews handles it with care. I daresay many readers are rooting for some of the couples to get or stay together — and that's not easy to acknowledge. But ultimately, I think the reader has to forget the family relationships between some of these characters and just focus on the intensity of the drama between 2 people regardless of their relationships.
Locked in an attic. Rejected by your mother. Poisoned by someone. Religious grandmothers with a vengeance. Who is right and who is wrong? The religious themes in this book are so prevalent that you can't help but question your own beliefs.
I didn't realize there were multiple volumes in this story until many years later and went back to re-read the original one. But when I did, I was ensconced in my reading realm. This family is just so maniacal… you have to read it just to see what some people are capable of.