hat shop
4+ out of 5 stars to Death of a Mad Hatter, the 2nd book in the "Hat Shop" cozy mystery series, written in 2014 by Jenn McKinlay. I enjoyed this book and it was a good, traditional cozy read full of fun characters and some great family drama. And it made me think of the wonderful adaption of the Alice in Wonderland books…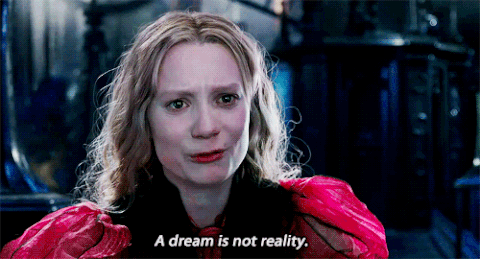 Why This Book


I'm a fan of Jenn McKinlay's writing style and several of her other book series. I'm almost current on her "Library Lovers" mystery series and had picked up the first book in the "Hat Shop" series last year. I liked it so much, I ordered books 2 and 3 on Amazon. I was recently in a reading slump and hadn't read for 7 day. That's very unheard of for me, so I went with an old favorite to push me out… and it's helping. I am even going to read book 3 next, so that I'm back on my game.


Plot, Characters & Setting


Scarlett Parker, an American, moved to London in the last book to help run the hat shop her grandmother willed to her and her British cousin, Vivian Tremont. Their grandmother has been gone for a few years, but Scarlett needed to escape a relationship disaster and thought London would provide a fresh lease on life… and it has, especially when she's finding herself attracted to Harrison, their hat shop's business manager. In this book, she and Harrison continue their flirting dance while trying to ensure their hat shop isn't dragged down by a murder. An old friend of their grandmothers, Dotty Grisby, asks the girls to make all the hats for her upcoming tea party in the hopes she can have the new hospital wing named after her late husband. As Viv and Scarlett meet and work with all the members of the Grisby family, they find themselves embroiled in a sea of vipers who are all annoyed that their late father left all his money to the eldest son, as was traditional in England up until the law changed a few years ago. And the widow has a bit of dementia, believing Viv is actually her grandmother, not realizing how many years have passed since she died. When the eldest son turns up dead at the tea party, the cops find evidence potentially connecting the hat shop to the murder. Scarlett investigates while Harrison tries to keep her out of it. She becomes close to some members of the family and an annoyance to others. At one point, someone even tries to hurt both her and Harrison. But Scarlett won't give up and keeps pushing deeper and deeper until she learns more family secrets. And when she visits one of the family members to try to warn her, Scarlett finds herself right in the line of fire again. She survives this one, but the outcome leaves a few more issues among the family and Scarlett's newest friendships.


Approach & Style


The story is told in a first-person perspective from Scarlett's point of view. It's consistent throughout the story, and every so often, she pushes the envelope just a little by making comments aimed at the reader. I read the paperback version, which is 28 chapters, each about 10 pages long, totaling just under 300 pages in the book. The writing and language are light, but consistent. There is humor and a little bit of suspense, but it's a cozy mystery, so never anything too scary, vulgar or off-putting.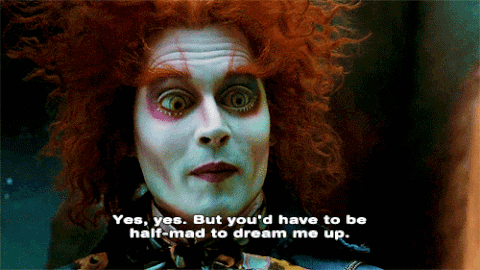 Strengths


Scarlett is a strong character. She's charming and funny without pushing the boundaries. She laughs at herself, is a bit opinionated, and is often a little too direct in the British world, but this makes the drama feel real. I like her relationship with Nick and Andre, a gay couple who she's befriended in the previous book. And her tiptoeing around Harrison is flushing out nicely. She and Vivian haven't quite clicked for me, but then again, they are cousins who have been a bit separated over the years, so I wouldn't expect it to be all chummy right away.
The humor is what makes Ms. McKinlay's books good. It's got a balance of character, plot, setting and fun. The family drama here is strong. There are a lot of characters who could be good or bad. It keeps you guessing and you want to know who is out to kill the eldest brother. Makes you wonder how many people would really kill their brother, son or uncle in order to collect an inheritance, but still…


Concerns


The books take place in London, and although you do feel transported there, it's mostly by the description of the setting being laced throughout the story. I'd like the language and the structure of the relationships to be more closely aligned. It happens a few times in the story, e.g. when they talk about Scarlett being too direct for the British, but I think it needs to be more obvious in the words, phrases and attitudes we see covered for each character.
For this specific plot, I had a hard-time buying the ultimate killer's true motivation. I won't give away any spoilers, but you know there are a few layers or relationships going on between the grandfather who recently died, his widow, his mistress he lived with in France, the machinations between the 4 children and then the grandchildren. I'm not sure it was cleanly explored enough for readers to figure this one out… not that it's the point of the novel, but I would have liked more time to get to know the family before the revelation of who killed whom and why. At 280 pages, it felt too short for the complexity behind this story. Still good, but could have been stronger.


Final Thoughts


If you like cozy mysteries, British characters, American humor and a play on Alice in Wonderland, you will find this one amusing. I really think the author is a strong writer in the humor and cozy market, and I plan to read book #3 very soon, perhaps tonight, as I want to see if the series is growing or just maintaining its place.


About Me


For those new to me or my reviews… here's the scoop: I read A LOT. I write A LOT. And now I blog A LOT. First the book review goes on Goodreads, and then I send it on over to my WordPress blog at https://thisismytruthnow.com, where you'll also find TV & Film reviews, the revealing and introspective 365 Daily Challenge and lots of blogging about places I've visited all over the world. And you can find all my social media profiles to get the details on the who/what/when/where and my pictures. Leave a comment and let me know what you think. Vote in the poll and ratings. Thanks for stopping by. Note: All written content is my original creation and copyrighted to me, but the graphics and images were linked from other sites and belong to them. Many thanks to their original creators.
My rating: 4 of 5 stars to Jenn McKinlay's Cloche and Dagger, the first in the "Hat Shop Mystery" series. I'm fond of the author's other series (Library Lovers) and bought her first issues of all other series. The Hat Shop series has potential and I look forward to learning more as I travel through the remainder.

Story

After a disastrous relationship awkwardly made public, Scarlett takes up her cousin's offer and moves to London to help manage their jointly owned inheritance, a hat shop from their late grandmother. When she arrives, her cousin has disappeared and sent the business manager, a handsome Harrison, in her place. Scarlett later recalls meeting "Harry" over seventeen years ago, but their relationship has definitely changed this time around. When she delivers a hat to a difficult client, Scarlett finds the woman has been stabbed to death and is naked on the floor. What happened? Scarlett is later almost strangled and then the hat shop is robbed. She decides to investigate several customers who had a connection to the late woman and learns their is a lot of adultery going on in London! But she of course escapes with only a few bruises, eventually finding her cousin back from a trip to Africa on a mysterious mission. But how is it all connected to hats???

Strengths

Scarlett is very likable, as are many of the other characters supporting her into the hat shop-owning foray. Characters are well drawn, quite humorous on many occasions.
The concept of a transplant from southern US to London, where she once visited, is a good one. You don't want to know anything about her former life in Florida, which is a good achievement by the author as you are already completely absorbed into her new life in the hat shop.

Suggestions

The setting was good, but not extensive. I'd like more descriptions of the street where the hat shop resides, the parts of London they visit, etc. The actual hat shop is well-described but I want more!
The plot on this was a little too simple. It felt like it should have started sooner than it did, as the characters to suspect don't show up until almost 2/3 into the novel. The wrap up was therefore too quick at the end.

Final Thoughts

While the book felt a little weak, it has the promise of good characters, strong relationships and interesting drama. Hopefully book two doubles down and brings on the depth!