immensity
Immensity: the extremely large size, scale, or extent of something
After a month of taking a break from writing while beta readers reviewed the last draft of Father Figure, my second novel, and processing through a few emotional weeks, I plan to get back to work this afternoon on my revisions and edits. It's important to take a break when your mind needs to recover. Although not an immense revelation, it is an eye-opening one when you know you need to allow time for rest among creativity.
While I was searching for the journals last weekend, I stumbled upon a collection of poems I wrote in college (twenty years ago). I may have posted a few on my site in the past, but this one was always the starting point for me; it's also the one poem I've written that I usually can recite verbatim without reading it off a screen or printed paper. When I read the actual words from the journal this morning, I smiled at my own revelation… part of the title of my first book came from this poem — and I hadn't even realized it.
Since my creativity today needs to focus on starting the edits so that I can finish Father Figure in the next two weeks, I choose to post an old poem as part of today's 365 Daily Challenge. Some may see this as a painful poem, but for me, it was always about recognizing a reality and finding a way to accept a path. I hope you enjoy it…
***
The Immensity of a Revelation
There's something I just realized
That I never knew before.
I can't explain the reasons,
But I know that I want more.
Have you ever wanted something,
But were too afraid to ask?
So you wrestle within yourself,
Finding it quite an abstract task.
With every hour that Maneuvers on,
Truth shows me what I want.
I search for what it finds,
Looking in the wrong places.
I don't ever want to be alone.
Do I have to dream forever?
Like glass shattering into pieces,
Will I then begin to vanish?
I need to taste the Passion
Of having what is mine.
Even though it's so easy to hold,
I settle for things unkind.
Thus I question "Was I wrong?"
I decide no longer to move on.
Life has given me this sentence
I must follow – despite the pain.
Why won't I let myself go after it?
Why am I stuck with such a curse?
Why can others make things happen?
Why do I sit back and to my wounds just nurse?
I don't pretend to know the answers.
I've learned I am only here to suffer.
And to realize that Truth
Will never be mine.
About Me & the "365 Daily Challenge"
I'm Jay, an author who lives in NYC. My debut novel, Watching Glass Shatter, can be purchased on Amazon @ http://mybook.to/WGS. I've always been a reader. And now I'm a daily blogger. I decided to start my own version of the "365 Daily Challenge" where since March 13, 2017, I've posted a characteristic either I currently embody or one I'd like to embody in the future. 365 days of reflection to discover who I am and what I want out of life.
The goal: Knowledge. Acceptance. Understanding. Optimization. Happiness. Help. For myself. For others. And if all else fails, humor. When I'm finished in one year, I hope to have more answers about the future and what I will do with the remainder of my life. All aspects to be considered. It's not just about a career, hobbies, residence, activities, efforts, et al. It's meant to be a comprehensive study and reflection from an ordinary man. Not a doctor. Not a therapist. Not a friend. Not an encyclopedia full of prior research. Just pure thought, a blogged journal with true honesty.
Join the fun and read a new post each day, or check out my book reviews, TV/Film reviews or favorite vacation spots. And feel free to like, rate, comment or take the poll for each post. Note: All written content is my original creation and copyrighted to me, but the graphics and images were linked from other sites and belong to them. Many thanks to their original creators.
Poetic: having an imaginative or sensitively emotional style of expression
Its original source, Latin, generally meant "things created," as in words or writing. As humankind evolved, it took on a more lyrical definition for shorter works for fiction, sometimes filled with rhyme. We're all familiar with famous poets, which I won't note here, as there are too many to remember and too many to include. For the record, Emily Dickinson is my favorite poet, but Anne Bradstreet's "The Flesh and the Spirit" is my favorite poem. I've provided a link below for you to read it when you have time, if it's of interest. For me, the poem shows the two parts inside of me, as I've always felt like two different people. No, not as in split personalities… but as in two distinct driving forces, styles, needs, vibes, personas… co-existing in a single body, representing to the outside world 1 distinct person. I am Flesh. I am Spirit. How can one choose?
https://www.poemhunter.com/poem/the-flesh-and-the-spirit/
I've never liked the word "poetic." It's been used as a negative word all too often throughout history. Students often struggle with learning the art of poetry, whether writing their own verses or interpreting the poet's words. It's such a basic word and can be a simple example of creative writing. It can also be a treasure trove of lyrical beauty and infinite metaphors. But what does it really mean, really imply… when you take it for what it is: a set of words crafted with an intention, short enough to be interpreted in so many different ways.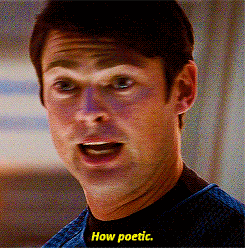 For me, poetic has always been the way someone thinks about the words they choose. And given that I'm also a writer, as much as a reader and a blogger, it's important that my prose be poetic, that is, in the beauty of the letters and language being used. A poem can be an expression of a moment's thought, or it can be a year's worth of emotional impact. Being poetic to me is about creating a sentiment I'm feeling or thinking about during those moments, and successfully sharing it with the reader at the same time.
It doesn't mean the author of the poem is the subject in the words, or even has any connection at all — other than it being an expression in their mind of a situation. I stumbled across some poems I wrote a few years ago and spent fifteen minutes reciting them again this morning. I thought to myself on a few… "wow, these are a little awkward…" but soon found a few where I said, "oh, you do have some talent for pairing words and feelings in short verses."
And since the 365 Daily Challenge is about discovery and expression, I've decided to link 6 of the poems to this post. Feel free to comment with how awful or brilliant they are!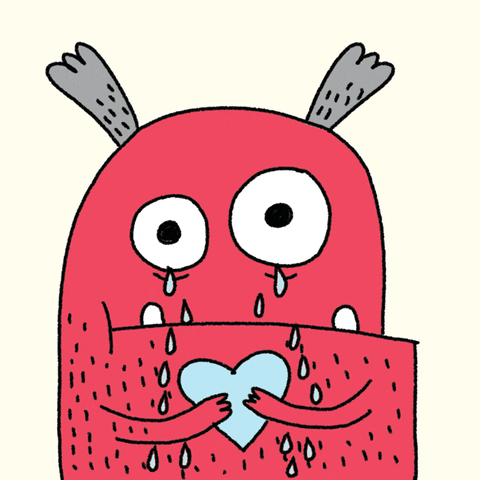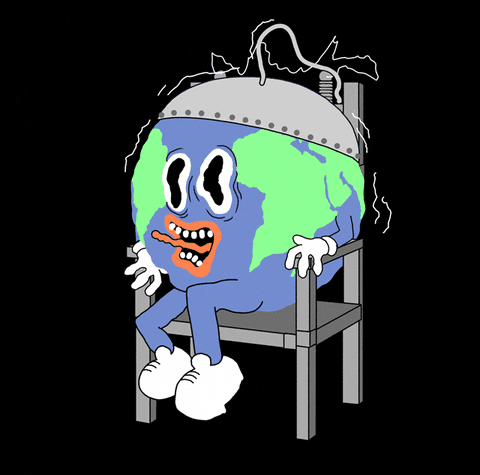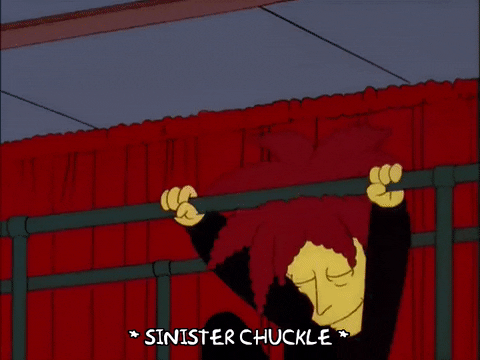 By sharing them, I'm putting myself out there with some poems I've written several years ago. What I hope to gain from this is an ability to push myself back into dabbling in a little poetry again. Some of these need a little refreshment. Some need an overhaul. Some are good as they are. Perhaps this challenge will push me forward as I focus on my creativity and my pragmatic nature.
And if nothing else, it's a quiet reminder of a time in my life where I focused diligently on creating and developing expressions of things going on in my life. From pain comes beauty. Whether it's a break-up, a lost dream or a failure, words can help you maneuver through the situation until you heal. And while these poems were based on some experiences, they also came from pure imagination. Thanks for checking them out.