motivate
Valuable: of great worth, importance or significance; beneficial
Two phone calls in the last week have left me with a valuable reminder:
You don't have to choose TODAY what you want to do for the rest of your life. You still have tomorrow to worry about the future. It's not always about the end-game. It can also be about what's next in your life — simply for the short-term.
I spoke about one of those two people in yesterday's post when I mentioned a friend surprised me with an unplanned call to help fight the recent lack of motivation issues I'd experienced. She helped me realize I was valued for 15+ years in the business world and just needed to re-align my expectations of the future. And then my former boss and constant mentor was the second of those calls later that afternoon. While we only ever find time to chat every two months, it's always valuable. She's known me for nearly half my life and spares no hesitation nor filter when telling me what I fail to see myself. Yesterday's advice focused on how no one can predict what they need to accomplish for the rest of their life without first laying the steps needed for a solid foundation. She told me that I seemed to have forgotten over the last few years to continue to build out the foundation of my life… and that I'm struggling right now because when I had suddenly stepped through what I interpreted was the final room of the blueprint, the doorway didn't lead anywhere predetermined but instead into what felt like a vacuous hole.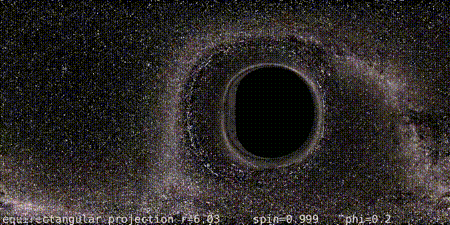 I listened for a few minutes and tried to understand what she meant. And together, we found several explanations for what's going on beneath the surface of my life. In a 15-year period, I consolidated a career that normally lasts about 40 years. I moved up the corporate ladder so many times that when I finished and left the company, in my mind, it felt like a retirement. Perhaps my mind recognized the end of one career as the end of my focus on the future. When I was 22 and graduated from college, I had absolutely no clue what to do with my professional life. But I spun that into 15+ years of great success. While my mind today is thinking that I've got a set-back where I'm 22 again, pondering what to do with the rest of my life, it's completely forgetting that this is a totally different experience. It's an opportunity, not a worry. And I don't have to choose what I will do for the remainder of my time on Earth specifically TODAY.
Let me break it down… as I'm truly discovering this as I am typing out my post… in all its potential brilliance-cum-foolishness. I previously mapped out a career with my former boss and mentor. I told her what role I wanted to be in at what point in my career. I had formal plans. I had methods and tools and check-ins each year. I surpassed every goal I made. But I never planned what would happen after I hit the final goal of Senior Vice President. I just assumed it would all come together. I neglected it. I focused on other things. And then when I made SVP, I was thrilled and enjoyed it for two years. But now things have changed. And when I moved into the last room of the building… that last title/role I'd planned… and opened the door to the next step and room… it was empty. No food. No water. No shelter. No light. No warmth. No foundation. Therefore… no surprise that I feel the way I do.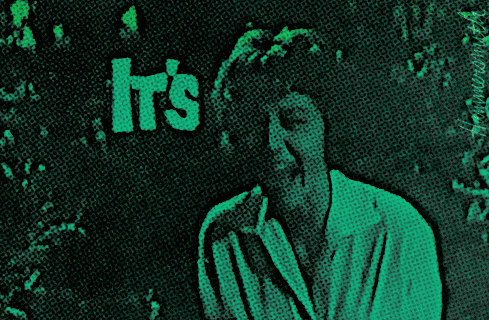 But there's hope, she says. "You were doing amazing things at 25 that normally take others in the business world twice as long to achieve. You would be valuable in any role, in any company, in any industry and in any profession. You've got an opportunity to have a whole second career. So build your blueprint." And she is right. My value may always be something perceived differently by other people, but I know I am valuable enough to spend the time figuring it out. Because simply put: If I don't, ain't no one else gonna do it for me! All I lack is the motivation behind it all… and my motivation is ensuring I do not disappoint other people. The people closest to me have always known that. Both women I mentioned above volunteered to apply some pressure. Send frequent check-ins. Blast me for missing a deadline or producing a weak plan. Review my detailed content and steps. To provide the piece that's missing from helping me execute on my future foundation and blueprint.
And since this 365 Daily Challenge is not just about me anymore… it's about you too now… how do we do this together? How do we find the motivation and the desire and the ability to figure out the future when we're no longer just out of school and pondering our options with a fail-safe built in to help guide us through the discovery and decision-making process. A few ideas: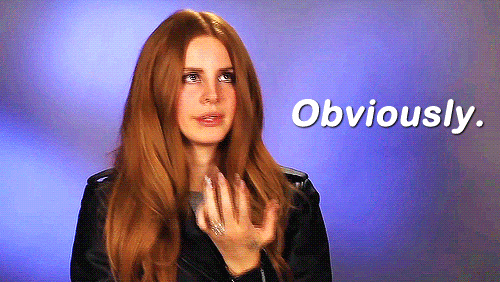 Map out a rough plan. Don't focus on the details. Mark the things you'd like to see happen over the next 1-2-5-10-20 years…
Find someone to hold you accountable. Not a boss. Not a spouse or partner. But someone who you can lean on without a current expectation of reciprocated love or required job duties.
Reward yourself. Don't forget the smaller milestones build into amazing successful leaps.
Try things. Don't focus on the perfect solution or a potential fear. Failure happens. But success comes in the strangest of places.
Breathe. Every time the fear or the concern creeps in… stronger… more powerful… stave it off with your confidence and brilliant hope. You know your value.
We all have valuable skills. We are all valuable. If someone looked at me right now without knowing anything about me… purely basing it on what I'm currently doing and achieving, it would be an eye-opening experience for me. But the greatest lesson I learned from my mentor today is that she's going through the exact same thing. She retired less than two years ago and is just starting to realize that at 60, her life is still very open to more success. She believes she has another 25 years before anything serious happens or she moves on… why shouldn't she have a plan for how to make it as valuable as possible? And if she's thinking that at 60, why I am still dilly-dallying at 40?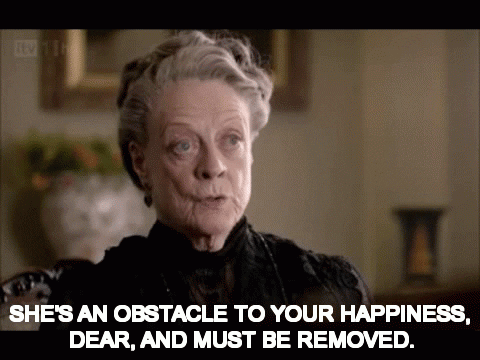 SHE (in this case) = Whatever is holding you back!
Valuable. I want to be valuable again. And I think I can be. And I'm starting to figure that out in a roundabout way. My mentor who called me out on a few things today is valuable. My friend who called out of the blue to check on me is valuable. We are all valuable. But it means we have to focus on it. We have to cultivate it like any other living and breathing life form that requires basic care and attention. And in a post last week, I said I would be writing my plan, which I am actively working on in the background. But while I'm doing that, I leave you us with a few thoughts to consider:
What's our next achievable professional goal? How far out is it? Do we have the steps in place? Whose help do we need?
Do we have 15 minutes set aside every day to focus on monitoring our progress? Uninterrupted. Focused. Questioning. Re-aligning. Pondering. If not, how are we going to fix it?
If we're not happy with where things are, the only way to change it is to take action. So what's stopping us?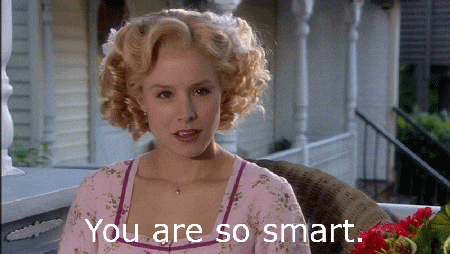 RECOMMENDED BLOGGER
Today's 365 Daily Challenge recommended blogger to know is Rae Longest @ Blogging807. I'll probably be in trouble for highlighting her, as she is a very busy woman who doesn't get to blog as often as she says she'd like to. But over the course of the last 3+ months since she and I began chatting, I've grown to respect her very much. It's less about the content in her posts and more about the quality of her advice and feedback in her comments on other people's posts. She's provided a great amount of advice, thoughts, reflections, praise and constructive feedback to me on nearly every one of my 365 Daily Challenge posts. And I find everything she has to say valuable… it makes me think about what I'm doing and saying, ensuring I provide as much clarity and honesty in all that I do. She's a remarkable woman and everyone should stop by to check out her personal site and her group site. Many thanks to you, Rae.
About Me & the "365 Daily Challenge"
I'm Jay and I live in NYC. By profession, I work in technology. By passion, I work in writing. I've always been a reader. And now I'm a daily blogger. I decided to start my own version of the "365 Daily Challenge" where since March 13, 2017, I've posted a characteristic either I currently embody or one I'd like to embody in the future. 365 days of reflection to discover who I am and what I want out of life.
The goal: Knowledge. Acceptance. Understanding. Optimization. Happiness. Help. For myself. For others. And if all else fails, humor. When I'm finished in one year, I hope to have more answers about the future and what I will do with the remainder of my life. All aspects to be considered. It's not just about a career, hobbies, residence, activities, efforts, et al. It's meant to be a comprehensive study and reflection from an ordinary man. Not a doctor. Not a therapist. Not a friend. Not an encyclopedia full of prior research. Just pure thought, a blogged journal with true honesty.
Join the fun and read a new post each day, or check out my book reviews, TV/Film reviews or favorite vacation spots. And feel free to like, rate, comment or take the poll for each post. Note: All written content is my original creation and copyrighted to me, but the graphics and images were linked from other sites and belong to them. Many thanks to their original creators.