New York City
What If It's Us by Becky Albertalli
My rating: 4.5 of 5 stars
With all the hype in the last few years about these authors, I knew I needed to read one of each of their books. I requested a few from the library and got placed in the queue to wait my turn. This was the first novel that showed up, so I get to sample them both at the same time. It was a fantastic read, and I ended up just shy of 4.5 stars hence rounding down to 4 on the ratings charts. Let's dive into my thoughts…
While the first few chapters drew me in on many levels, I squirmed a lot over the dialog and viability of the scenarios. I live in New York City. I've been to this post office many times. I couldn't visualize it based on how things were laid out. It definitely could happen; however, between the dialog of the characters and this meet-cute scenario, I thought they were mid-20s at first. On the flip side, I'm not in my 20s now, so it's possible I'm a tad removed from how things currently work in the dating world! What this book ultimately made me do / think after finishing 90% of it was… how in the world do people date in today's times? These two guys are ~17 in NYC riding subways on their own and going all over the place. In my day (wow, that makes me sound way older than I am) I was a scared little boy who wouldn't have (a) been allowed to nor (b) felt comfortable doing it. Perhaps that's more of a comment on me and not the book, but I couldn't imagine having a conversation with my parents about 'dick-picks' from people online. However, in 2018, it's probably warranted with so much technology and social media in our hands.
My only other concern with the book was the ending. If you prefer not to know, skip this paragraph. If you are okay with small spoilers, keep reading. So… I'm reading along wondering if the book will be a happily-ever-after story or a heart-crushing painful one. I'm definitely more like Arthur minus the Jewish background and desire to attend Yale. I have a free spirit like Ben but I would never show up late nor be friends with an ex the way he was. At 95% in, the book ends with Arthur going back to Georgia for his senior year (was in NYC with parents just for a summer). We don't know how it ends… but in the epilogue, we do. They go off to college / career separately and have different lives that still intersect. I don't want to give it all away, but it made me stop and think… isn't letting go of love hard? I've had two prior long-term relationships (5+ years each) end before I met my current partner. Going thru that at 17 (a precocious 17) must be worse.
Yikes, this is a review about a book. Why am I being so personal? I suppose it means the writing, characters, and story were that strong… I connected on many levels. To see how two young guys in high school learn how to date, how not to get mauled on a subway by a bigot, to deal with parents meeting one another, to be out at such a young age… it's all a challenging and eye-opening experience. I see it with younger friends and family, but to read about it with two kids you just want to hug is a different sort of emotional heart-string tug. I admit I teared up in the end, and Ben's grand gesture was adorable.
So… I'll definitely read more from both authors. I recommend this book. Some will find it trite / overdone / simple… but honestly, they just like to complain and have no heart (no offense intended, I respect our differences)… I always look for the wonderful sentiments in a book and enjoy when my boundaries are pushed to think about things differently. Kudos for making it happen here.
About Me
For those new to me or my reviews… here's the scoop: I'm Jay, an author who lives in NYC. My stand-alone novels, Watching Glass Shatter and Father Figure, can be purchased on Amazon as electronic copies or physical copies. My new book series, Braxton Campus Mysteries, will fit those who love cozy mysteries and crime investigations. There are three books: Academic Curveball, Broken Heart Attack, and Flower Power Trip (March 2019). I read, write, and blog A LOT on this site where you can also find all my social media profiles to get the details on the who/what/when/where and my pictures. Leave a comment and let me know what you think. Thanks for stopping by. Note: All written content is my original creation and copyrighted to me, but the graphics and images were linked from other sites and belong to them. Many thanks to their original creators. Follow my blog with Bloglovin.
NYC: New York City; a major metropolitan area in the state of New York and the country of the United States of America
Sunday posts, the end of each week, have become a theme on This-Is-My-Truth-Now, organized by groups of five (5). In the first set of five, we explored my primary ethnicity groups and nationalities. In the second set of five, we had the AtoZ Challenges for various favorite things in our lives. In the third set of five, we discovered all the colors (excluding black and white) that have an important meaning to me. And so… I'm continuing the trend of the seventh day, ending the week on Sunday, as a list (we know I love them) that provides more in depth knowledge about me. This is our fourth grouping, covering weeks #16 thru #20 of the 365 Daily Challenge, and the topics will be: the 5 Places I've lived!
Since everyone who reads my blog likely knows I live in New York City, as I've mentioned it a few times, it's the most logical place to start. But what you may not know is that I've lived in two of the five boroughs over different periods in my life. But before we get into those details, a few interesting facts about New York City: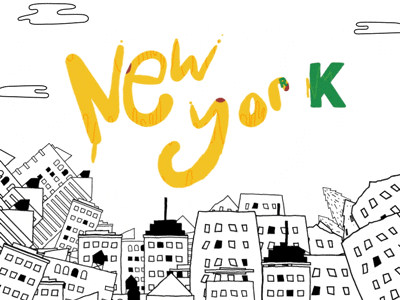 When Europeans first appeared, the land was inhabited by the Algonquian Native Americans, specifically the Lenape tribes.
It was originally settled in the 1620s by the Dutch and referred to as New Amsterdam. By the 1660s, when the British seized control, King Charles gave the lands to his brother, the Duke of York… hence how it became known as New York City.
In the mid-1700s, it was a central port for incoming slaves and NYC had the largest number of households (~40%) with indentured servants and domestic slaves.
It was the first capital of the United States, when the nation was first formed, until it moved elsewhere around the year 1800.
If you include all 5 boroughs (Manhattan, Brooklyn, Queens, Bronx and Staten Island), it comes close to a population of 10 million people of 300 square miles in 2017.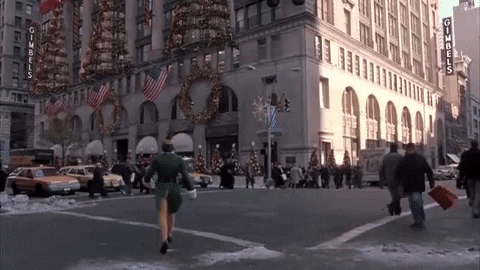 New York City became my home for the first time in 2007 when I moved cross-country for the second time (more on that in coming Sunday posts) and did not want to live in the suburbs where I had grown up. I felt like Brooklyn would be the ideal spot for me at that time and remotely searched for an apartment to rent for when I'd move back that fall. Cobble Hill seemed to be the best mixture of urban and suburban, and I found a garden level apartment in a brownstone that I rented for two months from Halloween through New Years. I'd just adopted Ryder that Thanksgiving weekend, too, so his first home with me at 12 weeks was Brooklyn!
After the two-month lease was up, we found a more permanent apartment that we rented for one year in what was called Downtown Brooklyn, right on the border of an area in the gentrification process. I loved living in Brooklyn. I could buy drugs on one corner (no, I never did), but I had a trendy Whole Foods on the other corner. I had a 30-minute door-to-door subway commute into midtown Manhattan where I worked. There were tons of restaurants and bars, a hip and trendy vibe for my late twenties and a grown-up apartment as I began my thirties. It's also where poor Ryder was kicked out of 3 doggy day care centers for his rowdy behavior. I was so mortified that I could have a child who would misbehave, as I was a quiet and shy kid who I don't think ever cried or did anything bad. Punishment for something, I suppose… But like all good things, Brooklyn came to an end when I moved back to the suburbs for more space for a few years.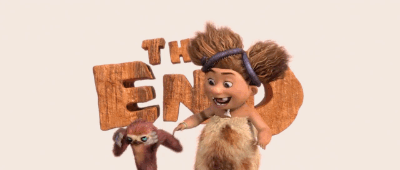 But I returned in 2012 when my job became life-consuming and the 90 minute commute each way was too much of a burden. I was up at 5:15 AM to be on a train and at work by 7:30 AM, then left about 7:30 PM each night, arriving at home with some take-out dinner around 9:15 PM. I had 8 hours to get everything else done, play with the dog, keep the house maintained and spend time with my other half.  That was not working!
I chose Hell's Kitchen in Manhattan this time, a mere 20-minute walk or 6-minute subway ride as my new commute. I lived in two apartments during the first two years, but by 2014, it was time to buy my first NYC pad… we looked everywhere, but found our dream home (for the city) on the East Side where we now reside. I live among all the things I love… quiet neighbors, cul-de-sac street, older building with great charm and tall ceilings, a 700 sq. ft. outdoor terrace for Ryder to have a nice space to run around and chase birds and bugs. He brings me at least one of each nearly ever week. It's better than the other animals he'd bring me when we lived in the suburbs. He is a little scrapper. But like The Jeffersons, I was moving on up to the East Side!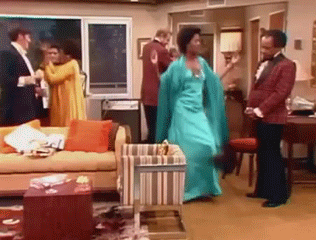 NYC means a lot of things to many people. Between Wall Street, Broadway and Harlem, the crowd is one of the the most eclectic and diverse in the world. I love that I can hear up to 800 different languages in my city, and that I meet at least ten people from different cultures on a quiet day… between crossing the street to pick up dry cleaning, get lunch, stop at the bank, walk Ryder or meet friends for dinner, I'm always sure to recognize a new ethnicity and remember why this can be the greatest city in the world.
But to me, NYC means something different. It's the place I call home not because I want or choose to be here, but because I grew up nearby in the suburbs. I didn't choose this place, it seems to have chosen me. One branch of my family tree moved from upstate New York into Manhattan as early as the 1830s, which means my family has considered NYC home for nearly 200 years. At least one member of every generation in my family has lived here, whether it was the Bronx or Brooklyn, Queens or Manhattan. Staten Island is the only borough we've never actually lived in, at least to my knowledge.
As I look to the future, NYC will be home for a little while longer, but not forever. I'm already beginning the search for where we will choose to move next. But no matter what happens or where I go, we will always come back here a few times a year to experience what it feels like to be home.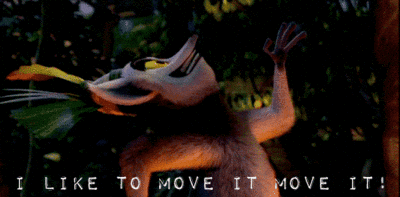 About Me & the "365 Daily Challenge"
I'm Jay and I live in NYC. By profession, I work in technology. By passion, I work in writing. I've always been a reader. And now I'm a daily blogger. I decided to start my own version of the "365 Daily Challenge" where since March 13, 2017, I've posted a characteristic either I currently embody or one I'd like to embody in the future. 365 days of reflection to discover who I am and what I want out of life.
The goal: Knowledge. Acceptance. Understanding. Optimization. Happiness. Help. For myself. For others. And if all else fails, humor. When I'm finished in one year, I hope to have more answers about the future and what I will do with the remainder of my life. All aspects to be considered. It's not just about a career, hobbies, residence, activities, efforts, et al. It's meant to be a comprehensive study and reflection from an ordinary man. Not a doctor. Not a therapist. Not a friend. Not an encyclopedia full of prior research. Just pure thought, a blogged journal with true honesty.
Join the fun and read a new post each day, or check out my book reviews, TV/Film reviews or favorite vacation spots. And feel free to like, rate, comment or take the poll for each post. Note: All written content is my original creation and copyrighted to me, but the graphics and images were linked from other sites and belong to them. Many thanks to their original creators.