publishing
Frustrated:  feeling or expressing distress and annoyance, especially because of inability to change or achieve something
I usually take about 5 minutes to think of the characteristic or word I want to blog about each day. Today, it was an immediate word… no thinking… no reflecting… just appeared in my head. Then I thought… nah, I'm just exaggerating, I'm not really frustrated these days. But… I think I am.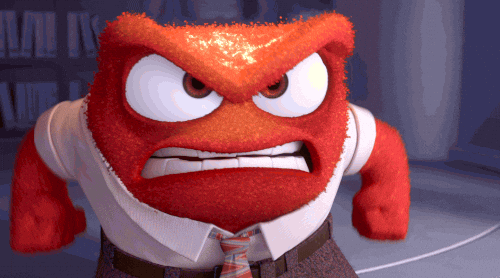 Frustration occurs over so many things in our lives. Inability to meet our goals, delays, disappointment, worrying, etc. The form of frustration I feel today, and lately, is over response time when it comes to trying to move things forward. Though I'm not always perfect when it comes to responding, I am always timely on something important, especially when I know the recipient is expecting feedback or an update from me.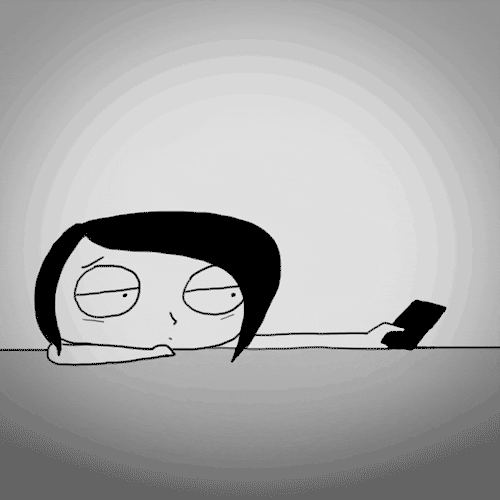 I have a few areas of frustration right now. One is my job search. For those that don't know, or haven't read any of the specifics on my sites, I left a corporate technology position last summer after working with the same family of companies for about 17 years. I needed a break, things were changing, and I thought it was time to look for something new and to focus on some writing. I fully expected to have a long period of time off, but along that path, I found people weren't as responsive as I have always been.
When I was a hiring manager, I worked closely with our HR department to ensure all candidates got some level of a response. And once I interviewed you, you always got a follow-up, even when you didn't get the job. Sometimes I wrote it, sometimes it was the generic HR response, sometimes HR called to explain why. Now that I'm on the other end, I expect the same treatment. Perhaps that's too much, as we know I've said my expectations are often too high… remember that post… Ha!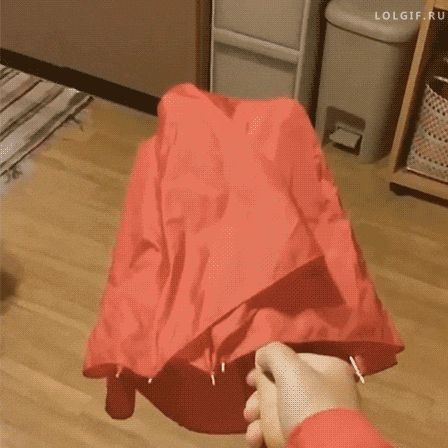 But in all sincerity, this system is really in need of improvement. Hundreds of people thrust resumes and credentials… somehow a handful get picked out… even when you know people at the company, it just doesn't feel optimal. And so I'm feeling quite frustrated that I want to get back to work, I have many skills, I have a lot of roles I can fill, but I can't see to find that right angle or hook.
Part of it may be my fault as I've split my focus these days on writing and technology, so I'm half in and half out of both worlds. But there should be flexibility for that, right? So while I'm not necessary complaining here, I am just expressing frustration at an inability to make a situation easier — not just for me, but in general.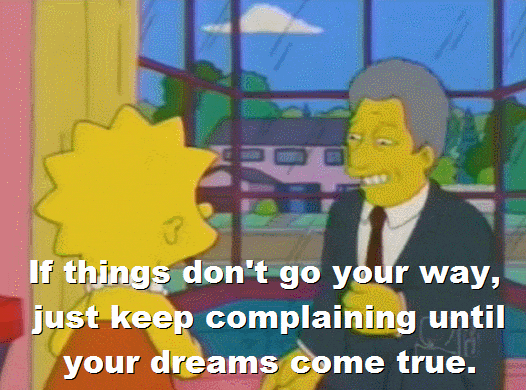 It's not all that different from trying to get published. You dream up the idea. You write the book. You get good feedback. And then when you try to find the agent, sometimes you never even hear back. I totally understand that an agent may have 500 query letters to read each week, and that's an impossible task.
I'm just saying what my frustrations are out loud, knowing I'm not trying to make a difference or even look for sympathy. I'm just expressing what I'm feeling today on this 39th day of the challenge. I'm sure by the end of the day, I'll be back to "Both will happen… you're not in a rush… enjoy your day and wait for the next step to occur naturally." I'm a pretty even-tempered guy, so this is just a slight bump in the meter of my expressions this week.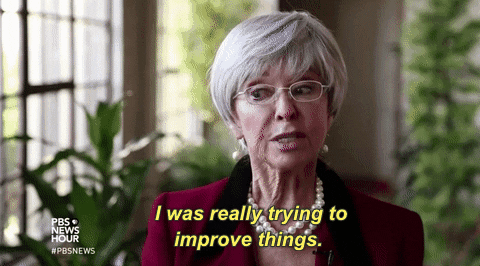 I tend to get like this over a lot of things. I remember before I met my significant other… dating was a nightmare. It's not all that different… you try try try… nothing comes along… you get frustrated… and then it happens. What is it people say? "Don't watch the kettle while it's boiling?" I think I just totally said that wrong, but I'm not going back to fix it. "Water doesn't boil while you're watching it?" LOL  Eh… hopefully you're laughing at me over this.
All this said…somewhere in my next step, whatever it is, I hope I improve these things… perhaps find a way to create better opportunities or connections. But, in full 360 view, I do need to look at myself. Am I doing everything I can to be successful? Am I creating the right moments to help this along? Am I under the impression "It will happen because I am a good person."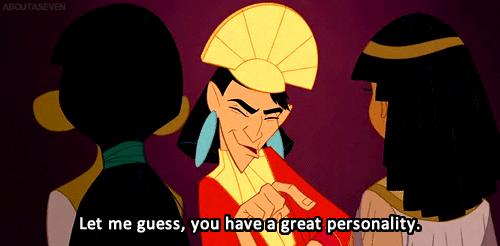 Yeah, but so are millions of other people. It's not a matter of who is the luckiest or who works the hardest. Sometimes it's just the right time and the right place. And so, frustrations will always creep about because you have an expectation. And unless you are absolutely perfect at controlling your feelings and emotions, or just the happiest person on the planet, you will feel disappointment. And I guess it's about pushing yourself to keep on trucking along. And that's what we need to do.
Hmmm… random rant today. Little organization around it. Just wrote without thinking or correcting any grammar or punctuation. Let's go back and see how I did. :}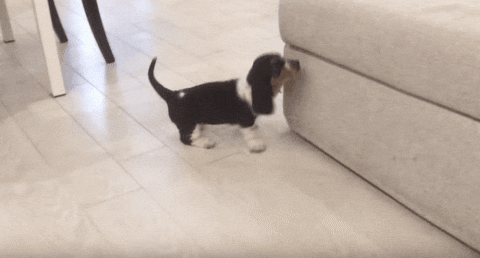 That looks about right! Not every post can be perfect. See I am learning… and not so frustrated anymore.
About Me & the "365 Daily Challenge"
I'm Jay. I am 40 and live in NYC. By profession, I work in technology. By passion, I work in writing. I've always been a reader. And now I'm a daily blogger. I decided to start my own version of the "365 Daily Challenge" where since March 13, 2017, I've posted a characteristic either I currently embody or one I'd like to embody in the future. 365 days of reflection to discover who I am and what I want out of life.
The goal: Knowledge. Acceptance. Understanding. Optimization. Happiness. Help. For myself. For others. And if all else fails, humor. When I'm finished in one year, I hope to have more answers about the future and what I will do with the remainder of my life. All aspects to be considered. It's not just about a career, hobbies, residence, activities, efforts, et al. It's meant to be a comprehensive study and reflection from an ordinary man. Not a doctor. Not a therapist. Not a friend. Not an encyclopedia full of prior research. Just pure thought, a blogged journal with true honesty.
Join the fun and read a new post each day, or check out my book reviews, TV/Film reviews or favorite vacation spots. And feel free to like, rate, comment or take the poll for each post.
My rating: 3 of 5 stars to David Lagercrantz's The Girl in the Spider's Web, the fourth book in the "Millenium" thriller series, written by a new author given the original, Steig Larsson, passed away several years ago. While the book carries on with great characters and a similar style, it wasn't as satisfying as the originals. But who can resist Blomkvist and Lisbeth — you can't NOT read it!

Story

As readers come to know of this series of books, the plots are incredibly complex, intense and twisty. From a basic point of view, several hackers have started infiltrating the NSA after learning about a conspiracy between different groups to buy and sell secrets about each other's companies. The government is involved, trying to keep it running and trying to stop it, as well as several public companies involved in building new technology that ultimately will be the destruction of mankind should machines be able to build machines and think as sentient beings
Pushing that all to the side, the plot is about a professor who takes back his autistic son from his ex-wife and her new husband (who is abusing the young boy). When some members of the conspiracy group ultimately realize that the professor is the technologist who has the AI programs they are all after, and he's potentially going to rat out the truth of what's been happening to Blomkvist, someone orders a hit and the professor is killed minutes before telling his story. His young son witnesses the execution and the hunt begins. Lisbeth is involved in the hacking group and works through a secret computer program to help Blomkvist save the boy and ends up realizing she's very close to the person at the head of the conspiracy. As they sort through the puzzle, family ties come back to haunt each of them and the struggle to keep the balance of the war just slightly in their own favor pushes forward.

Strengths

1. Lisbeth and Blomkvist are as good as ever. They jump off the pages and yearn to be loved and hated at the same time. They annoy you, but you know they are good people.
2. It's definitely a page-turner that captures your attention about 20% in when you realize how many different players are in the game to capture the technology and to double-cross one another. It stays strong and keeps you guessing throughout the whole story. And then the head of the conspiracy is revealed about 50% through, you have a whole new level of connections that keep your mind working over-time.

Suggestions

The summary of the story is strong, but the details get too technical and too convoluted. I work in technology, so it wasn't that I didn't understand what they were talking about… it was that so much of it was theory and advanced mathematical formulas, it got tedious to pay attention to that level of detail. There's only so much I can swallow when it comes to prime numbers and the Fibonacci sequence and how many multipliers are needed to deviate from the quantum… what??????? stick to the drama and leave the minutia out when you're trying to keep the sanctity of an author whose first successful novel was a genealogical mystery!

Final Thoughts

I enjoyed the book. I wanted to keep reading it. I'd like to see another one by this author. But… in order to move it up from a 3 to 4, it needs more substance. Hacking is a great topic. NSA double-crossing it a cool idea. The family ties (no spoilers here) was an amazing story line. But something felt like it was missing in how it truly all came together. I'm hoping it was left open so it can be explored in the next book — not all to different from the original three in the series — but it needs to more tightly weaved.
That said, kudos to Lagercrantz for successfully taking on the series and trying to continue the original creation. He's done well enough for me to continue reading but still to keep my critical eye.
Folks often post their thoughts and reasons why they choose to read, but it is with less frequency they attempt to explain why they want to write a book review. Let's see if I can do some justice in that respect…
Google tells me there are currently 130 million published books in the world. Let's say an average reader can get through 25 books per year (one every 2 weeks) and let's say on average, people spend 40 years of their life actively choosing and reading books.  Putting those numbers together (isn't basic math fun?), we're working with about 1,000 books per reader per lifetime on an average across the board of typical readers.  With 1,000 to choose out of 130,000,000 options (not even counting what will be published in the future), the % has so many decimal places, I'd be lost just thinking about how to choose which book to read without having some up front data… hence the value of a good book review.
As a reader, when I choose a book, it's usually based on genre, setting, author, marketing/advertising, and feedback from others.  Who goes to a book store, library or digital collection and just grabs the first book "off the shelf" without having done some type of research or had a conversation about it with another human? Not this reader…
As a writer, I only have so many opportunities to grab a potential reader's attention. I may get lucky if someone shows up at a book store, library or digital collection and selects my book because the cover looks good or (s)he saw an ad about it or it's in the genre that most appeals to him/her.  Ultimately, more readers come from good feedback, word-of-mouth and familiar connections — not just by happenstance.
As both a reader and a writer, I believe a book review can capture everything all at once — if it's done properly. A book review opens the door for anyone to potentially come across the book and increase the chance it will be purchased or borrowed. Authors need to create a digital and online presence so their name pops up in search engines and in as many social media sites as possible.  Readers are more savvy with technology these days and innately search the Internet to find out as much as they can before they actually make a purchase.
When I write a book review, I'm passionate about it because it's likely I chose that book, I wanted to read it and I have something to say whether it's good or bad.  I want to share what I've learned and help others avoid a pitfall, find a treasure or just be amused with me — especially since my style tends to be 75% factual & direct with a fun 25% reserved for sarcastic humor. (I can't help my personality shining through).
And so for me — as a reader and a writer — a book review serves the single most important connection between those two worlds. When I write a book review, I ensure I can provide all of the following to the person reading my review either in the review or with a link to the appropriate site:
Author's biography and list of additional works
Summary of the book
What was good in it
What could have been better
Images of the book
Rating of 1 to 5
Would I read it again or recommend it
Biography on me as the person writing the review.  Readers want to know if they would like you or agree with you in real life.  Facts such as:

What else have you read — maybe you'll lead me to more good books
What are your favorites — what did I not read that I should have
What are your credentials — informally of course since we're usually not editors and publishers in addition to readers and writers
What is your style —  sarcastic, overly positive, humorous, dry, witty, harsh…
When I write a book review, I want to accomplish all of the above (and more) and post it on as many websites as I reasonably can (it takes time!) for others to find; however, it's also a valuable tool to help me as a reader when people comment on my review, follow me or like what I've said.  In turn, I can then check out people I find interesting and maybe discover a new friend, a new book or possibly a new site I didn't know about.
It's all connected.  And it can be overwhelming to keep up.  But if you have a core of places to look, people to trust and options to consider, you as a reader are lucky to be able to choose the best 1,000 books of your lifetime.  And that's what I hope for when I am reading a new book and as a writer looking for new fans of my work: A BOOK REVIEW!
About Me
For those new to me or my reviews… here's the scoop: I read A LOT. I write A LOT. And now I blog A LOT. First the book review goes on Goodreads, and then I send it on over to my WordPress blog at https://thisismytruthnow.com, where you'll also find TV & Film reviews, the revealing and introspective 365 Daily Challenge and lots of blogging about places I've visited all over the world. And you can find all my social media profiles to get the details on the who/what/when/where and my pictures.
Leave a comment and let me know what you think. Vote in the poll and ratings. Thanks for stopping by.
Basic character and setting descriptions have been released for the "College Campus Mysteries" cozy series.  Click here to check out more on Kellan, his family and the quaint little town of Wellington, PA, home of Braxton College.
About the Author
To find out more about the author, click here.
About the "College Campus Mysteries"
Kellan Brunswick is a 32-year old Los Angeles TV / Film director and writer who has recently come back home to Wellington, Pennsylvania, a small historic town on the central PA border with New York tucked away between the Wharton Mountain range and Crilly Lake. Kellan is in town to attend the going-away party for his father, the retiring President of Braxton College, when a murder occurs on the campus and puts a spotlight on his family's reputation.  Kellan is torn between heading back to LA where his Hollywood life is starting to take off and staying in Wellington to help clear his family's name.  When he's tapped to fill an open professor position in the Humanities Department, his decision gets even harder because he would like his 8-year old daughter to be closer to his family, especially since her mother passed away a few years ago when she was hit by a drunk driver.  What will Kellan do?
-jjciv